Project Results
Romantic and sexual orientation are considered key parts of one's identity. But are they so much a part of one's "identity" as part of one's hormonal make-up? By using a biological marker for testosterone and estrogen levels, the ratio of index finger (second digit) to ring finger (fourth digit) length (aka 2D:4D), it was investigated whether hormonal balances influence romantic and sexual preferences - similar to many studies before it (Manning and Robinson, 2000; Manning and Robinson, 2003; Manning, Churchill, and Peters, 2007) - but differing in the critical aspects of looking not only into sexual preference but romantic preference as well, and taking into account the transgender and transsexual populace. For centuries, there has been research into the causes of homosexuality. But it's been cisnormative, and didn't view romantic and sexual orientation as separate entities. The findings of this study show that in fact, hormonal balances have a significant influence on sexual orientation in birth-males regardless of race or ethnicity (the effects of which were insignificant). However, 2D:4D is only a significant indicator of romantic orientation for birth-males in the right hand. In birth-females, the direction of the correlations between 2D:4D ratio and romantic and sexual orientation supported the same conclusion (that hormonal balances play a role in orientation); however, unlike with males, they were insignificant.
A notable secondary finding was that a participant's sexual orientation significantly predicted romantic orientation regardless of birth sex. It was also found that there was a significant positive correlation between the degree of homosexuality or homoromanticness and one's tendency to be polyamorous. Finally, it was observed that out of all combinations of sexual and romantic orientation, bisexual biromantics were most likely to be attracted to non-binary individuals (whether transgender, transsexual, genderfluid, or intersex).
Video summary: https://youtu.be/MVGoJincQL4
Ask the Scientists
Join The Discussion
What is the context of this research?
I was inspired to start this project when my friend came out to me, and we both wondered: why are we the way we are? After some digging, I uncovered a theory that intrigued the both of us. What if your prenatal hormonal balances, shown through your index to ring finger length (2D:4D) ratio, have an effect on your preferences as an adult? What perturbed us, however, was that the transgender and transsexual communities had been overlooked in these studies, which could seriously impact the reliability of results (explaining why many studies reported different findings). Not only this, but romantic orientation and it's relation to 2D:4D ratio, had never been investigated - only sexual orientation. Last but not least, asexuality and aromanticness had never been included either.
What is the significance of this project?
This division within the psychological community as to whether orientation is acquired or inherent, and the outdatedness, bias, discordance, and general unreliability in much of the research that exists, is why it is our responsibility to utilize the large LGBT community and ethnic diversity within New York City to gain indisputable insight into this topic. This survey will encompass groups that hadn't been accounted for in the past, such as transexuals, transgenders, intersexuals, and those with differing romantic preferences to their sexual preferences, as well as take into consideration each participant's detailed ethnic origin rather than simply their nationality. We will see, through this study, if 2D:4D is likely connected to sexual and/or romantic orientation.
What are the goals of the project?
My hypothesis is that prenatal hormone proportions (displayed through 2D:4D ratio) affect sexual and romantic orientation. To test this hypothesis I'll survey 1000 participants (500 online on SurveyMonkey and 500 on the street). Participants are eligible if they're aware of their sexual and romantic preferences, and have never injured at least one of their hands. I'll measure the index and ring finger lengths of each participant, and ask them a series of questions about their birth sex, current gender, current sex, race and ethnicity (to control for racial variations), height and weight (to control for finger thickness), and romantic and sexual orientation. With this data I'll see if 2D:4D has a significant correlation with orientation.
Budget
The SurveyMonkey funding will pay for a monetary reward of $1 for participants completing the online version of the survey.

The Team Member Shirts (of which there are 4, stamped with the Bronx Science logo and Twitter handle for the project) will lend an air of officiality to the person doing street surveys.
The Metrocard will be for transportation to each randomly generated location, and the amount covers the cost of 1 unlimited ride 1-month Metrocard.
The Printing Surveys funding will pay - you guessed it - to print the surveys for street surveys.
There is both an online survey and a street survey to identify how self-reporting skews results.
The Crowdfunding Fee will cover Experiment's platform fee.
The Caliper will be the finger measurement tool for street surveying.
We plan to recruit 500 participants through SurveyMonkey and 500 participants by street surveying, for a total of 1000.
Endorsed by
This is a compelling question from a psychological standpoint. Countless psychologists - e.g. Sigmund Freud, Richard von Krafft-Ebing, Magnus Hirschfeld, and Aaron Rosanoff - have hypothesized about the cause of sexual orientation. This study is using endocrinology to investigate a long pondered subject.
Project Timeline
This is for my Regeneron Science Talent Search submission. My Background/Lit Review for the paper will be finalized by the end of July and my methodology reworded by the end of August. A rough draft of my results section will be written by the beginning of September, along with my discussion section. My full-length draft will be done by Sept 5th. I'll finish revisions by Sept 15th, and immediately after share results with donors via Lab Notes.
Jul 31, 2019
Updated Background/Lit Review
Aug 09, 2019
Project Launched
Aug 31, 2019
Updated Methods
Sep 03, 2019
Result Section Draft
Sep 04, 2019
Discussion Section
Meet the Team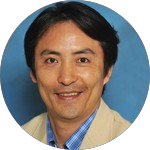 Dr. Sunghun Kim
Associate Professor of Psychology
Affiliates
St. Francis College
View Profile
Emma-Victoria Banos
I am a rising high school senior who designed my research project myself, along with Dr. SungHun Kim's input. I wants to major in genetics in college, yet I am also engaged with social science, and compelled by how biology and psychology interconnect.
Dr. Sunghun Kim
I am an Associate Professor at St. Francis College.
---
Project Backers
8

Backers

105%

Funded

$1,050

Total Donations

$131.25

Average Donation