About This Project
Costa Rica is one of the most biodiverse countries in the world, where tourist activities, rural environments, and wildlife are mixed. Recently, health problems have been observed in white-faced monkeys in a community on the Pacific coast, related to contact with domestic animals, such as dogs and cats. We aim to identify the risks of disease transmission that may be affecting this primate population and generate baseline information for the development of a preventive health program.
Ask the Scientists
Join The Discussion
What is the context of this research?
The capuchin monkey has been recently classified as a new species, and have not yet been assessed under the IUCN Red List. Of the four primates in Costa Rica, capuchins are the most frequently observed in disturbed environments, where interactions with humans and pets occur often. As habitat is transformed by human activities, capuchin territory is reduced and fragmented. Monkey populations are concentrated, foraging areas modified, and troop size decreases, increasing stress, immunosuppression, and disease transmission. There are no studies that evaluate how these factors affect the health of capuchins. Increasingly, monkeys with lesions have been observed near villages where they have contact with dogs and cats, and are used as tourist attractions or pets.
What is the significance of this project?
Monkeys with severe lesions have been recently observed in the Montezuma community. The origin, transmission, and potential risks for primates, other wildlife, and domestic animal health is unknown. Monkeys excluded from their troops have been found with evident loss of hair, skin lesions, and in poor body condition. Erratic, sick capuchins have been taken to emergency rescue centers, where due to logistic and economical difficulties an accurate diagnose have not been reach. This project seeks to determine the source and risk factors associated with diseases that may be causing this problem, and generate a change in the perception of human relationship with wildlife.

What are the goals of the project?
Our main research goal is to determine the agents affecting Montezuma capuchin monkeys, and evaluate how anthropogenic factors as tourist activities, and wild and domestic animal management favor the transmission of infectious diseases. We will capture 20 free ranging monkeys, from which we will collect blood, skin samples, to determine general condition and the phenotypical and molecular presence of dermatophytes, agent selected for their potential to affect the primates of this rural and touristic community of the Pacific coast. Additionally, we will encourage the neighbors to monitor the changes observed in the health of wildlife and attain the responsibility of maintaining respectful practices towards nature, including responsible ownership of domestic animals.
Budget
Budget will be used for fieldwork (lodging, capture and sampling), purchase of reagents for laboratory analysis and awareness meetings with key groups in the community, such as youth, women and stakeholders. We will capture 20 monkeys and a sample of dogs and cats population from Montezuma, where will look for dermatophytes and ectoparasites. We will collect environmental and social data (change in land use, human population density, waste management, responsible pet ownership) that may explain us the relationship between dogs, cats and monkeys with diseases transmission. We will also strengthen knowledge and sensitize the community towards a global vision, understanding nature as an essential part of the environment, we are responsible to protect, integrating society and science to solve conservation challenges in the mesoamerican region.
Endorsed by
Andrea and Paloma were very important scientists of a nationwide monkey project in Costa Rica. What they are proposing now represents something new that we have not found in 17 years of research on monkeys, including White-Faced capuchins. I have no doubt they, with their academic background and previous experience on monkeys, will determine what is happening with the skin lesions that are affecting these monkeys in the North Pacific of our country.
This study represents a truly "One Health project", and it is an excellent opportunity to protect the Montezuma capuchin monkey and understand how infectious diseases persist in the human-domestic animal-wildlife interface. Moreover this project enhance the integration of the local communities and empowers the people to protect their natural resources. Both researchers, Andrea and Paloma, are well-recognized scientists in Costa Rica and I have no doubt, if selected, this study will represent an outstanding example for One Health in Practice.
The human-domestic animal-wildlife disease interface has been subject of intense study for several decades where wildlife, naive to many human and domestic animal pathogens, usually getting exposed due to habitat fragmentation, the illegal trade or direct contact . This is a prime case that requires a One Health approach. I have worked with Andrea for several years and she is respected in the field of wildlife disease ecology in Costa Rica. This study will provide a unique contribution to the field. I fully endorse this with support from WDA.
Project Timeline
Project duration is one year, with two monkey and domestic animal sampling periods: rainy season (Oct 2018), and dry season (Feb 2019). Lab detection of infectious agents will be from Nov to Dec 2018, and Mar to Apr 2019, respectively, to complete data analysis (May to Jul 2019) and creating support materials for empowerment campaign with women, young residents and stakeholders (between Aug to Oct 2019) .
Aug 10, 2018
Project Launched
Aug 21, 2018
Project Launched
Nov 01, 2018
Approaching to community and stakeholders
Nov 15, 2018
Rainy season field trip for the sampling of monkeys and domestic animals
Jan 07, 2019
Results for the processing samples from the first field trip, using PCR and serology
Meet the Team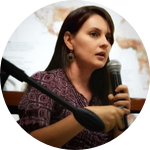 Andrea Chaves
Tropical Biologist, M.Sc. in Tropical Diseases, and Ph.D. in Animal Biology
Affiliates
AWÁ Science & Conservation
View Profile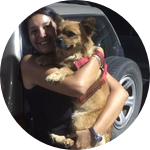 Paloma Alcázar
DVM
Affiliates
AWÁ Science & Conservation
View Profile
Team Bio
AWÁ Science & Conservation, a non-profit association formed by biologists and veterinarians who work in research, education and social action in disease ecology, conservation and related topics in Costa Rica. Our intention is to study of infectious diseases in neotropical wildlife, with an ecological analysis from an interdisciplinary approach to generate data that favor the conservation of Neotropical environments.
Andrea Chaves
My investigations are focused on wildlife diseases and disease ecology, combining molecular, social and environmental analysis to understand the dynamics of infectious agents in animal wildlife. I have developed my research in various taxa, and with a broad spectrum of infectious agents (viruses, bacteria, parasites) primarily from environments in the wild of Latin America - Mexico, Guatemala, El Salvador, and Costa Rica. These have provided the opportunity to develop critical questions with appropriate and diverse models of organisms and systems. The unifying theme of my research is to understand the general variables favoring the presence of infectious diseases, in diverse communities across multiple spatial scales affected by anthropogenic activities. I am president and founding partner of the AWA Science & Conservation Association for Costa Rica, which now has been active for over three years. I founded this organization together with other Costa Rican researchers. Through this non-profit, I fulfill part of my personal commitment to contribute my skills to the training of young people with interest in conservation and disease ecology, and develop programs that integrate society and science to solve challenges for the mesoamerican region.
Paloma Alcázar
I'm a peruvian wildlife veterinarian passionate for nature, and for the understanding of the human relationships with it. Following the dream of being a veterinarian and using my career and skills for working towards wildlife conservation.
I have followed studies on Conservation Medicine and Wild animal health, and participate on several research and conservation projects to better understand and generate information that supports the conservation of threatened wildlife species. Co-Founder and Vicepresident of Awá Science & Conservation, Member of BAWI - One Health & Coexistence, and director of the Proyecto Huangana, a research focused on the study of agents with the potential to threaten local communities and white lipped-peccary populations at the human-wildlife interface at the Peruvian Amazon.
Working with conservation projects has gave me the opportunity to learn from people of local communities about the values and traditions that outline their relationships with the environment, and understand the importance of the human dimensions on wildlife conservation. In Awá, I'm interested in studying the effects of anthropogenic activities on the health of wildlife populations; the development of strategies for the prevention of disease transmission on the human-wildlife interface, and outline projects that promote the coexistence of people and wildlife on healthy communities.
---
Project Backers
28

Backers

31%

Funded

$1,369

Total Donations

$48.89

Average Donation