About This Project
We spend 1/3 of our lives asleep. A fraction of sleep is spent in REM, where we dream. Scientists have no idea why. Research has shown some curious links between REM sleep and depression. Depression is a major problem, and we hope to address it in a creative and novel way. What we're asking from you is funding for cutting-edge neuroscience techniques needed to delve deeper into this mystery.
Ask the Scientists
Join The Discussion
What is the context of this research?
'My troublous dreams this night doth make me sad.' (Gloucester, King Lear. )
Sleep is a mysterious process that we spend a third of our lives in, yet we know very little about. Interestingly, studies have shown that REM sleep deprivation can be effective in treating depression. Yet, there is no deeper understanding as to the neural mechanism behind this. Furthermore, a common side-effect of anti-depressants is that they ablate REM sleep. Depressed people show altered REM sleep architecture. Using mice as model organisms, we hope to delve deeper into this question and explore not only the behavioral results of optogenetic REM silencing, but also the possible underlying molecular consequences as well. Mice are necessary because such research methods would be unfeasible on humans.
What is the significance of this project?
In 2014, an estimated 15.7 million adults aged 18 or older in the United States. had at least one major depressive episode in the past year. 44 percent of American college students report having symptoms of depression. Depression is a major problem that affects us today that needs to be addressed. We hope to address it in a creative way. REM sleep is a major mystery that affects all of us when we sleep, and would be interesting to address. Here we have the opportunity to explore both through an innovative method of sleep manipulation.
What are the goals of the project?
We will optogenetically manipulate the REM sleep of GAD2-Cre mice and see how that affects their mood phenotype. With injected channelrhodopsin vectors, we can turn on or off the mouse's REM sleep via a 437-nm LED fiber. We will then test the mouse's mood phenotype by using the Tail-Suspension Test or the Forced-Swim Test. We can also measure serotonin levels in the midbrain. We already have the mice, equipment, and reagents to begin experimenting. In the future, we plan to also test our line of transgenic mice, derived from a human mutation, which are affected by Seasonal Affective Disorder. These mice have been shown to exhibit depression-like phenotypes under short light periods (Zhang et al, PNAS 2015)
Budget
The money raised here will go towards the consumable experimental devices needed for each iteration of the experiment. The major investments, such as the EEG recording hardware and software, as well as the optogenetic LED light sources and microinjection tools, have already been purchased by our lab.
Endorsed by
The mysterious connection between sleep and mood has been known for a long time but the underlying mechanism remains unclear. There is a very exciting opportunity here and i have complete confidence in this team.
Meet the Team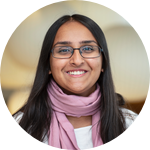 Zunera Ghalib
Clinical Research Assistant
Affiliates
UPMC Children's Hospital of Pittsburgh
View Profile
Team Bio
Hey people!
We're the Fu and Ptacek lab.
Our emphasis is on neurogenetics and sleep.
We're located in San Francisco's Mission Bay, between the Giants Stadium and the future home of the Golden State Warriors. Like our athletic neighbors, we're perennial competitors who like to win. So hop on the labwagon and support us!
David Wu
Staff Research Associate at UCSF
Ptacek & Fu Lab
Guangsen Shi
Post-doc at UCSF
Zunera Ghalib
---
Project Backers
25

Backers

56%

Funded

$2,199

Total Donations

$84.58

Average Donation