About This Project
Allium leafminer (ALM) is an invasive fly that attacks Allium plants (onion, leek, chives, garlic) in the northeastern U.S, that can cause 100% crop loss. Our research goal is to identify potential monitoring tools for early ALM detection for better management of this pest. We will do this by investigating, how ALM responds to visual stimuli in the lab and how visual traps perform in the field. We hypothesize that ALM will respond most to patterned yellow traps installed above the canopy.
Ask the Scientists
Join The Discussion
What is the context of this research?
Invasive speciesare becoming increasingly challenging and are placing pressure on natural resources, agriculture, biodiversity, recreation, and public health. Farmers must manage these pests to protect their crops. The Allium leafminer (ALM), an invasive fly from Europe, poses yet another threat to US farmers, who are currently lacking in effective tools for management. Our project aims to answer questions about the behavior of this pest and to develop detection tools for guiding management decisions. Previous studies on trapping ALM did not investigate the visual behavior of ALM or test traps at different heights. We hypothesize that ALM will respond most to patterned yellow traps installed above the canopy.
What is the significance of this project?
Onions are an important crop in the US - consumption was 21.9 lb per person in 2017. Allium leafminer adults feed on and lay eggs in the leaves of onions, leeks, garlic, and chives. The larvae hatch and feed in tunnels in the leaves and down into the plant bulb, causing upwards of 100% crop loss (Mihaela and Rosca 2011). Current detection and monitoring tactics for farmers are limited to searching for the characteristic string of circular marks on the leaves made by adult female flies. However, once these marks are present, eggs have already been laid and larvae have begun damaging the plants. Farmers are in need of monitoring tools that will detect the presence of ALM early in the season, before plants have been attacked.
What are the goals of the project?
Our research goal is to identify potential monitoring tools for early ALM detection to better manage this pest. We will do this by investigating, how ALM responds to visual stimuli in the lab and how visual traps perform in the field. Initial response to color will be measured in a multi-choice bioassay arena using different colored disks. The two most attractive stimuli will be used in two-choice assays. The top 3 attractive stimuli plus a control (white) will be made into sticky cards and deployed in the field. Finally, we will erect 4 height test assays in the field using the most effective trap to test how trap height affects capture. We hypothesize that ALM will respond most to patterned yellow traps installed above the canopy.
Budget
We will be testing how ALM responds to visual stimuli in laboratory and field trials. For the laboratory trials we will require Petri dishes for rearing adult flies from larvae and pupae collected from the field, and color discs and bioassay arenas for conducting color preferences trials. For our field trials we will be traveling to our research site in southeastern NY for trap evaluation studies in the Spring and Fall, which coincide with the two generations of ALM. The majority of our funds will go towards travel to our field site and constructing the colored sticky traps. The traps will be secured in the field above the canopy using wooden stakes or at different heights on wooden poles and changed every two weeks.
Endorsed by
Allium leafminer is a serious, invasive pest of onions and leeks in New York State and the study of visual preferences in this species is pivotal to our potential to reduce the damage caused by this insect. Monitoring is the most important component of integrated pest management and without adequate monitoring technology it is impossible to limit the spread of invasive species or control the damage they may cause in agricultural settings.
Since the arrival of allium leafminer in New York, growers have struggled to detect the presence of this invasive pest until it was too late. For that reason, I support the proposed project, "Visual preferences of allium leafminer: evaluating color and contrast patterns to improve monitoring technology." Dr. Iglesias and Dr. Stockton are dedicated postdocs in the department of entomology studying invasive pests of agricultural commodities. Their combined experience, and the resources here at Cornell AgriTech will ensure their likely success.
Allium leafminer is an important pest with management and monitoring challenges. This team has the ability to address these challenges in an environmentally sound manner. Looking forward to seeing the interesting results.
Project Timeline
Our trials will be conducted in Spring and Fall, which coincide with ALM's two generations. We will collect ALM from the field in Spring and Fall (2019) and begin lab trials when adults emerge (~14-21 d). Preliminary field trials will be conducted in Spring (2019) then refined trials will be run in Fall (2019) and Spring (2020) using information collected previously. Reports will be compiled summer (2020) and continuous updates provided on our experiment website.

Feb 01, 2019
Project Launched
Apr 15, 2019
Collect ALM larvae and pupae from field site, rear to adults in the lab (Spring)
Apr 22, 2019
Trap wild ALM adults using first screen traps (Spring)
May 06, 2019
Begin color preference trials in the lab (Spring)
Sep 02, 2019
Establish traps at field site (Fall)
Meet the Team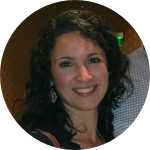 Lindsy Iglesias
Postdoctoral Researcher
Affiliates
Cornell University, Entomology Dept.
View Profile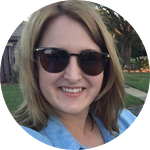 Dara G. Stockton
Post doctoral research associate
Affiliates
Cornell University
View Profile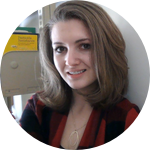 Riley Harding
Lab manager
Affiliates
Cornell University
View Profile
Team Bio
Our team consists of Lindsy Iglesias and Dara Stockton, two postdoctoral researchers, and lab manager Riley Harding, who are looking to expand their knowledge on invasive species. Lindsy and Dara have experience working with invasive agricultural insect pests including the spotted-wing drosophila, Asian citrus psyllid, and the African fig fly. Dara has extensive experience conducting behavioral assays while Lindsy is well-versed in conducting field trials.
Lindsy Iglesias
Lindsy is a postdoctoral researcher at Cornell University in Geneva, NY in the Vegetable Entomology Lab lead by Dr. Brian Nault. Her current research focuses on developing sustainable management strategies using plastic mulches, resistant cultivars, and OMRI-approved insecticides, for onion thrips in organic onion production. She received her Ph.D. from the University of Florida where she conducted research on another invasive pest, the spotted-wing drosophila, in berry crops. She has designed and conducted many field studies, including trapping trials where she evaluated trap design and bait type for monitoring spotted-wing drosophila. Lindsy has also worked closely with many farmers during her research trials. Lindsy has experience designing and conducting behavioral assays looking at egg-laying preference of spotted-wing drosophila and the invasive African fig fly on different types of berries. Finally, Lindsy is well-versed in data analysis using SAS, JMP, and R programs.
Dara G. Stockton
I am currently a postdoctoral researcher at Cornell AgriTech, where I primarily conduct integrated pest management research on Drosophila suzukii, an invasive fruit pest currently responsible for significant economic losses in small fruit crops. I graduated with my PhD in entomology in 2017 from the University of Florida, where I studied the behavioral ecology of the invasive phytopathogen vector, Diaphorina citri in conventional Citrus and ornamental Murraya. During my postdoctoral research appointment I have focused on the chemical ecology, overwintering biology, and applied pest management of spotted wing drosophila in the context of small fruit agriculture. Broadly, I'm interested in the impact of learning on the behavioral ecology and evolutionary biology of invasive arthropods, specifically in the areas of learned mate choice and induced host preference. However, my research often incorporates movement biology, population dynamics, multi-trophic and community interactions, and evolutionary co-adaptation. I support innovative integrated pest management solutions, and have a strong interest in the improved use of biocontrol using predatory mites and entomopathogenic nematodes, biopesticides, and genetic control of insect populations. I aim to take basic research and transform it into applied solutions by continuously developing economically feasible pest management tools and preparing extension materials targeting growers addressing regionally specific challenges.
Riley Harding
I am also a member of the Cornell AgriTech community where I am a lab manager of a vegetable entomology lab that focuses on the biology and ecology of the main pests of vegetable crops in New York State. I received my B.S. in Biochemistry from the University of Vermont in 2014. Since then I've traveled to Ireland twice as a WWOOFer (world-wide opportunities on organic farms) and worked on a few organic farms in NYS where I honed my cultivation and horticultural skills. My current role involves conducting research trials on various insect pests of vegetable crops. Predominately, the major pests we focus on managing are onion maggot, onion thrips, Colorado potato beetle and most recently the allium leafminer. My area of expertise belongs to establishing field trials, crop maintenance, applying crop protectants and assessing damage by insects as well as the diseases or viruses they transmit. I also have extensive experience characterizing viruses from both plant and animal samples by utilizing DAS-ELISA and RT-PCR technologies, respectively. I also have experience conducting pesticide sensitivity bio-assays to screen onion thrips populations for susceptibility to a commonly used insecticide. What I like most about my role is that I oversee both the fieldwork and the lab-work. This allows me to understand what is happening in a given environment on both a macro- and micro-scale. But most of all, I appreciate the applied research we do because there is a direct means to the end. Pointedly, we conduct this research in order to improve management of a given pest and directly convey this to growers.
---
Project Backers
41

Backers

128%

Funded

$1,785

Total Donations

$34.63

Average Donation