About This Project
Sport concussion is currently a widely researched topic. Shooting sports do not impose a direct blow to the head but inflict rapid accelerations to the brain via recoil transfer. Repetitive gunshot recoil can impose neurometabolic change resulting in concussion like symptoms or traumatic brain injury (TBI). The impact of recoil on TBI is not determined. Evaluating brain specific blood biomarkers can contribute to neuroscience research in shooting sports, law enforcement and military.
Ask the Scientists
Join The Discussion
What is the context of this research?
Sports-related concussion is a widely researched topic which focuses on trauma from force on the head. Shooting sports impose a momentum transfer to the shooter but don't inflict a direct blow to the head, therefore recoil has not been considered when assessing sport vulnerability for traumatic brain injury (TBI). However, repetitive gunshot inflicts multiple instances of acceleration to the body of the shooter and may contribute to altered brain biomarkers. Could consistent acceleration from gunshot recoil lead to metabolic brain alterations, therefore making athletes susceptible to TBI? Inspiration for the topic stems from a recent increase in concussion research in sport and review of skeet shooting discussion boards speaking of concussion symptoms following shooting.
What is the significance of this project?
An underestimated value of 1.6-3.8 million concussions occur per year in U.S. sporting events. Trap and skeet discussion boards speak of concussive symptoms following a bout of shooting, however the sport has yet to study athlete vulnerability to TBI. Although recent research observes blast wave overpressure following gunshot, the chronic recoil exposure altering neurometabolic levels has yet to be measured. Establishing blood biomarkers for indication of TBI aids in efficient diagnosis of injury. If biomarkers indicate neurometabolic change associated with TBI in shooters, further research may be needed to reduce recoil energy and increase sport safety measures. Therefore, assessing TBI in shooters contributes to concussion research in shooting sports, police force, and military.
What are the goals of the project?
The purpose of this research is to examine the effects of firearm recoil during skeet and trap shooting on neurometabolic changes associated with TBI. The study aims to determine the presence of TBI by measuring brain specific, FDA approved proteins GFAP, UCH-L1, and S100B (not FDA approved) following a round of trap/ skeet shooting. Biomarkers will be measured via blood draw at three points. First, after an initial washout period, one week of no shooting. Second, immediately (within 1 hour) post shooting. Third, 24 hours after the shooting session. Changes in proteins will be analyzed to confirm or refute the possibility of TBI. If neurometabolic alterations occur, physiological differences in shooters and firearm recoil energy will be compared and evaluated.
Budget
Items are budgeted based off a goal of 10-25 participants. Phlebotomist fees are estimated at an $8/hr research rate. 15 hours is estimated due to multiple blood draws and the predicted period of the shooting session with travel time. The phlebotomist must be on-site for the duration of the shooting session to allow for immediate blood draw. Three ELISA Kits are necessary to analyze the desired proteins per participant. One box of shotgun shells (25 shells/box) will be used per participant during the shooting intervention. Each box contains 25 shells, representing a minimum of 25 shots per skeet and trap round. Additional boxes will be provided to allow for warm up shots as determined by standard procedure for competition shooting. Incentives will be offered to recruit participants and are estimated at $50. A funding target of $2,400 is necessary for budgeted items and fees in order to carry out the study.
Endorsed by
Concussion and sport related brain injuries are a hot topic in research. It is nice to see research spanning across all sports to determine the needs for safer participation. Because shooting sports are popular at the high school, collegiate and professional levels, this research is highly warranted. These outcomes could prove impactful towards the neuro-physiology and sport realms. As a shooting enthusiast, I look forward to the results.
Project Timeline
The expected research timeline is from November, 2018 to December, 2018.
Nov 14, 2018
Project Launched
Dec 04, 2018
Successfully obtain funding
Dec 07, 2018
Obtain informed consent and finish recruiting the proposed number of participants
Dec 20, 2018
Complete the study intervention and all blood work 
Meet the Team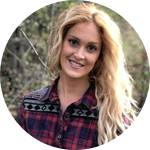 Lakota Jones
BS, Graduate Student and Research Assistant
Affiliates
Marshall University, Department of Exercise Science; University of Kentucky, Department of Kinesiology
View Profile
Lakota Jones
Growing up in West Virginia, the use of firearms for competition and recreation is not only a hobby, but a way of life. As a current Exercise Science student and Graduate Research Assistant, reviewing literature on concussion in sport is heavily emphasized. After speaking with my advisor, I found his father, an NRA shooting instructor, competitive shooter and avid hunter, developed neurological changes that may or may not be correlated with decades of chronic shooting. I developed an interest in measuring repetitive gunshot recoil in relation to neurological alterations in shooters. For my thesis, I propose examination of firearm recoil on skeet and trap shooters and neurometabolic changes associated with traumatic brain injury.
Additional Information
Degree of TBI can differ from sub concussion, mild TBI/concussion, or severe TBI. Indications of each classification can overlap and vary as symptoms either absent, worsen, subside, or remain consistent. Sub-concussive head impacts, for example, are common in many sports but are highly misdiagnosed and often go untreated. When exposed to repetitive minor impacts, such as repetitive gunshot recoil, abnormalities in cellular metabolism, membrane fluidity, neuro-inflammation, synaptic function, tearing of axons, and structural integrity of the brain may occur. These neurometabolic changes have been found in sub-concussive impacts without symptoms of TBI or alteration in cognitive function. No definitive threshold values for subtypes of TBI has been established. Competition and recreation shooting sports have yet to be analyzed for TBI vulnerability.
Clay pigeon shooting is a sport which offers a variety of levels from novice to Olympic competition. In 2017, a total of 5.08 million participants were recorded to have been involved in the sport. Athletes typically use a 12-gauge shotgun, however, 20-gauge, 16 gauge, etc shotguns are options as well. Two major disciplines of clay shooting are trap and skeet. Down the line (DTL) is the most common trap discipline which totals a minimum of 25 cartridges per round. The total number of shots in a round of skeet is 25. The 25+ gunshots (as many as 100 or more) in each competition inflicts multiple instances of recoil transfer to the shooter. If recoil transfer interferes with neurometabolic function, the shooter may be susceptible to TBI.

---
Project Backers
31

Backers

104%

Funded

$2,501

Total Donations

$80.68

Average Donation