About This Project
Via epigenetic "trans-generational" inheritance plants can transmit to offspring responses to stresses such as drought or nutrient deficiency. This project tests whether this phenomenon can be used in seed production to create crops that yield well both in the absence or presence of nutrient stress. Variants of this approach might enhance crop yields world-wide, in both low- and high-input production environments, since it is low-tech and low-cost and therefore widely accessible.
Ask the Scientists
Join The Discussion
What is the context of this research?
In the epigenetic phenomenon of "transgenerational inheritance" in plants, changes in gene expression induced in a parent in response to biotic (insect predation) or abiotic (drought or nutrient deficiency) stresses are transmitted to offspring, possibly imparting adaptation to the stress the parents were exposed to. Epigenetic variation can differ from genetic variation (changes in DNA sequence) in its mode and frequency of induction and patterns of inheritance: its frequency of occurrence can be orders of magnitude greater than genetic variation; its mode of inheritance can be via classical mendelian patterns or via non-mendelian modes such as paramutation; its stability may last for only one or a few generations or may last for many.
What is the significance of this project?
Epigenetics clearly plays an important role in problems as diverse as human health and maintenance of crop production during climate change. However, applying knowledge of epigenetic mechanisms to crop breeding remains in its infancy. I have found that in producing hybrid maize seed, using male parents that were grown under nutrient stress both enhanced hybrid yields and stabilized yields across production environments. This low-tech/low-cost approach to enhancing crop productivity could contribute to optimizing crop yields in both developed and developing countries in production environments of varying quality. Its use could enhance drought tolerance, reduce fertilizer use, increase sustainability and reduce environmental impact.
What are the goals of the project?
Maize hybrid seed was produced using male parents that were grown with limited "macro-nutrition" (limited nitrogen, phosphorus and potassium). In two field trials the seed obtained using the four most effective treatments had yields that were 17% to 20% greater than the controls. A greater enhancement in yield was observed in the production environment that had a lower overall location mean yield. Support is sought: (1) to complete the analyses of materials and data obtained in the initial field trials; (2) to conduct an additional field trial in an environemt that is more stressful than those already used, and that focuses on the most efficacious stress treatments that were identified in the initial rounds of study; (3) to cover costs of publication in appropriate refereed journal.
Budget
Experimental maize hybrid seed, produced either in the presence or absence or male-parental stress, were evaluated in field trials conducted in two standard, relatively non-stressful production environments. Greater enhancements in ear weights due to parental stress were observed in the production environment that had a lower overall location mean yield than those observed in the second location with its higher overall mean yield. Support is sought: (1) to complete the analyses of materials and data obtained in the initial field trials; (2) to conduct one or more additional field trials that represent more diverse environments, including one that is more stressful than those already used, and that focus on the most efficacious stress treatments that were identified in the initial rounds of study; (3) to assist in dissemination of results by covering costs of publication in appropriate refereed journals.
Endorsed by
Dr. Raboy has a strong track record of conducting innovative research in plant genetics. Epigenetic phenomena are not easy to study, but Dr. Raboy has a well designed experiment, for what promises to be a very interesting application in plant breeding and crop production. This research is applicable not only to field crops like maize, but to many vegetable crops as well.
Epigenetics is a key feature of plants, but difficult to study and "reduce to practice" in crop improvement. Victor Raboy is conducting a well designed experiment to bridge the gap between scientific observation and practical applications. I'm highly supportive and look forward to learning the results.
Project Timeline
Acquisition and analysis of data from the first two field trials is already underway and will be completed by March 2023. A manuscript reporting these results will be submitted to an appropriate journal by May 2023. A third field trial will be conducted in the summer of 2023. Analysis of the materials and data obtained will be completed by December 2023. A paper describing the overall results will be submitted by March 2024.
Dec 22, 2022
Project Launched
May 15, 2023
Completion of analysis of first two field trials, analysis of data and submission of manuscript
Sep 15, 2023
Complete third field trial of selected treatments.
Dec 15, 2023
Complete acquisition and analysis of 3rd field trial data
Mar 15, 2024
Submission of manuscript reporting overall results and containing protocol for use of abiotic stress in maize hybrid seed production.
Meet the Team
Victor Raboy
I received my PhD in Horticulture at the University of Illinois in 1984. I was a Post Doc in the Lab of Genetics at the University of Wisconsin from 1984 to 1987. I studied transposable elements in maize and was one of the first to demonstrate the relationship between DNA methylation and transposable element activity, an epigenetic phenomenon. I have remained fascinated by epigenetics ever since. I was a Research Geneticist with the USDA Ag Research Service from 1987 till 2017. The most notable activity of my career was the isolation of "low phytic acid" mutations in maize and other crops. This led to a continuing field of basic and applied research ranging from the biology of inositol phosphates to the breeding of nutritionally-enhanced "low phytic acid" crops, and also led to pioneering work addressing seed total phosphorus. My program included transfer of plant genetic resources (low phytic acid genotypes of maize, barley, rice, wheat, and soybean and mapping and sequence information) to a large number of public and private sector programs. Due to the substantial interest in the role of seed phytic acid in phosphorus use and management in livestock production and in human nutrition and health, my laboratory had been one of the programs most active in bridging the gap between crop science and human and animal nutrition. In the last half-decade of my work with the USDA-ARS I began a series of experiments exploring the epigenetic inheritance of stress response in maize and barley. When I retired from the USDA in December of 2017 I planned to remain active in science. From 2020 to the present has been one of my more active periods of publication, with six refereed journal articles and two commentaries/reviews. I currently have one research paper under review. To date I have published 98 refereed journal articles and patents and 43 other publications such as reviews, commentaries and opinion pieces.
Additional Information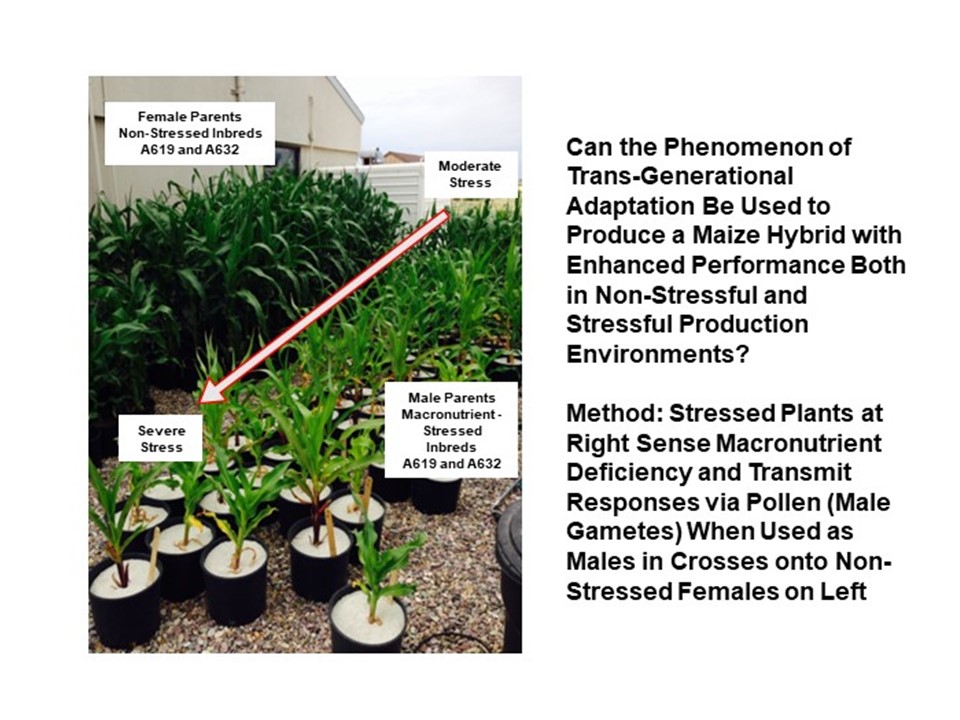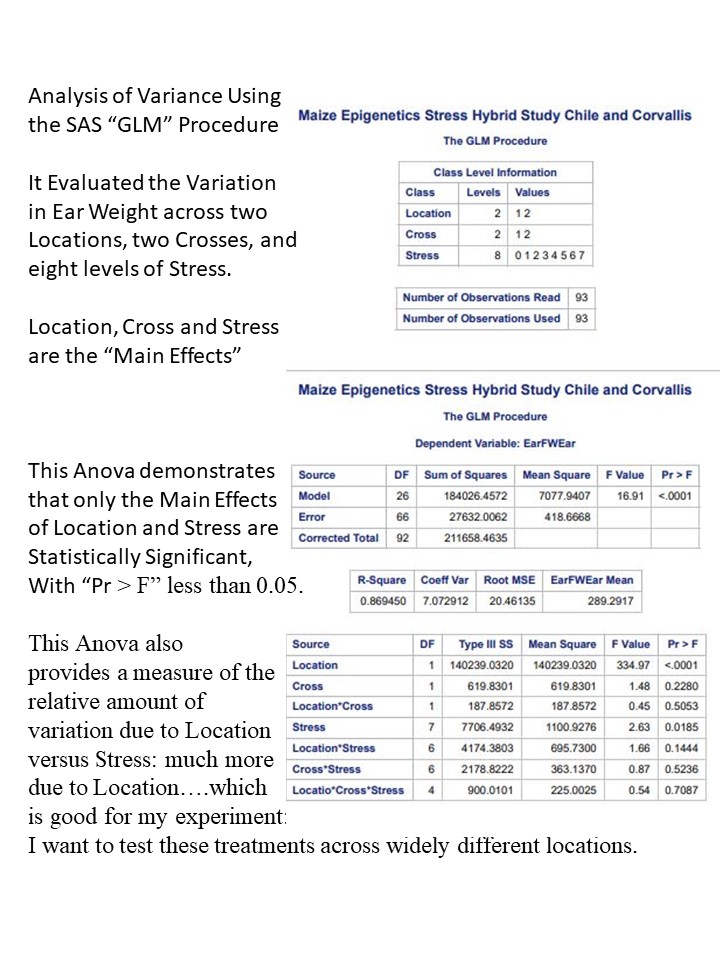 ---
Project Backers
3

Backers

1%

Funded

$26

Total Donations

$8.67

Average Donation