About This Project
This will be the first study to provide data regarding GI permeability, inflammation, and endotoxin translocation following resistance exercise and to compare resistance exercise induced GI disturbances between men and women. We will seek to utilize fecal shotgun meta-genomics and metabolite analysis to determine if the gut microbiome or short chained fatty acid (SCFA) concentrations are associated to resistance exercise induced GI distress and whether gender specific differences are present.
Ask the Scientists
Join The Discussion
What is the context of this research?
We know a fair bit about the relationship between endurance exercise, exercise-induced gastrointestinal syndrome (EIGS), and the gut microbiome. While regular physical activity seems to have a positive correlation with microbial diversity and certain beneficial taxa, the amount and intensity of exercise is a bit of a Goldilocks phenomenon; we can have too little *and* too much.

Endurance athletes often experience severe GI distress after training, likely due to a combination of mechanical stress (jostling) and changes in pH, oxygen availability, and oxidative stress (from reduced blood flow to the intestines). We have also observed acute changes in both taxonomy (who's there) and especially function of the gut microbiome after intense endurance exercise.


What is the significance of this project?
However, we know almost nothing about the effects of resistance training on the gut microbiome! We don't know its acute effects on the gut microbiome,
intestinal permeability, SCFA production or EIGS, nor do we have data on
gender-specific differences.

We're using some cool new technology, like shallow shotgun metagenomic sequencing to see who's there AND what they're doing! This method gives us a more comprehensive assessment of the fecal microbiome compared to conventional 16sRNA analysis at a much lower cost than whole genome metagenomic sequencing.
What are the goals of the project?
Aim 1: To examine the role of resistance on the manifestation of GI injury and symptoms following acute resistance exercise in trained males and female.
• Examine circulating concentrations of I-FABP, endotoxin, TNF-α, and lactulose/rhamnose ratio, at rest, IP, 15 min, 30 min, and 60 min post-resistance exercise.
Aim 2: To investigate the role biological sex plays in the GI response to acute resistance exercise in trained participants.
Aim 3: Utilize shotgun metagenomics to provide a functional microbiome analysis of trained males and females, and measure SCFA to determine if microbiome or SCFAs are related to experienced GI distress or if sex-differences exist between males and females.
Budget
We are requesting funds for additional markers of circulating endotoxin and inflammation markers in the blood. We have secured funding for Shallow Shotgun Metagenomics and short-chian fatty acid analysis. These funds allow us to investigate the role biological sex plays in the GI response to acute resistance exercise in trained participants. The Lipscomb Human performance lab will provide funding for consumable materials as well as I-FABP and Lactulose/Rhamnose analysis.
Endorsed by
We are really excited for this project and were happy to help with some of the funding. Look forward to seeing the results!
Looking forward to the results of this project! Dr Townsend does some great work!
I am excited about this study as it is investigated a very novel area of research looking at how gender and GI distress alter the gut microbiome. Dr. Townsend is has a history of completing projects and is respected for his knowledge on the microbiome as evident by his inclusion on the International Society of Sports Nutrition position stand on probiotics. I eagerly await the results of this important research project.
Project Timeline
We will be ready to enroll participant and begin data collection in August 2020. By March 2021 we will be finished with data collection and will begin analysis of all biological samples. Preliminary results from biological analysis will be completed by May 2021.
Jun 01, 2020
IRB Study Approval
Aug 24, 2020
Participant Recruitment
Sep 01, 2020
Begin Data Collection
Nov 02, 2020
Project Launched
Mar 01, 2021
Complete Data Collection
Meet the Team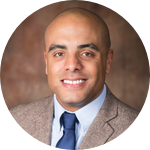 Dr. Jeremy Townsend CSCS*D, CISSN
Assistant Professor
Affiliates
Lipscomb University
View Profile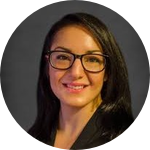 Dr. Gabrielle Fundaro, CISSN, CHC
Consultant
Affiliates
Vitamin PhD Nutrition, LLC Renaissance Periodization Virginia Tech Radford University
View Profile
Dr. Jeremy Townsend CSCS*D, CISSN
Dr. Townsend is currently an Assistant Professor in Exercise and Nutrition Science at Lipscomb University. He is a Certified Strength and Conditioning Specialist (CSCS*D) through NSCA, and a Certified Sport Nutritionist (CISSN) through the International Society of Sports Nutrition (ISSN). Townsend has published a number of research studies and presentations that have focused on sport nutrition, exercise performance, skeletal muscle physiology, probiotics, and exercise immunology.
Dr. Gabrielle Fundaro, CISSN, CHC
I am a former Assistant Professor of Exercise Science at Georgia Gwinnett College and hold a PhD in Human Nutrition, Foods, and Exercise from Virginia Tech as well as a BS in Exercise, Sport, and Health Education from Radford University. As an ACE-certified Health Coach with both Monash Low-FODMAP and ISSN Sport Nutritionist certifications, I provide client-centered coaching and consulting telehealth services via Vitamin PhD Nutrition. Additionally, I provide 1-on-1 e-mail coaching with personalized nutrition recommendations through Renaissance Periodization.
As a board member of the Nutrition Coaching Global Mastermind, I collaborate with a selection of colleagues to guide discussions and change toward best practices in the online nutrition coaching industry. I believe in the importance of flexible dietary approaches in addition to regular, enjoyable physical activity and cognitive exercises as part of a sustainable lifestyle free from the chronic dieting mindset. When working with individuals experiencing gastric distress, I apply a practical, personalized, and evidence-based approach to modify diet and lifestyle factors which can contribute to improved digestive comfort.
---
Project Backers
5

Backers

1%

Funded

$45

Total Donations

$9.00

Average Donation