About This Project
Supported by many experimental results, it is commonly advanced that females are more risk averse than males, and this is what prevents women from achieving top economic positions. Here, we hypothesize that such empirical measures could be due, at least in part, to a standard experimental protocol more tuned to register male than female expression of risk behavior. We will conduct our experiment in the rural areas of Myanmar (Burma).
Ask the Scientists
Join The Discussion
What is the context of this research?
Males are found to be more risk seeking than females in a variety of economic experiments. Explanations based on evolutionary theories primarily focusing on sexual selection link this behavior to the different adaptive strategies that males and females might have adopted in our evolutionary past to increase their fitness. Here, inspired by the work of Sarah Hrdy, we hypothesize that such narrow focus on sexual selection might have obscured adaptive strategies important for females. Once we include natural selection concepts and consider the role that mothers must have had for the survival and well-being of their offspring, it is reasonable to expect that women did take risks, possibly as much as men, just in those domains disparate from that of men.
What is the significance of this project?
This experiment investigates whether the widespread result of women being more risk averse than men is, at least in part, due to a protocol that may be biased in favor of registering male traits and downplaying the expression of the same trait in female. Such possibility has important consequences not just for economic theory, but for policies designed to promote female empowerment. In addition, no matter the result, this project will provide a novel dataset on risk tolerance preferences for the Myanmar population, adding a new site to the expanding literature on cultural variation of human preferences and behaviors.
What are the goals of the project?
The primary goal is to determine whether a change in the standard protocol used to estimate risk aversion, a change designed to recognize a different domain of risk behavior, would better reflect the elicited measure of risk aversion among male and female subjects. The first modification would be to calculating the cumulative effect and the endurance of high risk preference with an incentivized long term experimental game. The second modification is to substitute cash with material goods (such as rice) as reward incentives. Another important goal is to estimate risk preferences for the Myanmar population and, depending on the results, provide guidance in developing culturally specific social policies and poverty reduction programs.
Budget
A small grant of $500 has already been secured from the University of San Francisco. The requested funds are to cover the remaining expenditures: subject payments, enumerators, supply materials, and transportation.
We expect average payments to the participating subjects to be about $4 each for 400, a total of $1600. (Exchange rate is around 1350 kyat). The research team will consist of us, one research assistant, and two enumerators to conduct the games and the surveys. Experiment locations are in the four rural areas of Shan State, Kachin State, Chin State, and Mandalay Division. $450 for all travels, bus and train. Daily wage is $10 per day for the enumerators and $20 per day for the research assistant, totaling $560. Lastly, printing and stationary expenses are estimated to be around $160. Total budget is $2,770 before Experiment.com processing fees. Please see our wordpress link for more details.

Endorsed by
This is a fascinating project addressing and important topic in development economics. Understanding how risk may affect gender roles is key to increase women's empowerment and close the gender gap. Okkar Mandalay is a brilliant junior researcher working together with Professor Alessandra Cassar. I fully endorse his project.
This line of research offers an exciting avenue into understanding basic gender differences that may drive phenomena such as wages differentials in labor markets, and other disparate outcomes between males and females. Already related research by Cassar has been published in the Proceedings of the National Academy of Sciences & featured on CNN. I give it my wholehearted endorsement.
Project Timeline
Apr 07, 2017
Contacted the Women's Organization in Shan State and confirmed the availability of the site and the participation of the potential subjects
Apr 21, 2017
Project Launched
Jul 04, 2017
Travel to Myanmar and Meet the Heads of the Women's Organization at the State Level
Jul 06, 2017
Hire and Train Research Assistants and Enumerators
Jul 10, 2017
Experiment Trials, Refine and Revise Procedures
Meet the Team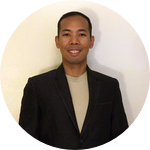 Okkar Mandalay
Candidate for Master of Science in International & Development Economics
Affiliates
University of San Francisco
View Profile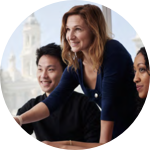 Alessandra Cassar
Professor of Economics
Affiliates
University of San Francisco
View Profile
Okkar Mandalay
I am a graduate student at the University of San Francisco Department of Economics pursuing a Master of Science Degree. I hold the Bachelor's Degree in Physics from the University of Alaska Fairbanks. I am also a United States Army Veteran, served a total of eight and a half years as both an enlisted Soldier and an Officer.
I was born in Burma and immigrated to the United States when he was 14 years old with his family and fluent in English and Burmese.

Alessandra Cassar
I am an Experimental Economist with extensive experience designing lab in the field experiments and with a proven record of high quality field research. I already designed and supervised field experiments in Bolivia, Bosnia, Cambodia, China, Colombia, Georgia, Guatemala, India, Iran, Italy, Kenya, Kosovo, Philippines, Sierra Leone, Tajikistan, Thailand, Togo, and Vietnam. My papers appear in the top peer-reviewed economic journals and popular press (http://www.alessandracassar.net).
---
Project Backers
18

Backers

100%

Funded

$2,992

Total Donations

$166.22

Average Donation