About This Project
We are the ECHHS iGem team! Last year, we successfully tested a plasmid that identifies fluoride bioswitches. We won an award at iGem, the largest synthetic biology competition. This year's project will expand on our results. Our main hypothesis is if we find an effective fluoride riboswitch, than we can use it so sequester, bioremediate, and detect fluoride. Our team needs help to cover the competition registration fees & pay for lab materials.
Ask the Scientists
Join The Discussion
What is the context of this research?
Excess fluoride in water can cause severe health defects, such as dental and skeletal fluorosis (teeth and bones decay), as well as developmental and reproductive issues. Especially in poorer countries, where there's often erosion of sediments or volcanic rocks, toxic fluoride concentrations can have severe repercussions. Our team successfully designed a system, called the "Fluoride Riboswitch Regulated Chloramphenicol Acetyltransferase Operon" (CHOP), to characterize the responsiveness of fluoride riboswitches. This system allows bacteria to grow only in the presence of fluoride. It can be used to identify riboswitches with higher responsiveness to fluoride. However, the CHOP system is only the beginning. This summer, we will use the CHOP to combat excess fluoridation.
What is the significance of this project?
Fluoride is present in all bodies of water: oceans, rivers, lakes, and groundwater. Erosion of sediments or volcanic rocks contributes to higher levels of fluoride. Exposure to more than 6mg of fluoride everyday can be toxic, and lead to dental and skeletal fluorosis, which is the decay of teeth and bones. Doses of fluoride that result in 4.5mg/kg body weight can cause developmental and reproductive concerns and affect the growth as well as mental development of people.
What are the goals of the project?
Last year we successfully tested a DNA system called CHOP that we cloned into E. coli. Bacteria with the CHOP DNA system only grow on plates with fluoride. We also added a antibiotic chloramphenicol resistant gene, so only E. coli that have the CHOP DNA system successfully inserted will grow. For this year's project we plan to modify our CHOP system to bioremediate fluoride.
This summer, we will use our CHOP system to identify more effective fluoride riboswitches with a higher affinity to fluoride. From there, we can use the riboswitch to control the enzymes that metabolize fluoride. This will work to bioremediate fluoride.
Budget
By contributing to our campaign we will include you or your company/organization on our posters, team wiki, and t-shirts. We will keep you updated on our research progress through lab notes on our Experiment page and share our final wiki with you when we go to the competition
Endorsed by
The East iGem Team will again focus on using ribo-switches to assess water quality. Last year the team successfully created a fluoride sensitive ribo-switch in bacteria to detect fluoride levels, which earned them the "Most Innovative Measurement" award at the iGem Giant Jamboree. Their goal is to continue in the efforts of improving their ribo-switch to effectively and efficiently detect other water impurities hopefully to improve water quality conditions for individuals world-wide! Their excitement and dedication is intoxicating!
Project Timeline
Our team's focus from now until March 31st is primarily fundraising so that we will be able to meet the $4500 registration requirement.
This summer, in the lab we will work to bioremediate fluoride.
Feb 14, 2018
Speak with mentor for specifics on materials necessary
Feb 24, 2018
Project Launched
Mar 31, 2018
Meet $4,500 registration fee
Apr 10, 2018
Begin contacting companies for materials/supplies and locate a lab 
Jul 01, 2018
Begin identifying more effective fluoride riboswitches using CHOP 
Meet the Team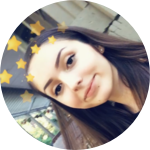 Camille Lorie
Vice President
Affiliates
East Chapel Hill Highschool
View Profile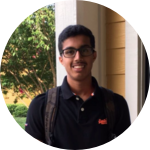 Ananth Murthy
President
Affiliates
East Chapel Hill Highschool
View Profile
Team Bio
We are a second year iGEM team out of North Carolina. We are one of the only high school teams in North Carolina, and we hope to inspire teens in our area to join the exciting world of research! Last year we worked under the leadership of Dr.Joseph Harrison (a postdoc at UNC) at Kuhlman Lab!
Camille Lorie
Hello! I'm Camille, and I'm the vice president of our iGem team. As someone that aspires to go into medicine and eventually biological research, and competing in iGem will allow me an invaluable experience that will only grow my passion!
Ananth Murthy
Hello! I'm Ananth, and I'm the president of our iGEM team. I have a great love for synthetic biology, the medical field, and clinical research. I hope to pursue a career in the field of medicine.
---
Project Backers
7

Backers

100%

Funded

$1,500

Total Donations

$214.29

Average Donation