About This Project
I am evaluating whether including an inexpensive toy with a smaller-sized meal, but not with the regular-sized version, will incentivize children to choose the smaller-sized meal at a restaurant, even among children with overweight and obesity. It is important to explore innovative options for reducing childhood overweight and obesity, including food marketing tactics that may have contributed to the pandemic in the first place.
Ask the Scientists
Join The Discussion
What is the context of this research?
As we see a rise in childhood obesity, researchers started investigating food marketing tactics that may have contributed to the pandemic. For example, toy premiums in children's meals (e.g., McDonald's Happy Meals) effectively motivate children to visit fast food restaurants. At the same time, children's meal bundles have undergone scrutiny for high energy density.
In the present research, we asked whether toy giveaways (premiums) could be used to incentivize children to choose a smaller-sized meal. We build on extant research in arguing that even highly different stimuli such as food and toys share a common physiological basis, hence allowing their behavioral substitution.
---
What is the significance of this project?
Related, two recent systematic reviews found character endorsers (e.g., McDonald's Ronald McDonald) considerably increase children's liking and preference for energy-dense foods. These tactics' popularity among food marketers and meal bundle's link to overweight and obesity have generated suspicions that toy premiums have incentivized over-consumption, even encouraging legal action. The effects of food marketing tactics on children are especially worrisome because they likely establish and reinforce long-lasting food choice patterns.
By utilizing existing food marketing tactics, we engage with tools already available in the restaurant industry. This experiment has implications for general public health and for marketers that are seeking to promote healthier menu options.
What are the goals of the project?
At present, there is no experimental evidence evaluating the potential reinforcing value of toys in smaller-sized meal choice. The goal of this project is to see what children choose when they are presented with a large meal portion with no toy and a small meal portion with a toy. Our hypothesis is that when given the choice, children will pick the small meal portion with a toy. Additionally, recent research showed that food cues are more attention-grabbing in individuals with obesity and that overweight individuals are more susceptible to larger portion sizes. We would like to understand if body mass index (BMI) will affect the choice of the smaller-sized meal. Finally, we hope to publish this research.
Budget
The first half of the budget is required to complete the analysis of the behavioral and psychometric data, collected this past summer, 2015, The data is waiting to be entered, processed and analyzed with the funds received. A professional copy editor will also be hired to polish the final paper. Past completing the research, it is equally important to make sure that the research reaches those who have the power to use the knowledge gained to make a positive change. Especially for research concerning health, specifically childhood overweight and obesity, no good will come of interesting findings that gather dust on a shelf! If our hypothesis is correct and we find from the data that toy incentives lead children towards smaller food portions, the second half of the budget help to disseminate our findings (e.g., presentations of the findings at the major psychology and consumer research conferences in the form of posters and/or talks as well as publicity fees to approach the media).
Endorsed by
Kristen is one of our school's top PhD students. She is extremely enthusiastic about the project and very qualified to make it a success. The project's findings will have broad implications that help policy makers and food providers make informed decisions on how to foster more healthy eating patterns.
I am excited about this research project, which I expect will make an important contribution to our understanding of food portion choice, especially among kids. I am glad that Kristen Lane is spearheading this work.
Meet the Team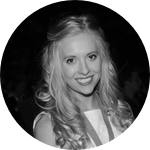 Kristen Lane
Doctoral Student
Affiliates
University of Arizona, Eller College of Management, Marketing Department
View Profile
Kristen Lane
Originally from Southern Arkansas, I joined the University of Arizona Marketing Doctoral program in Fall 2015 after completing an undergraduate degree in Business, Marketing with a minor in environmental science. I used to wrestle alligators, now I wrestle with research (a regular Steve Irwin, I assure you)! Although I am new to the game, I have an intense passion for understanding people and hope to use marketing for consumer well-being. You could say that I have joined the light side of the force, a young marketing padawan! My planned graduation date is sometime in 2019- wish me luck.
I am currently assisting with neurological/psychological research on healthy consumption behavior and am very fortunate to be among a strong, accomplished team of academics each doing their own to better understand what makes us, as humans and as consumers, tick. I couldn't be happier in my new academic home.
Research is the name of my game, my art. The art of inquiry manifests itself in the perpetual pursuit of things unknown. Throughout our human history there have been many with the ferocity to question the status quo, abandoning modern rationale for the pursuit of a better truth. Fortunately, no truth is complete, leaving much to the minds of daring successors. As generation after generation discovers, creates, and pursues these better truths, our human species (and hopefully other species) and societies are advanced and bolstered. In a new age of exploration, I hope to do my part to progress discovery of better truths; truths that enable us to become more conscious, connected, healthier and happier as functioning members of our global ecosystem.
Thank you for joining me on this journey!
---
Project Backers
8

Backers

19%

Funded

$551

Total Donations

$68.88

Average Donation