About This Project
Dolphins are top predators with a high ecological impact. They confront many anthropogenic threats, one of these is heavy metal accumulation and its well-known toxic effects. The main goal of this project is to determine the levels of heavy metals in tissues of guiana dolphin (Sotalia guianensis). Additionally there will be explored toxin bioaccumulation trail of fish species defined as a prey of guiana dolphin population present in a highly impacted ecosystem, the Maracaibo Lake.
Ask the Scientists
Join The Discussion
What is the context of this research?
Marine mammals have been proposed as sentinels of marine environmental health. They are top predators that have long lifespans, and may accumulate great concentrations of pollutants in their tissues through bioaccumulation and bio-magnification processes. The exposure to elevated concentrations of trace elements is considered a contributing factor in marine mammal population decline because can cause serious health effects such as suppression of the immune system, neurotoxicity, and general reduced fitness. The health status of any cetacean is of global concern because they consume many of the same fish species as is caught by commercial fisheries for human consumption.
What is the significance of this project?
There is a very little information about heavy metal concentrations in tissues of Sotalia guianensis from Maracaibo Lake. This is the main habitat in Venezuela with an extension of 13000 km2; it is also an ecosystem highly impacted by agricultural, domestic wastes, and oil spills, with the available data showing approximately 15 oil spills monthly. Previous studies of heavy metals in fish from Maracaibo Lake showed elevated levels of vanadium and mercury five times above the minimum level permit for human consumption. Therefore, considering the high position of guiana dolphin in marine foods webs, this study can provide better information about health of dolphins and the current state of the entire ecosystem.
What are the goals of the project?
The samples of dolphin's tissues will be collect from dead animals victims of bycatch and stranding dead animals. There is an urgent need to identify non essential metals present in this organism to evaluate their health status and actually the global status of this ecosystem. That justify our goals to determine concentrations levels of some heavy metals such as lead (Pb), cadmium (Cd), mercury (Hg), and vanadium (Vd) in soft tissue of Sotalia guianensis and in their fish prey tissues. The last goal is to compare levels of heavy metals with those found in dolphins from other geographical areas, in order to show a possible relationship between the accumulation and the contamination of the marine environment in term to make recommendations.
Budget
It is necessary to collect more samples of tissues of dolphins and their prey fish. Four additional fieldworks are needed to achieve the number of samples required, that come from dolphin stranding or incidental capture. Every field work has a cost of 375 $, considering transportation, food and accommodation. It is also necessary to rent a boat to move to some beaches in search of animal stranded, and to move to the different fishing ports to collect fish samples. Furthermore some chemical supplies are required to process and analysis the samples, such two bottle of argon and a mercury kit. Also we need to pay a local lab and fieldwork assistants.

Endorsed by
Sotalia dolphins in Lake Maracaibo are among the less known aquatic mammals in Tropical America. Oil exploitation has been going on in the Lake Maracaibo basin for more than 100 years. Pollution impacts of oil extraction and transportation activities in the lake are evident in a number of living organisms but have never been properly evaluated in such a specific scale as this project proposes. As a zoologist and environmentalist I fully support this initiative.
This project is very important because it proposes a research on an unknown aspect about the effect of environmental pollution (oil spills, wastewater discharge, and pesticides), on the Guiana dolphin (Sotalia guianensis). This is the first time that a study on the levels of heavy metals in the tissues will be carried out on this dolphin species in Venezuela, so the contribution of this project is crucial for the design of conservation and management plans to protect this species with insufficient information about their biology.
Project Timeline
We are plannig to obtain accurate results in 7 months. Sometimes, to collect sample of dolphins is random activity because that depend of bycatch and the strandings. But we are going to start the process with previous samples collected and inform about this first results.
Oct 30, 2017
Project Launched
Nov 20, 2017
Fieldwork in southern Maracaibo Lake to collect samples
Jan 22, 2018
Fieldwork in the middle Maracaibo Lake to collect samples
Feb 12, 2018
Fieldwork in north of Maracaibo Lake to collect samples
Mar 30, 2018
Samples preparation of fish and dolphins tissues
Meet the Team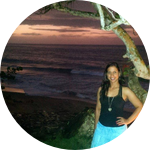 Yurasi Briceño Reina
Affiliates
Venezuelan Institute for Scientific Research
View Profile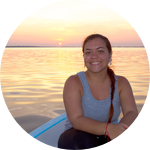 Maria Fernanda Puerto Carrillo
Master Student
Affiliates
Venezuelan Institute for Scientific Research
View Profile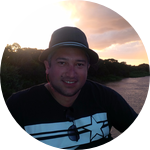 Leonardo Sánchez Criollo
Ph.D. candidate
Affiliates
Venezuelan Institute for Scientific Research
View Profile
Yurasi Briceño Reina
I am Yurasi Briceño, from Venezuela. Currently I am PhD candidate of ecology at Venezuelan Institute of Scientific Research. My doctoral project has a main goal to estimate the abundance of Sotalia guianensis in southern Maracaibo Lake and use a predictive model to know about the distribution and density of this species in all Maracaibo lake with the intention to identify priority conservation areas.
I am coordinating a principal project named Proyecto Sotalia which aims to cover several aspects of this dolphin in the region. Important questions such as how many dolphins are? How is the distribution of species?, habitat preference, main threats including bycatch, presence of heavy metals in their bodies.
We are trying to propose actions and strategies for the conservation of guiana dolphin in Maracaibo Lake.
Maria Fernanda Puerto Carrillo
I am Maria F. Puerto C., currently master student in Ecology. Since 2015, I collaborate with the Sotalia project development in Lake Maracaibo basin as observer and collector of tissue samples for the analyzes to evaluate presence of heavy metal. Furthermore, I have done some survey boat for abundance estimation of this dolphin. In addition, I have contributed and participated in the development of the catalog of identification of the specie in Lake Maracaibo basin as a tool for to know population structure.
Leonardo Sánchez Criollo
I am PhD student in the Centre of Ecology at IVIC, where I currently developing a career as a marine ecologist. I am mostly focused on shark ecology research and I beginning to study the phenomenon of declining population of certain shark species in the Caribbean.
Also, since 2003 I have been working with Sotalia guianensis, exploring some genetical aspects of this population. I have organized several courses referer to the ecology and biology of cetaceans and I have participated in scientific research campaigns of this group. I am currently a collaborator of the Sotalia Project.
Additional Information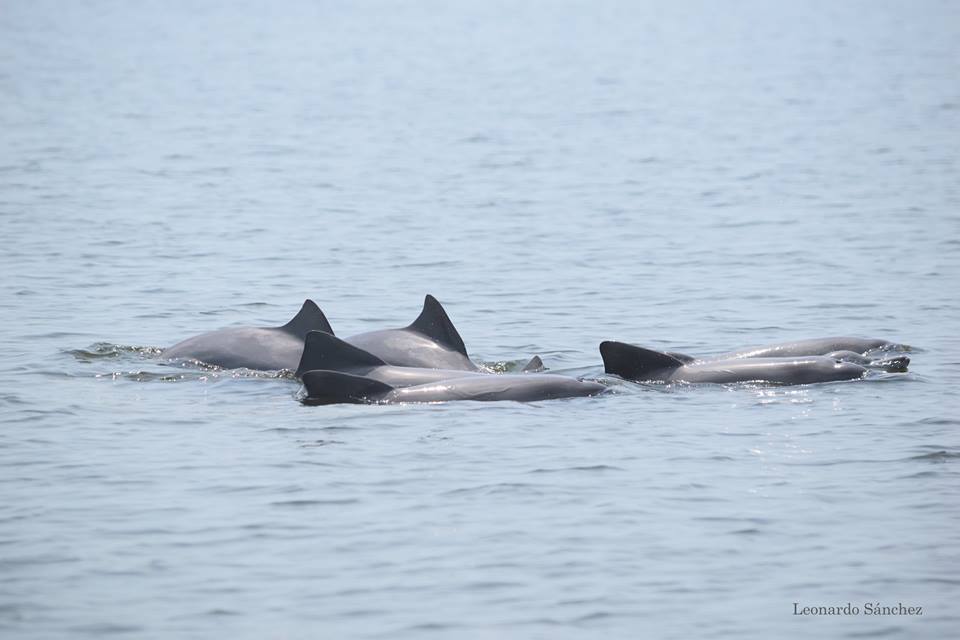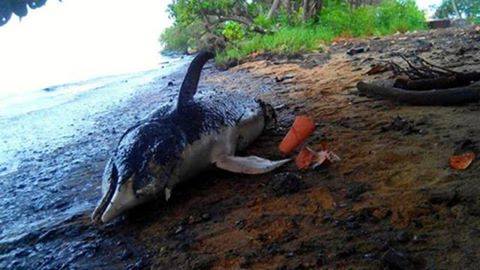 ---
Project Backers
2

Backers

1%

Funded

$9

Total Donations

$4.50

Average Donation