About This Project
Through surveys conducted by citizen scientists who have received training by our team, Project Bee Watch aims to determine the current status of pollinators in Southwestern Pennsylvania. We hypothesize that the number of pollinators is decreasing. During the 2019 season, citizen scientists conduct observational surveys on field properties managed by conservation organizations. They also serve as ambassadors, educating the public about this research.

Ask the Scientists
Join The Discussion
What is the context of this research?
Pollinator populations are changing and reports are suggesting worldwide declines may have a negative impact on the environment. In Southwestern Pennsylvania, there is no baseline data on the status of pollinators to track population changes or guide conservation efforts. To find out what is happening in Southwestern Pennsylvania, we are recruiting citizen scientists to help collect the volume of data necessary to determine the status of pollinators. Because pollinator populations are highly dynamic at local scales, detecting long-term directional trends requires coordinated regional sampling strategies, which this project is prepared to deliver.
What is the significance of this project?
Loss of floral and nesting habitats is a major factor leading to a decline in pollinators. In Southwestern Pennsylvania, there is no baseline data on the status of pollinators to guide habitat creation and population improvement efforts. We are partnering with organizations like Allegheny Land Trust, Allegheny County Parks Department, and Pittsburgh Parks Conservancy to help recruit, train, and manage citizen scientists who can help fill this data gap. Data on pollinator abundance and flower preference are analyzed by us and distributed to conservation organizations and others working to enhance the management and establishment of pollinator habitat in the region. Results will also be presented to the scientific community to broaden our impact.
What are the goals of the project?
The goal is to train a minimum of 30 volunteer citizen scientists, with the collaborative assistance of four conservation organizations throughout Southwestern Pennsylvania. The partners will assist in promoting the project and recruiting volunteers. We will host at least 4 group training sessions and offer individual sessions throughout the summer. With the assistance of citizen scientists, we hope to conduct at least 300 hours of surveys at 4 meadow sites owned by each of our partners. A successful year will yield enough data to determine the current status of pollinators at our sampling locations and being able to provide sufficient information to conservation organizations and others about how to promote pollinators in the region.
Budget
We will hire a high school or college student intern for the summer to work alongside citizen scientists conducting surveys. With at least four properties in the project, having a paid intern ensures surveys are completed. The intern will be paid $10/hour for 100 hours and work during the busiest months of June, July, and August. The travel budget covers the gas for Keri and Matthew. At the federal mileage rate of $0.58/mile, each of us will get reimbursed for five trips per month from May to October to conduct pollinator surveys and train citizen scientists. Printing covers costs of printing bee identification guides and manuals for citizen scientists. Supplies covers costs of making sampling plots.
Endorsed by
Project Beewatch is a terrific citizen science project focused on a critically important environmental subject - bees. I first became involved last year as a participant when I choose Beewatch as one of my Pennsylvania Master Naturalist service projects. We are very excited to welcome this exciting project to the Latodami Nature Center this year.
Allegheny Land Trust is excited to be partnering with Point Park University and Project Bee Watch. We know the importance of pollinators in every aspect of life and they are critical to the sustainability of our greenspaces. Understanding their threats and knowing their strengths will help us to better provide habitat to make them thrive. The Project Bee Watch team can get the job done!
Project Timeline
Project Bee Watch conducted its first year of data collection in 2018 with one partner organization. In 2019, the project's reach will spread with the help of three new partners and volunteer citizen scientists to survey new meadow sites. Trainings and outreach efforts will occur in April, May, and June; while summer and fall will be busy with volunteer management and data collection.
Mar 05, 2019
Project Launched
Apr 01, 2019
Prep sampling kits for a new crew of citizen scientists! Kits include a portable survey plot, manual, magnifying glass, and pollinator and flower id sheet.
Apr 27, 2019
Citizen science group training session with Allegheny County Parks Department.
May 01, 2019
Summer intern is hired and begins helping with volunteer training, public outreach, and data collection and analysis.
May 01, 2019
Alongside citizen scientists we will begin surveying pollinators at 4 sampling sites. The sampling period will continue to October.
Meet the Team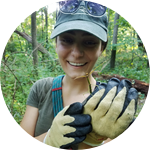 Keri Rouse
Environmental Studies Graduate Assistant
Affiliates
Point Park University - Dept. of Natural Sciences, Engineering and Technology
View Profile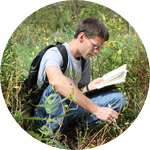 Matthew Opdyke
Professor
Affiliates
Point Park University, Department of Natural Sciences, Engineering, and Technology
View Profile
Team Bio
The Project Bee Watch Research Team is housed at Point Park University in downtown Pittsburgh, but the reach of volunteer citizen scientists and survey sites extends throughout Allegheny County. The Project began in 2018 through a university social impact grant. With additional funding, 2019 will be a year of building our citizen scientist community through more outreach, education, and research.
Keri Rouse
Keri began work as a graduate assistant at Point Park University in 2018 while pursuing her M.S. in Environmental Studies. Keri is interested in how responsible recreation and tourism in natural areas can inspire environmental stewardship. Serving as an AmeriCorps member through Public Allies connected her with environmental organizations and lead to a position coordinating community outreach and stewardship of conservation areas in Allegheny County. She has also worked for a government agency enforcing environmental code before returning to school to deepen her understanding of environmental issues and how to best utilize her background in communications and community development to promote public and environmental health. When she's not studying (or chasing and counting bees), find her running around Pittsburgh's many neighborhoods or planning her next hiking adventure.

Matthew Opdyke
I'm a professor at Point Park University, teaching courses in ecology, botany, and the environmental sciences. I began my career as an aquatic ecologist, with extensive training in aquatic entomology and plant ecology. I received my doctorate from the University of Illinois at Urbana-Champaign; and I have been working in the ecology field for more than 20 years with institutions such as the U.S. Forest Service and the Savannah River Ecology Laboratory. When I started at Point Park eleven years ago, I began taking on a variety of projects that students wanted to pursue as independent projects. These projects made me realize just how much we are affecting the environment around us, from the spread of invasive species to the changing chemistry in our air and water. As a bee keeper, I became interested in bees and my interest grew when publications from around the world began reporting on the decline of native bees. In Project Bee Watch, I am combining my passion for bees with my belief that scientists should work alongside community members to encourage conservation and lifelong learning.
Additional Information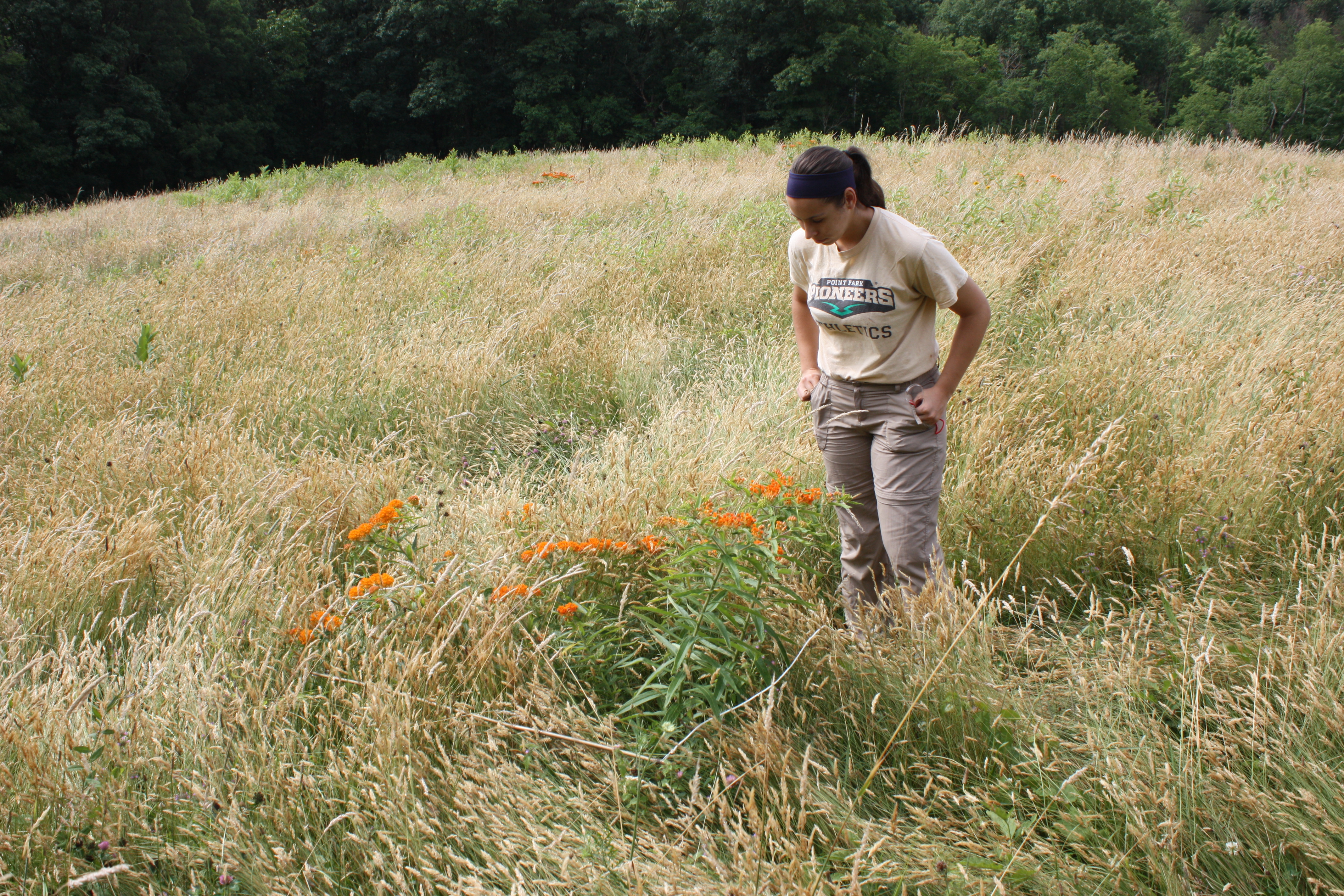 Conservation Intern Paula Ambrose conducts a pollinator survey at Audubon Greenway in 2018.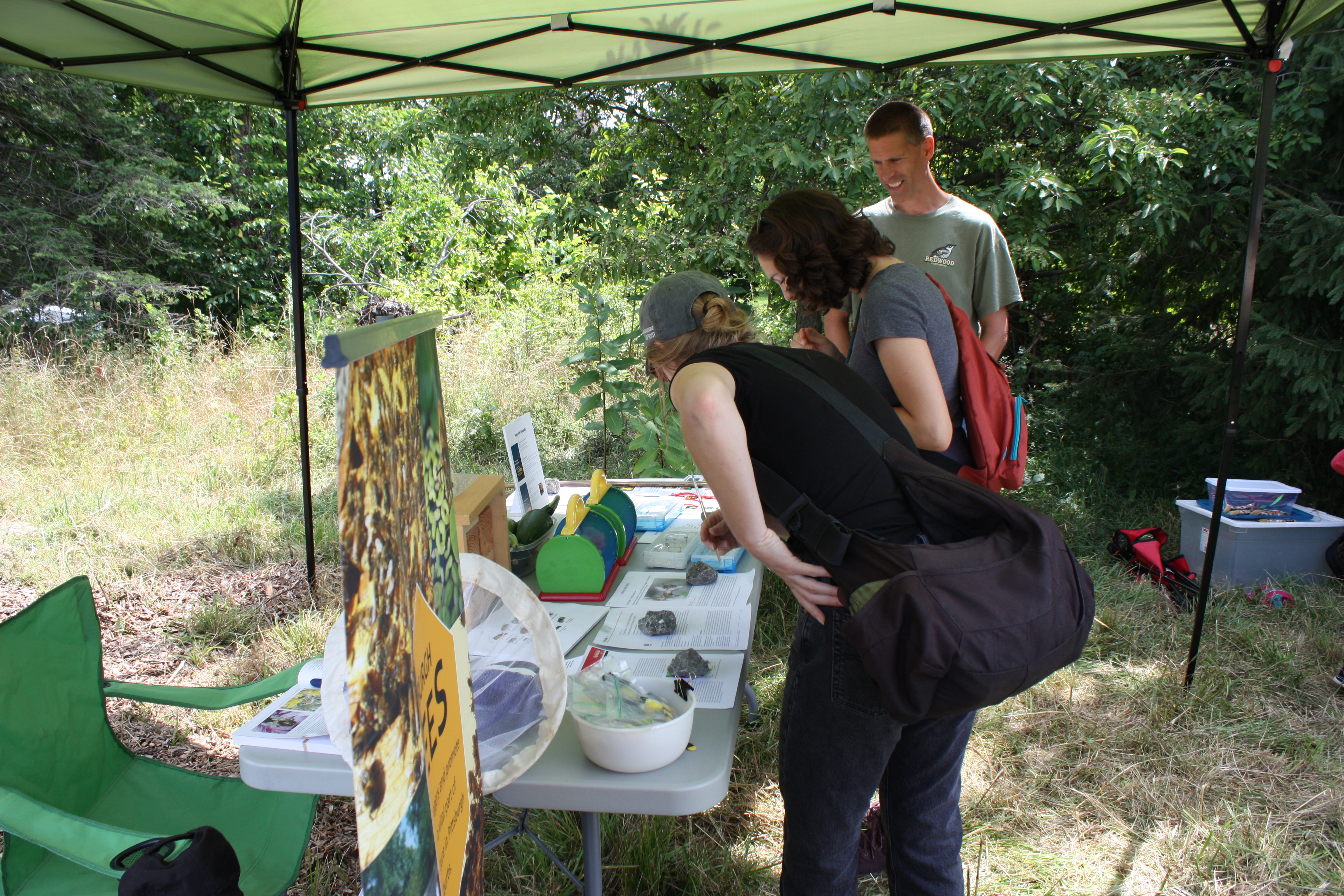 Pollinator Festival (2018) at Audubon Greenway featured educational exhibits, native pollinator-supporting plants for sale, and other vendors near meadow hiking trails.
---
Project Backers
8

Backers

19%

Funded

$466

Total Donations

$58.25

Average Donation