About This Project
Our family has a recipe for psoriasis treatment based on grape extract, and we want to help 125 million people by researching its mechanisms of curative action. We propose testing a variety of grape-contained polyphenols, which have shown psoriasis-reducing effect, likely due to their anti-inflammatory, and immunomodulatory properties, as a topical non-steroidal treatment with no side effects, to find active ingredient, the discovery of which will allow people to get rid of this disease.
Ask the Scientists
Join The Discussion
What is the context of this research?
Existing topical treatments for psoriasis inflammations, including corticosteroids, often have temporal or limited curative effects, with no ability to prevent disease recurrence. Moreover, their application has a significant amount of side effects, including severe withdrawal symptoms with a high chance of relapse, burning sensations and skin atrophy, which make them unviable for long-term use, what therefore, makes finding safe long-term treatment method highly desirable. A grape-extracted polyphenolic mixture containing resveratrol and proanthocyanidins, which are shown to have a mitigating effect on psoriasis inflammations through their antioxidant and immune-regulating properties, targeting key psoriasis-causing factors, might be a novel topical option for psoriasis treatment.
What is the significance of this project?
Over 125 million people worldwide suffer from psoriasis and there is no cure for it yet. Person suffering from psoriasis may experience severe itching and pain, poor self-perception, low self-esteem, depression and social isolation, which can lead to decreased quality of life and suicidal ideations. Currently existing treatments aimed at alleviating the symptoms oftentimes are of limited effectivity with no relapse preventing properties and possess a wide variety of side effects which make long term treatment difficult. This project would allow us to explore the science behind grape extracts healing properties, which can possibly derive into a new long term psoriasis treatment method with no serious side effects and benefit the world community helping millions suffering.
What are the goals of the project?
The goal of the project is to explore the effect of polyphenols extracted from the grapes separated and in combination in oxidative stress, T-cell abnormalities and NF-κB regulation, which are believed to be key target-factors in psoriasis pathogenesis, as well as to research the nature behind component's immune-regulating function and establish direct link between different components and target-factors. The discoveries of this project will help to induce further research, leading to creation of dermatologically viable and natural psoriasis treatment solution without any serious side effects. The long term goal is to develop a safe, natural and effective relapse-preventing treatment option which would help people suffering from psoriasis.
Budget
The entirety of crowdfunded budget will go towards the purchase of three-dimensional psoriasis skin models, which have a closest resemblance to the real inflammations on the human body and can act accordingly, preserving most of the properties of functioning inflamed skin, what therefore makes them the best option for testing topical psoriasis drug discoveries on the early stage. Our lab has all the required equipment for conducting the research and other expenses, such as shipping, expert hiring, harvest, storage, testing compounds purchasing, maintenance, lab expenses and other fees will be covered by our institution and our available funds as well as other funding streams.
Endorsed by
This research has a high potential to alleviate the daily manifestations for many individuals, that are being affected by the condition of psoriasis. I find this topic very promising and important. Methods for the local elimination of such skin manifestations are in high demand in the modern medical field, and therefore, studies of this nature make a significant contribution to the resolution of such a widespread issue. I look forward to see the results of this experiment and their application in real conditions.
Project Timeline
The project consists of the following steps: purchase of skin models, harvest of homogenous grape samples, freeze-storage, sample preparation, extraction, purification, quantitive analysis, application to the models and evaluation of the results with histological examination and ELISA test. Expected time of the experiment is 60 days, after that, results will be collected and published. Each step will be followed by a corresponding lab note.
Sep 27, 2022
Harvest of the grape: 3 grape varieties are harvested according to the rules of homogenous sampling after the beginning of grape harvesting season in Kazakhstan.
Sep 30, 2022
Freezing: After harvesting, before the arrival of skin models, the grapes will be frozen according to the storing standards to keep all the polyphenolic contents
Oct 18, 2022
Project Launched
Nov 15, 2022
Purchase of the models: After receiving funding, 3D skin models for the testing will be ordered and shipped to our lab in Almaty, Kazakhstan.
Nov 25, 2022
Thawing, preparation of the grape: Upon arrival of the skin models, stored grapes will be thawed and prepared for the extraction. This process usually takes 2-3 days.
Meet the Team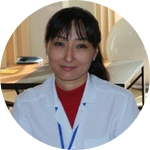 Gulzhikhan Arystanova
PhD, Candidate of Sciences in microbiological synthesis and biotechnology
Affiliates
Al-Farabi Kazakh National University, Kh. Dosmukhamedov Atyrau State University, Kazakh National Agrarian Research University, Almaty Technological University
View Profile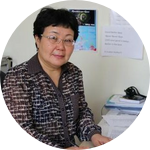 Zaure Dilmanova
Senior lecturer
Affiliates
Dept of Chemical-Biological research, Nazarbayev Intellectual School of Chemistry and Biology
View Profile
Team Bio
For the research of the new topical psoriasis treatment candidate, highly qualified researchers in the field of drug testing and microbiology with many years of academic experience, Gulzhikhan Arystanova and Zaure Dilmanova, collaborated as a main driving force of the experiment together with a lab associate, Bogdan Mironov, and other lab employees, who will carry out the practical parts of the research and fulfill the technical and translational needs.
Gulzhikhan Arystanova
I am a PhD in microbiological synthesis and biotechnology; acquired a master's degree in Al-Farabi Kazakh National University, and have 28 years of academic experience. I've published 25 scientific works in the sector of microbiology, participated in multiple international scientific conferences, and have 2 active patents. My today's work is primarily centered towards microbiological testing of pharmaceutical products and production of drugs by microbial biosynthesis. I participate in the research conducted by Dept of Chemical-Biological research, Nazarbayev Intellectual School of Chemistry and Biology and have teamed with Zaure Dilmanova to conduct a study on the effect of grape extracts on psoriasis inflammations.
Zaure Dilmanova
I graduated Kyzylorda Pedagogical University in the name of N. Gogol and have 36 years of academic experience. As of today I am working in Department of Chemical-Biological research, Nazarbayev Intellectual School of Chemistry and Biology, and participated in multiple studies in the fields of drug research, microbiological synthesis and organic chemistry. I've teamed up with Gulzhikhan Arystanova, who is a PhD in microbiological synthesis and biotechnology, to conduct research on the effect of grape extracts on psoriasis inflammations.
Additional Information
The medical conclusions of our relative: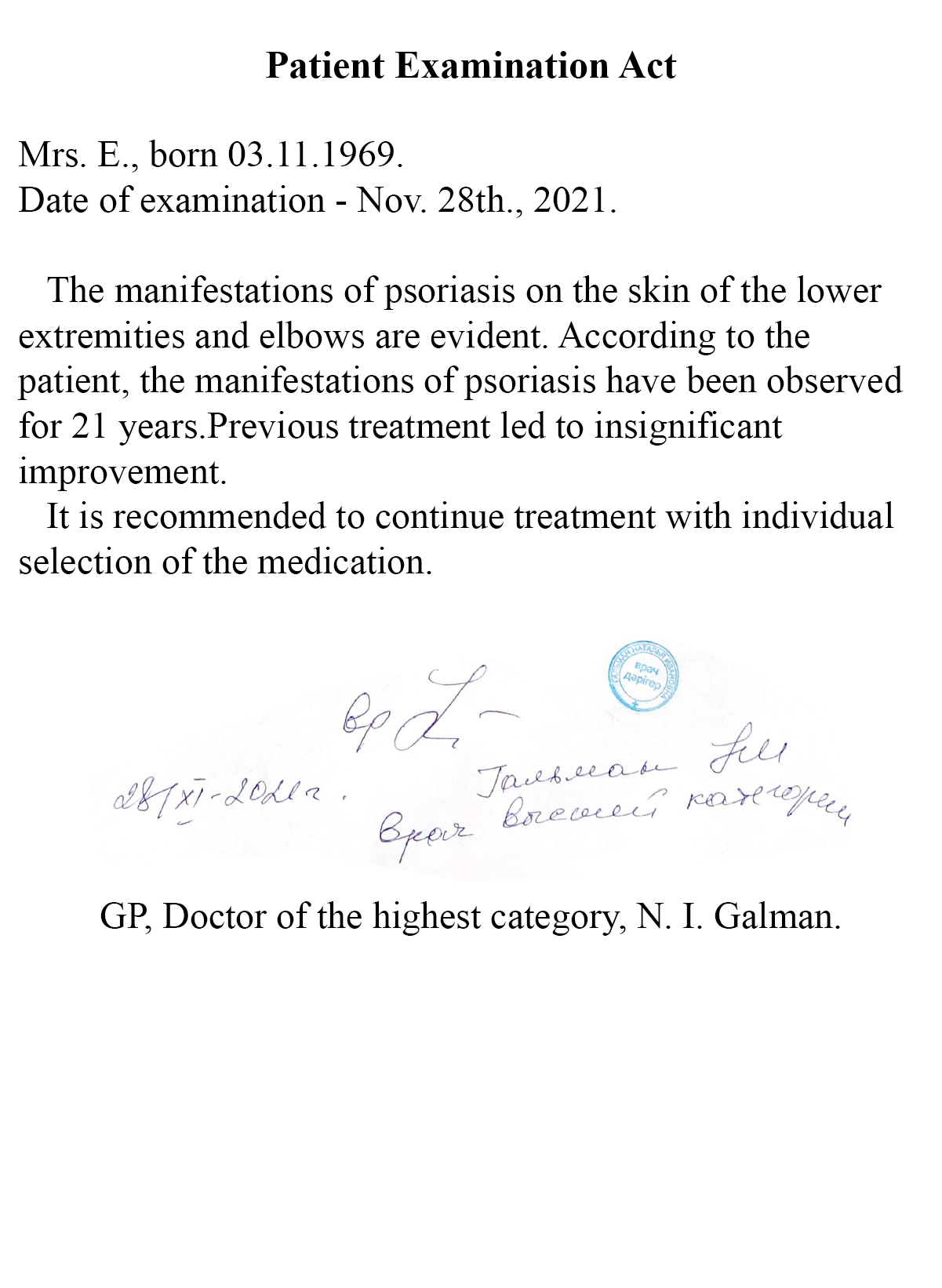 Photos of the relatives before and after the treatment: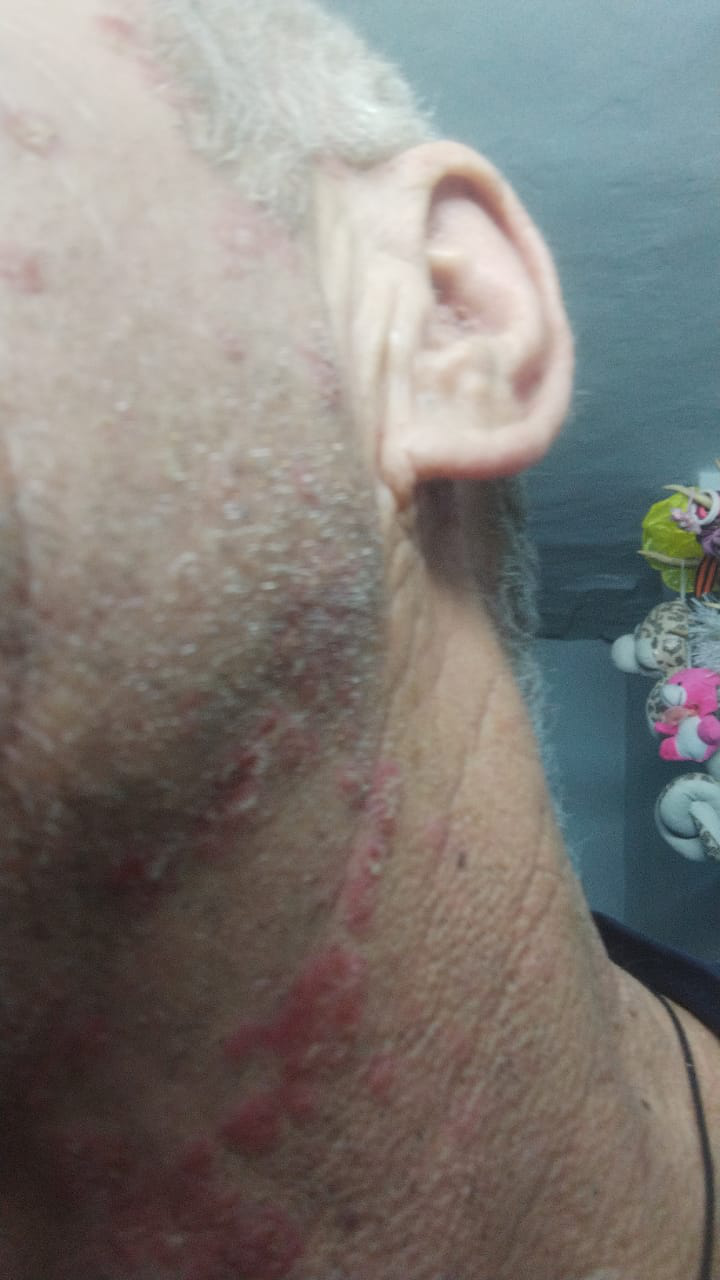 Mr. A., before the treatment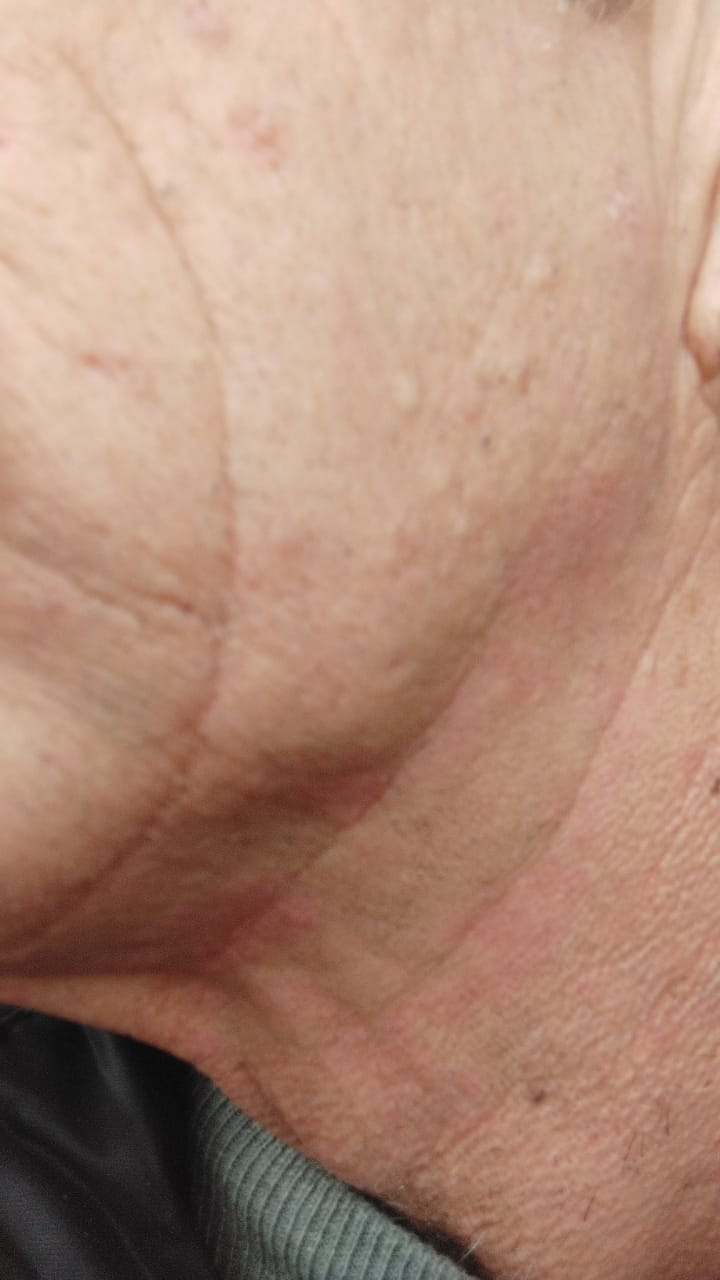 Mr. A., after 2 months of treatment, treatment is completed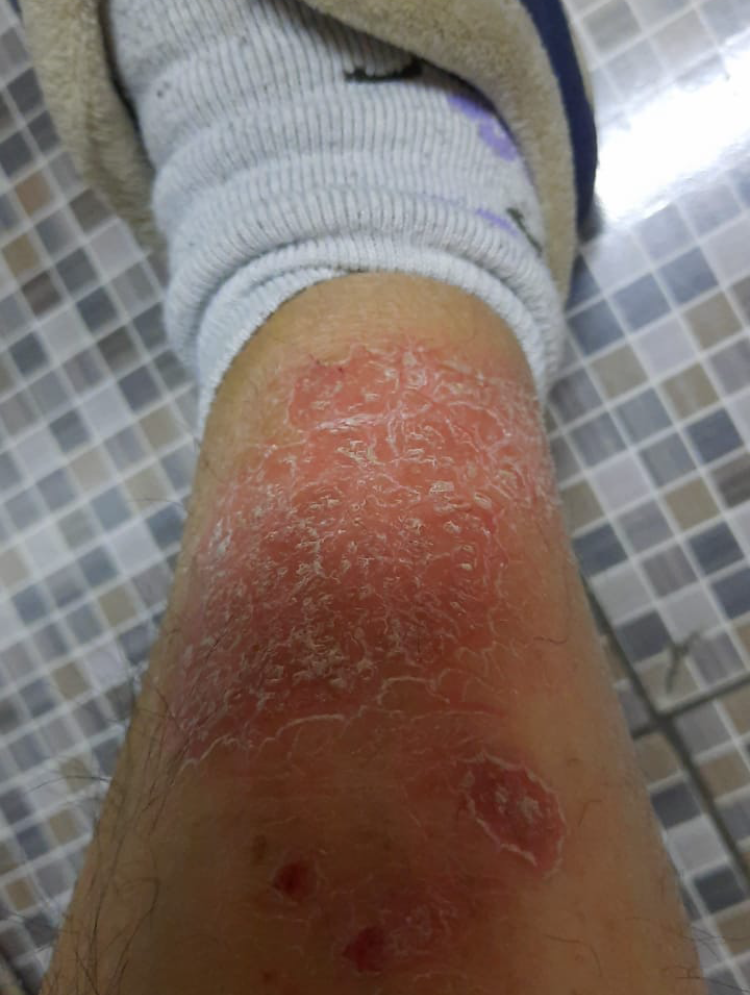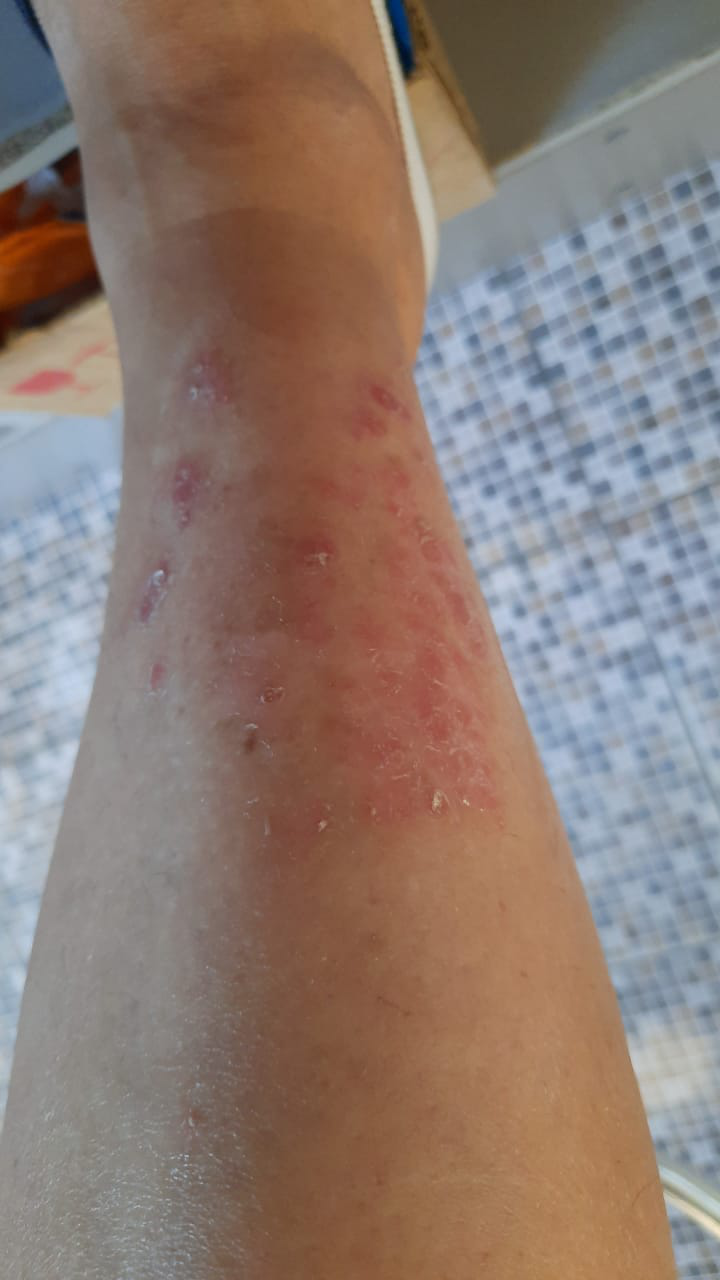 Mrs. E., after 6 months of the treatment, treatment continues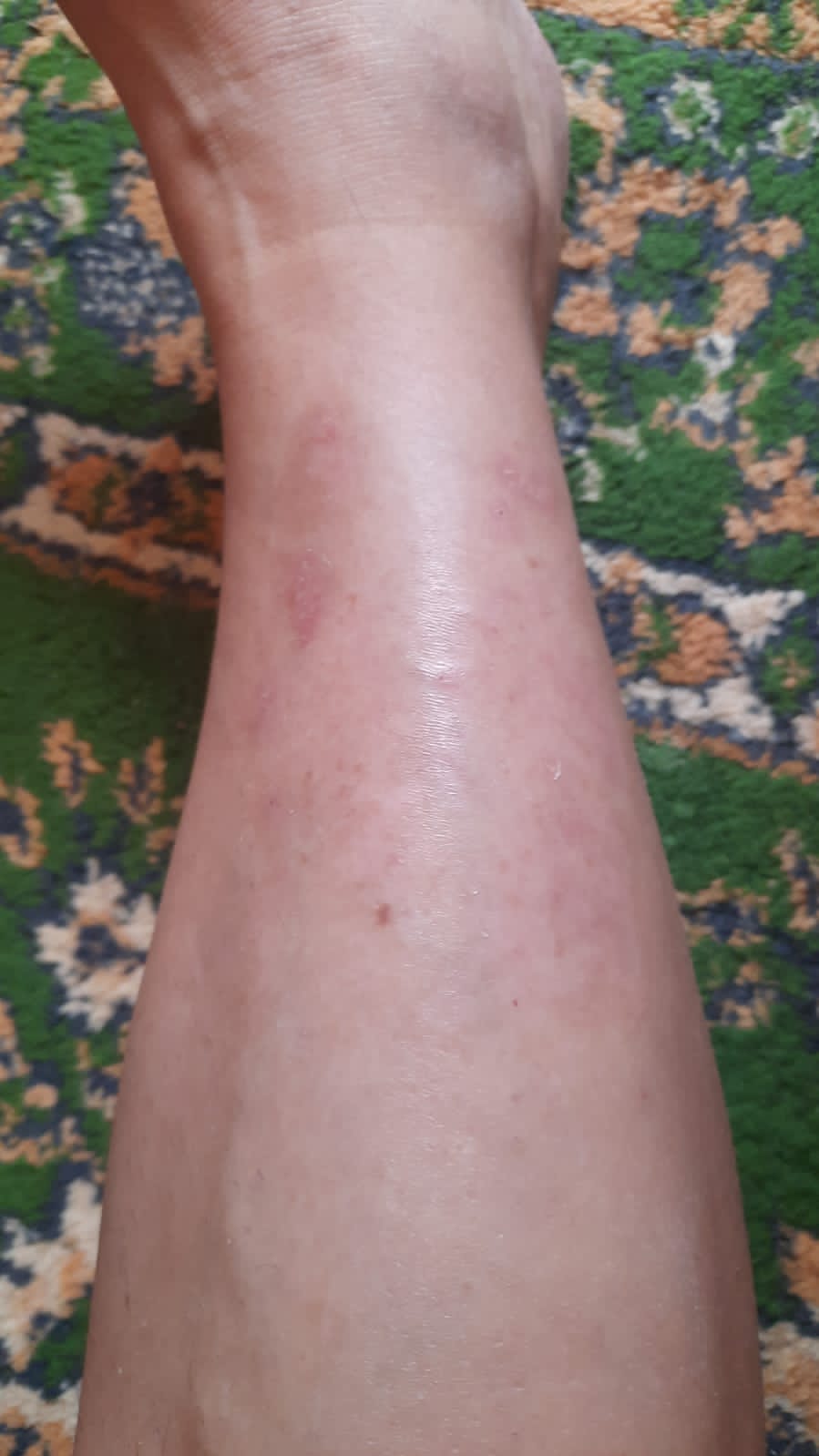 Mrs. E., after 7 months of the treatment, treatment continues
(All photos are shared with a formal consent of the relatives)
Our lab: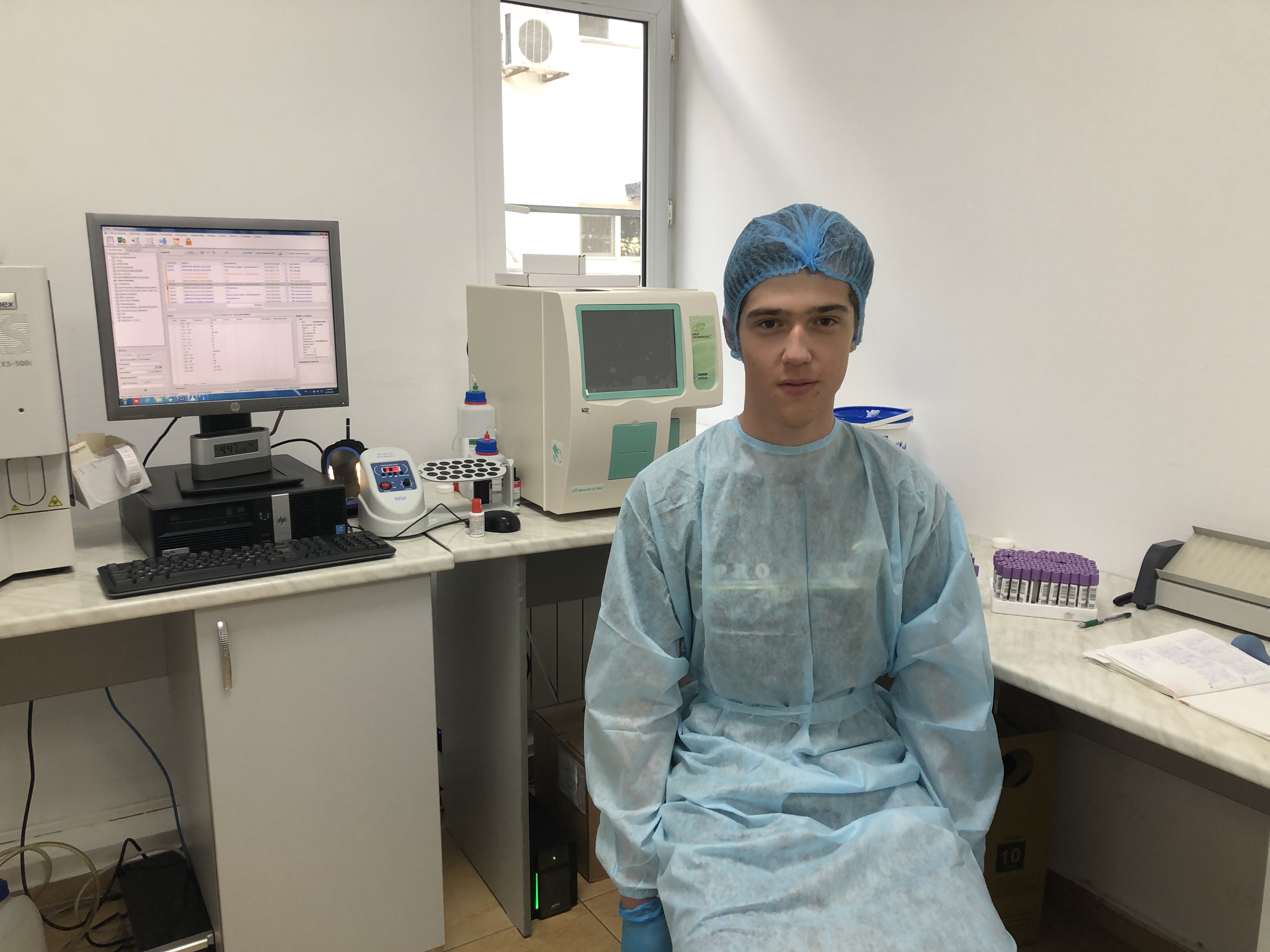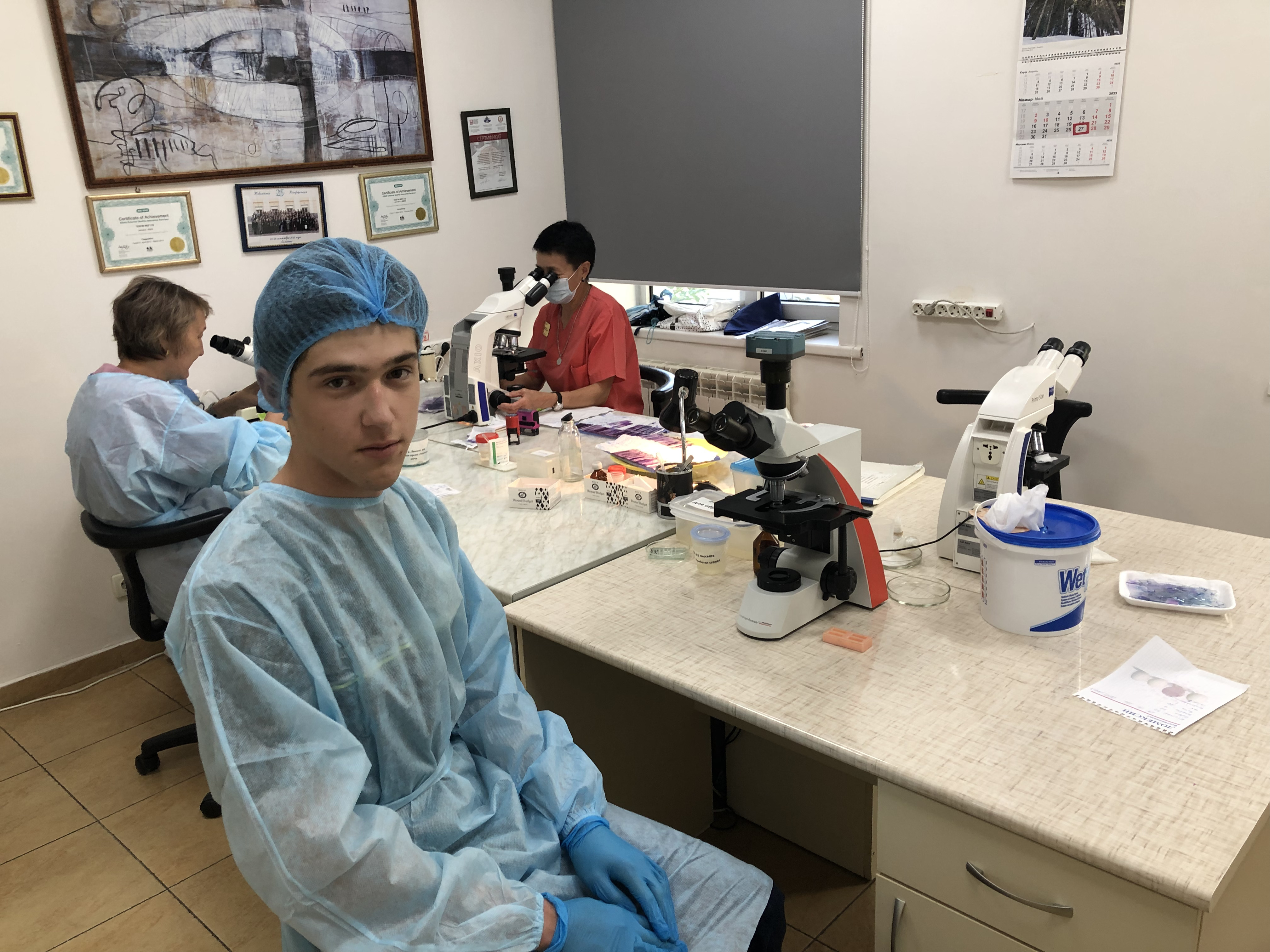 ---
Project Backers
3

Backers

2%

Funded

$130

Total Donations

$43.33

Average Donation