About This Project
Muslim healthcare providers constitute a growing, diverse and underrepresented population in the U.S. Culturally inclusive dress policies in the workplace are not standard. This study explores how healthcare leaders and partners perceive Muslim healthcare providers, including those who wear hijab. The data will provide information that can help initiate changes in organizations to provide an environment that enables Muslim healthcare providers to feel comfortable providing optimum healthcare.
Ask the Scientists
Join The Discussion
What is the context of this research?
Since the 9/11 attacks the U.S. culture has directed greater negativity towards Muslims. The Paris attacks in 2015 have increased anti-Muslim negativity. The range of subtle intolerance to severe discrimination is currently affecting Muslim healthcare providers in the workplace. Muslim healthcare providers already struggle on a daily basis to incorporate religious practices into the work environment and additional anti-Muslim behavior from healthcare leaders and colleagues can lead to burnout, feelings of exhaustion, feelings of exclusion, and potential departure from the nursing profession.
What is the significance of this project?
For healthcare professionals to embrace diversity, healthcare leaders must be aware of how attitudes and behaviors, including discrimination, affect Muslim healthcare providers in the U.S. This study will explore the attitudes and beliefs of healthcare leaders' regarding Muslim healthcare providers, including those who choose to cover their head and neck (hijabi). From our findings we will provide insight into how to develop interventions toward ensuring healthcare workplace policies and procedures are inclusive and respectful of Muslim populations. Further, our results may inform education, healthcare practices, and organizations about the need to implement effective organizational policies to accommodate Muslims, as well as various other culturally diverse populations.
What are the goals of the project?
The current project is Phase I of a research study and involves developing a survey instrument to canvas healthcare leaders' attitudes, beliefs, and knowledge of cultural and clinical considerations when working with Muslim healthcare providers. Survey pilot testing, including the use of content experts, will be conducted to ensure reliability and validity; thereby resulting in a revised survey instrument for future use in Phase II of the research study. The research study's specific aims are (1) to understand how healthcare leaders perceive their Muslim peers and (2) use this knowledge to develop culturally inclusive environments in the workplace with the overall goal of increasing cultural awareness to better recruit and retain diverse populations within healthcare professions.
Budget
The financial resources ($4000) required for instrument development will be directed towards materials and supplies necessary to develop and implement a survey tool for use in the described research study. In addition, funding will be required to cover costs related to instrument development and survey distribution/mailing list(s) and travel expenses to healthcare and educational sites involved in the study. Further, funding to hire a student research assistant is imperative to support undergraduate faculty-student collaboration.
Endorsed by
Issues of diversity and inclusion are foundational to Dr. Hopkins community engagement. Dr. Hopkins is an outspoken advocate for human rights and a passionate researcher whose contributions towards assuring diverse groups have a voice are widely known and respected.
Dr. Hopkins is a dynamic member of our nursing faculty. Her work will clarify our understanding of discrimination toward Muslim nurses in today's healthcare facilities. From there, she intends to develop advocacies and interventions to promote an inclusive work environment for all nurses, which, in turn, will foster healthcare facilities that better support all patients.
In the 15 years I have known her, Dr. Hopkins has consistently striven to develop culturally sensitive healthcare environments inclusive for all patients and staff. As a professor, she is educating future generations of healthcare providers to also provide the same high quality care with compassion. Her research efforts to create a more inclusive environment for diverse and vulnerable populations will help improve the work environment for healthcare providers, which in turn, will lead to positive healthcare outcomes.
Meet the Team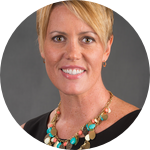 Amanda F. Hopkins
Assistant Professor
Affiliates
Illinois Wesleyan University
View Profile
Amanda F. Hopkins
Amanda F. Hopkins earned a B.S.N. in 1999 from the University of Illinois at Chicago where she later received her M.S. (2005) and Ph.D. (2010).
Prior to joining the faculty at Illinois Wesleyan University in 2013, Dr. Hopkins held the titles of teaching assistant, teaching associate and clinical instructor for a number of undergraduate and graduate courses at the University of Illinois at Chicago, College of Nursing, Urbana Regional Program.
As a nurse researcher and advocate for vulnerable populations, Dr. Hopkins has pursued her passion for family systems supporting children with chronic conditions and addressing health disparities of culturally diverse families. Her publications and professional presentations make her a leader in addressing healthcare needs of underrepresented and disenfranchised groups. Issues of diversity and inclusion are foundational to Dr. Hopkins' community engagement.

Dr. Hopkins is a member of American Nurses Association - Illinois, Sigma Theta Tau International, Midwest Nursing Research Society, and the International Family Nursing Association. She has received several accolades for her excellence in teaching and leadership including Illinois Board of Higher Education Nurse Educator Fellowship (2014) and American Nurses Association 40 Under 40 Emerging Nurse Leaders (2015).
This research by Dr. Amanda Hopkins is a project associated with the Nursing School of Illinois Wesleyan University (Federal Tax ID 37-0662594), an Illinois nonprofit corporation with federal tax exempt status under Section 501 (c)(3). All donations are tax deductible to the fullest extent of the law. 100% of your donation for this project supports research activities.
Note: gifts made through Experiment.com will not be reflected in your Illinois Wesleyan University giving history and will be listed as an anonymous gift in Illinois Wesleyan University's record system.
Wendy Kooken
.
Siobhan Geraghty
Siobhan is a senior nursing student at Illinois Wesleyan University.
---
Project Backers
255

Backers

112%

Funded

$4,497

Total Donations

$17.64

Average Donation