About This Project
Multiple species of sea turtles rely on the beaches of Colombia as nesting habitat, but we do not have a good understanding of how extensively these beaches are used. This project will measure and map how four turtle species use Parque Tayrona National Park in Colombia, in conjunction with local partners. This will provide critical information to aid in conservation of turtles and turtle habitat for local universities and non-governmental organizations (NGOs).
Ask the Scientists
Join The Discussion
What is the context of this research?
Human pressures on sea turtles in the Colombian Caribbean have been going on for centuries (SWOT Report Vol. XI), where eggs have been historically consumed and ghost fishing gear remains a problem. The IUCN's Sea Turtle Specialist Group started publishing assessments of each of the regional populations of the seven species of sea turtles, and maps of where sea turtles can be found and where they nest as part of their global database (Sea Turtle Status). We assessed that the information for Colombia was incomplete, and that the local university's (Univ. Jorge Tadeo Lozano) project can be enhanced. We hope to close that gap to provide more complete information as to the state of sea turtle nesting in northern Colombia with local partners in order to inform focused conservation efforts.
What is the significance of this project?
Sea turtle populations are at risk to varying degrees across the world (IUCN Red List). To that end, quantifying understudied nesting beaches is an important activity for global recovery plans. Additional data on nesting in northern Colombia will allow for increased protection efforts to be justified, along with increased engagement in conservation from the local community as a whole. Additionally, spatial use of this area by sea turtles for nesting will help to provide more opportunity to study usage in other parts of the coast that until this time have remained difficult to regularly quantify. By improving ArcGIS mapping of natural history information for these species and by engaging Colombian public aquariums, this project will support local capacity and initiatives.
What are the goals of the project?
The goal is to map the nesting habits of critically endangered Hawksbill turtles, Eretmochelys imbricata, endangered Green turtles, Chelonia mydas, vulnerable Leatherback turtles, Dermochelys coriacea, and the near threatened Loggerhead turtles, Caretta caretta. Between February and August, we will use drones to survey coastal Caribbean beaches to map and identify these turtles and their locations on the beach. Additionally, efforts will be expanded on The Maritime Aquarium at Norwalk's 2018 enhancement of the predatory response of rescued hatchlings by expanding a jellyfish culture laboratory and by observing which jellyfish prey species are present off the nesting beaches. Jellies from the culture lab will serve as sustainable natural food sources for rescued sea turtles and hatchlings.
Budget
The flights will allow personnel key to research, drone operation and animal husbandry to interact directly with Colombian colleagues. The Aquarium already has a drone and underwater Remotely Operated Vehicle for surveys, and mapping software to map the locations (ESRI non-profit program, ArcGIS), but there is a need for transportation costs in and out of the national park (by boat and SUV). Additionally, apartment rental costs are generally more economical than hotel. With the ability to get on-site with Spanish speakers, we can train local personnel and coordinate the collaboration over coming years. The State of the World's Sea Turtles collaborative already has data entry sheets available for inclusion in their worldwide database for free, and have expressed need for additional nesting data for the area.
Endorsed by
This is an important research effort in a critically valuable region for sea turtle and ocean conservation. Colombia will host the International Sea Turtle Symposium in 2020, and this project will help set the stage for drawing international attention to the need for concerted efforts to protect endangered sea turtles and their ocean and coastal habitats.
Project Timeline
Given the timeline for prime nesting overlap among species, we propose to visit our collaborators in Santa Marta in mid-July to early August to collect drone and ROV data of sea turtle use of beaches, and to conduct citizen science training. Additional time for jellyfish prey identification training will be included in the citizen science training.
Feb 05, 2019
Project Launched
Jul 14, 2019
Travel to Santa Marta
Jul 17, 2019
Deploy drone and ROV tools in Parque Tayrona
Jul 31, 2019
Improve jellyfish cultivation for rescued sea turtles and observing jellyfish prey species off nesting beaches to enhance turtle rescue efforts by having relevant prey cultures.
Oct 30, 2019
Incorporate local observational data and these relative numbers into ArcGIS
Meet the Team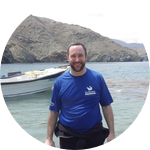 David Hudson
Research Scientist
Affiliates
The Maritime Aquarium at Norwalk, University of Connecticut, McLaughlin Research Corporation
View Profile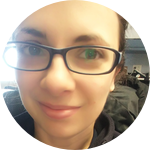 Rachel Stein
Associate Director of Animal Husbandry
Affiliates
The Maritime Aquarium at Norwalk
View Profile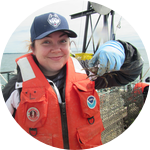 Gillian Phillips
Laboratory and Field Assistant
Affiliates
The Maritime Aquarium at Norwalk
View Profile
David Hudson
I have been fascinated by invasive species and the survival of species since I was a kid growing up on Lake Michigan. I currently serve as the research scientist at The Maritime Aquarium at Norwalk, directing the research and conservation program. Before then, I served as an assistant professor at a small college in Atlanta, teaching and doing research on crustaceans and related species. I am fluent in Spanish, and spent time in Bogotá, Colombia as a U.S. Student Fulbright Fellow after earning my Ph.D. from the University of Connecticut. My research uses the behavior and physiology of marine and aquatic animals to determine the effects of changes in the physical environment (temperature, salinity, sound, etc.) on distributions, survival, and ecology of other marine and aquatic organisms. I am also interested in how changing human behaviors impact the survival of species, and how aquaculture can be used to augment food security, economic security, and conservation of marine and aquatic animals. I currently serve as a member of the IUCN's Species Survival Commission freshwater crustacean specialist group, and will serve as an advisor to the AZA Aquatic Invertebrate Taxon Advisory Group, particularly focusing on applying my experience with assessing stress in invertebrates and invertebrate physiology to questions of animal husbandry and welfare. My wife and I are avid skiers and SCUBA divers and we reside in Connecticut with our family.
I now serve on the Association of Zoos and Aquariums' Saving Animals From Extinction (AZA SAFE) steering committee for sea turtle conservation.
Rachel Stein
Associate Director of Animal Husbandry Rachel Stein has been with The Maritime Aquarium at Norwalk since starting there as an educator over a decade ago. As an aquarist, she was instrumental in building the capacity of the institution for supporting a broad range of marine animals. Rachel holds a masters' degree from Southern Connecticut State University and a bachelor's degree from Cornell University. One of her major achievements at The Maritime Aquarium has been to expand the jellyfish cultivation program, making the facility one of the premier institutions for the species within the aquarium and zoo community. She travelled with Dr. Hudson in April 2018 to help local partners cultivate regional jellies species in a jellyfish cultivation laboratory and to plan for this sea turtle biogeographic project.

Gillian Phillips
Gillian Phillips studied Pathobiology and Animal Science at the University of Connecticut, then pursued a Masters of Public Health studying parasite vectors from Georgia State University. Her previous AZA-accredited institution experience include Connecticut's Beardsley Zoo and Zoo Atlanta. She also currently works as a biological science technician and deckhand at the NOAA Milford Aquaculture Laboratory in Milford, CT, identifying the use of oyster aquaculture gear as fish habitat in Long Island Sound. This project aims to inform regulators of aquaculture in their Essential Fish Habitat (EFH) consultations during new leasing of aquaculture grounds as well as increasing public awareness about the effects of aquaculture
Additional Information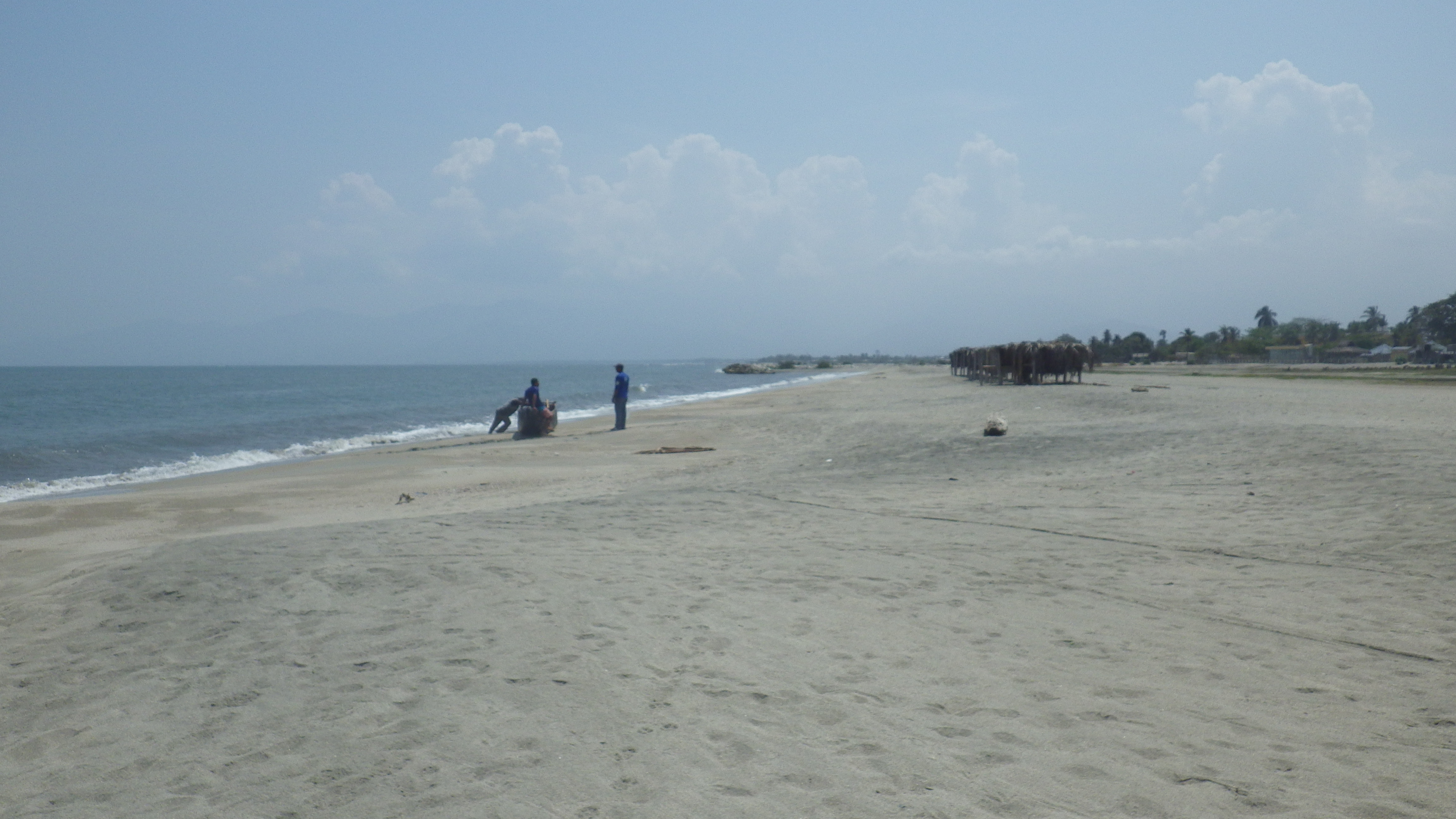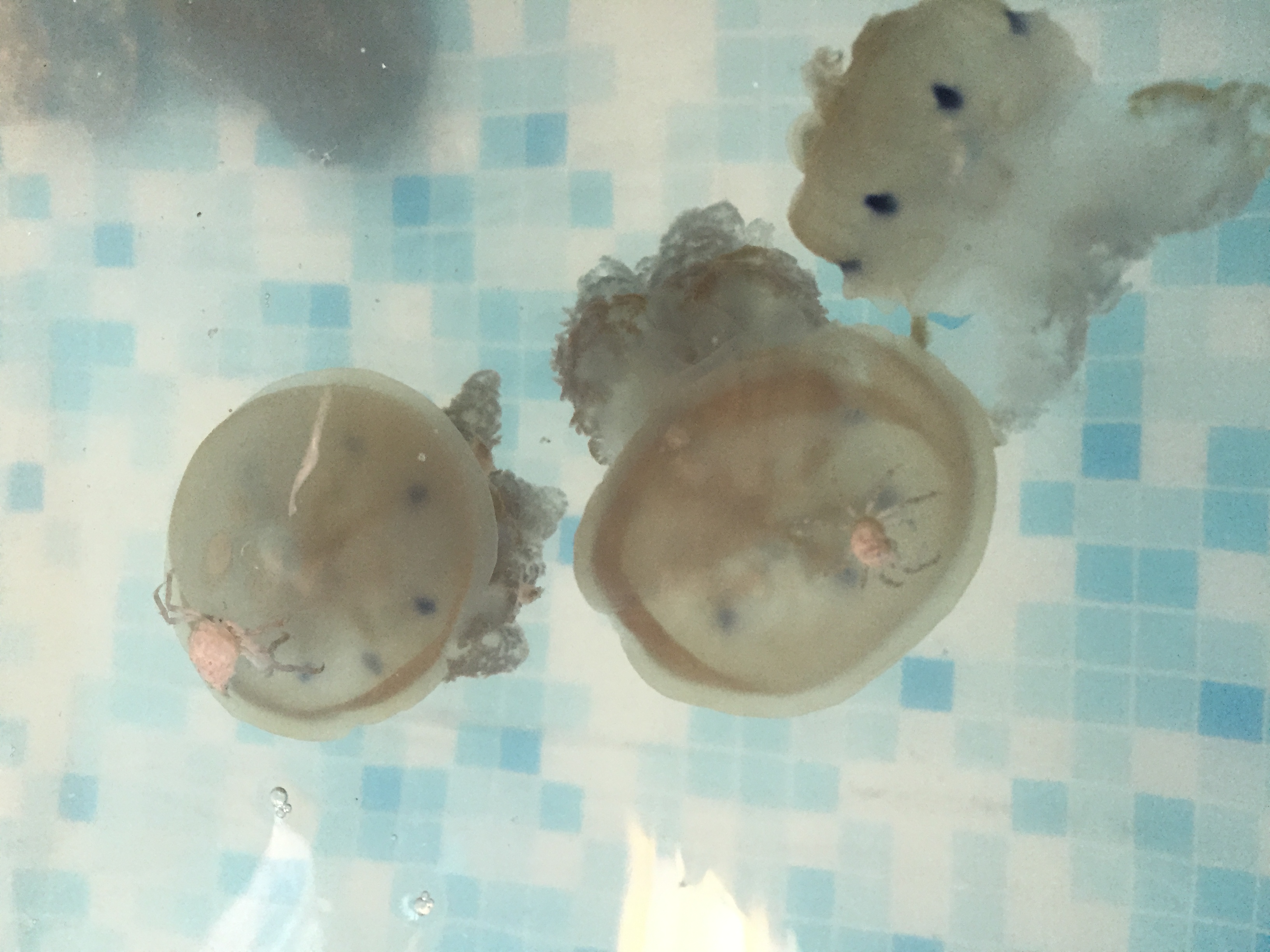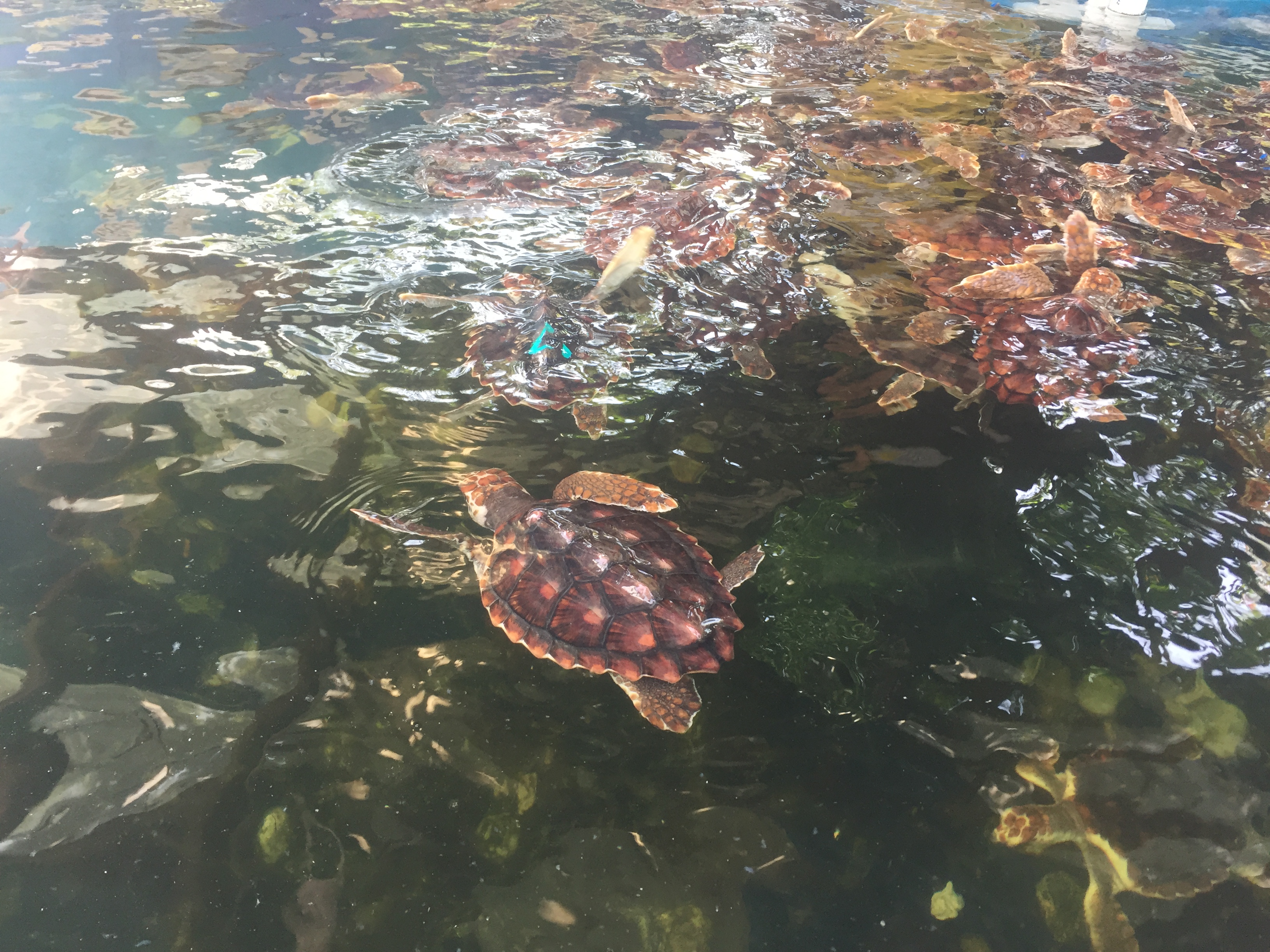 The work will be completed in conjunction with two aquariums, both accredited by the Colombian Association of Zoos and Aquariums (ACOPAZOA), and one accredited by the Latin American Zoo and Aquarium Association (ALPZA). The Maritime Aquarium at Norwalk has existing relationships with these entities and has done pilot work on this subject over the past year. We will also work to be involved with any ongoing efforts in the area.
---
Project Backers
8

Backers

4%

Funded

$155

Total Donations

$19.38

Average Donation