About This Project
Darwin observed that carnivory allows plants to capture insects, absorb nutrients through their leaves, and compensate for their reduced root systems, which would otherwise prevent survival in nutrient-poor soils. Drosophyllum lusitanicum (dewy pine) is a rare exception to the general rule that carnivorous plants have reduced roots and are restricted to wet soils. I want to understand why and if this species will persist in the face of a hotter, drier climate.
Ask the Scientists
Join The Discussion
What is the context of this research?
Why are carnivorous plants rare in dry habitats? One hypothesis is that carnivory conflicts with investment in roots, which then reduces the benefit-to-cost ratio of investment in carnivory as soil moisture declines and puts carnivorous plants at a disadvantage (Givnish et al. 1984). Portuguese sundew, aka dewy pine, may be an exception. It produces deep roots and occurs in dry habitats. How so? One possibility is that investment in carnivory conflicts no more with investment in water uptake than does investment in nutrient capture in non-carnivorous plants (e.g., mycorrhizae) (Paniw et al. 2017). Another possibility is that dewy pine is at a disadvantage in dry soils, but nonetheless persists in moist areas within otherwise dry habitats.
What is the significance of this project?
Understanding how dewy pine is able to persist in dry habitats could help explain how plant species diversity is maintained in dry habitats and how it will respond to climate change. If the trade-off between nutrient capture (via carnivory or mycorrhizae) and water uptake is greater in dewy pine than in non-carnivorous plants, then dewy pine should be restricted to moist microsites. Such spatial variation could help explain what maintains species diversity in dry heathlands, and loss of the endangered dewy pine could be an indicator of a drying climate. Alternatively, if the trade-off between nutrient capture and water uptake is no greater in dewy pine than in non-carnivorous plants, then dewy pine may not be any more vulnerable to a drier climate than are its non-carnivorous neighbors.
What are the goals of the project?
In spring 2019 (during my sabbatical leave), I will visit several sites containing the Portuguese sundew in southern Spain. At each site, I will locate numerous patches of the plant, paired with adjacent areas that lack the sundew, but which contain patches of select noncarnivorous plant species. The roots of these species will be characterized with respect to water and nutrient uptake function. Simultaneously within each pair of patches, I will take measurements of moisture- and non-moisture-related variables (e.g. humidity, soil moisture, disturbance, shade, nutrients). I will use discriminant analysis to determine if conditions differ between adjacent patches and whether moisture variables are the most important distinguishing factors.
Budget
The research will be conducted in southern coastal Spain and possibly Portugal, where dewy pine occurs. I will be a visiting scientist for 9 days at the University of Cadiz in Spain, hosted by plant ecologist, Fernando Ojeda. I must pay for round trip car transportation from Oxford MS Memphis Intl Airport and for long term parking. I must also purchase a plane ticket from Memphis to Jerez de Frontera airport, get a train to Cadiz and pay for local transportation around the city. I'll need to reimburse Dr. Ojeda's lab for gasoline expenditures associated with trips to field sites containing the sundew. I will also need to reimburse Dr. Ojeda for use of expendable field and supplies and purchase a portable hygrometer for measurements of relative humidity. I'll also need to buy food and other per diem subsistence items and rent an apartment in Cadiz for my wife and myself. I will be on paid sabbatical leave during the trip.
Endorsed by
Having written my PhD thesis on the magnificent dewy pine, I full-heartedly endorse this project. Steve Brewer is an expert on plant carnivory and has designed a robust study. Its novelty lies not only in addressing a key conservation concern stemming from environmental change in Mediterranean heathlands but also in tackling a fundamental question on the evolution of plant carnivory.
Project Timeline
The proposed work will take place during my sabbatical leave from the University of Mississippi in the spring of 2019, specifically in April. I will collect data over a seven day period. I will analyze data over during May and June of 2019 after I return to Mississippi from southwestern Spain. I will begin and complete manuscript preparation of the results in summer to fall of 2019.
Aug 20, 2017
Project Launched
Apr 13, 2019
Travel to Cadiz, Spain and get situated in the laboratory of Dr. Fernando Ojeda at the University of Cadiz
Apr 20, 2019
Collect field data
Apr 22, 2019
Return to Mississippi and begin analyzing data
Jun 30, 2019
Finish analyzing data and begin writing a manuscript of the results for publication in an international scientific journal
Meet the Team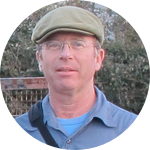 Fernando Ojeda
Associate Professor
Affiliates
University of Cádiz Department of Biology and IVAGRO
View Profile
Steve Brewer
I am a professor of Biology at the University of Mississippi. I received my Bachelor of Arts degree in Biology in 1986 from Hendrix College and then received a Master of Science in Botany at Louisiana State University in 1989 studying factors controlling distribution patterns in low-salinity tidal marshes in Louisiana (advisor - James B. Grace). I continued my studies in Botany at LSU, receiving a Ph.D. in 1994 (advisor - William J. Platt). I studied population responses of a fire-dependent forb to variation in fire season. I was a Mellon postdoctoral research fellow at Brown University in 1994 and a National Science Foundation-supported postdoc at Brown University in 1995 (supervisor - Mark Bertness). At Brown, I studied the roles of disturbances, interspecific competition, and facilitation on zonation and patterns of plant species diversity in Rhode Island salt marshes. I began my academic appointment at the University of Mississippi in 1996, at which point I began my study of carnivorous plants. I study how disturbances (in particular fire) affect competitive interactions between carnivorous plants and their noncarnivorous neighbors with the ultimate goal of understanding the factors that maintain high plant species diversity. Two key publications from this work are Brewer (2003) and Brewer et al (2011). My work has shown that carnivorous plants are more likely to be associated with wetlands than are noncarnivorous plants. Carnivorous plants frequently co-occur with noncarnivorous plants with wetland adaptations in wet savannas. Species coexistence in hyperdiverse assemblages in wet savannas appears to be due to competitive equivalence rather than to niche differences. I have published 60 peer-reviewed articles and am an author of a chapter in a soon-to-be published edited book on carnivorous plants.

Fernando Ojeda
I got a PhD in Plant Ecology in 1995 from the University of Sevilla (Spain). From 1995 to 1997, I did my postdoc at the former Institute for Plant Conservation (now Plant Conservation Unit, University of Cape Town, South Africa). I am currently an Associate Professor of Botany at the University of Cádiz, attached to the Department of Biology, where I lead the FEBIMED research group (https://sites.google.com/view/febimed/welcome). My main research interests are (i) the role of fire in the evolution of mediterranean plants; (ii) the ecology, biogeography and evolution of heathland plants; and (iii) the biodiversity and conservation of the herriza or Mediterranean heathland of the Strait of Gibraltar. My interest on carnivorous plants awoke six years ago, when I decided to use Drosophyllum lusitanicum, the paradigm of plant singularity of the herriza, to understand the importance of fire in the ecology of these Mediterranean heathlands. I co-supervised Maria Paniw's PhD thesis with my colleague Dr Roberto Salguero-Gómez and several interesting papers have come out of that PhD (see FEBIMED group website). We knew that Drosophyllum was a rare plant because it was carnivorous, but what we did not know is that Drosophyllum is so rare among carnivorous plants!
Additional Information
Photo of Drosophyllum lusitanicum taken by Andreas Fleischmann in its natural habitat, dry heathland on the Iberian peninsula. Note the dry, rocky substrate. Most carnivorous plants are associated with wet soils.
---
Project Backers
11

Backers

27%

Funded

$1,186

Total Donations

$107.82

Average Donation