About This Project
Sarcomas are life-threatening, often untreatable cancers that disproportionately affect dogs and children. We found a set of genes that we think are involved in sarcoma aggressiveness. Now, we want to test whether these genes can be manipulated to halt sarcoma cells from dividing. With your help, we can start to understand how sarcomas grow. If we understand how they grow, we can create more effective treatments for both dogs and humans.
Ask the Scientists
Join The Discussion
What is the context of this research?
Sarcomas are highly aggressive cancers with a poor prognosis and few effective treatment options. These cancers are highly metastatic, which means they can spread rapidly and take over the body. Despite their aggressive nature, sarcomas remain woefully understudied, and the basic mechanisms by which sarcomas metastasize have yet to be elucidated. We have identified a set of genes that we think will stop sarcomas from being so metastatic. These genes are linked to stemness. Stemness often enables cancer cells to become resistant to chemotherapy. We hope that inhibiting these stemness genes will lead to more effective sarcoma treatments.
What is the significance of this project?
Sarcomas are highly aggressive cancers, with five-year overall survival of approximately 65%. Although rare in humans, sarcomas still account for approximately 15,000 cases and over 5,000 deaths each year in the US. Sarcomas also account for 15% of cancers in dogs. Patients whose sarcomas have spread are left with very few treatment options, and doctors rely heavily on surgery and non-specific chemotherapeutics, neither of which is effective in treating metastatic disease. We want to identify the genes responsible for both dog and human sarcomas. By understanding these genes, we can treat both humans and their lovable pets.
What are the goals of the project?
We have identified a set of genes that we think make sarcoma cells more like stem cells. These genes contribute to sarcoma aggressiveness by providing a pool of stem-like cells that can give rise to more tumor cells, even after surgery and chemotherapy. Cancer cells that become stem-like are often more resistant to radiation or chemotherapy. These cells also contribute to the spreading of sarcomas in a process known as metastasis. We want to use molecular biology techniques to inhibit these genes and test whether their inhibition will stop the growth of sarcoma cells. We will do this in both dog and human sarcoma cells. Validating the importance of these genes in promoting cancer stem cells will allow us to one day develop better treatments for this awful cancer.
Budget
The total cost of this project is $2,500. We will use $500 to purchase siRNAs to inhibit the genes involved in creating stem-like cells, $1000 for supplies to verify inhibition of genes (antibodies and qPCR reagents), $500 to test sarcoma cell growth inhibition, and $500 for supplies to maintain dog and human cells in culture. With more funds, we can perform our experiments in mouse models of sarcoma, which are critical for testing new drugs and therapeutic strategies.
Endorsed by
I am really excited for this project! Jason and his team have the expertise to address these unanswered questions. I believe it will improve our understanding of the biology of sarcoma, which will lead to superior treatments for sarcoma patients.
Being a part of this project has been a wonderful experience for me as an undergraduate. Jason, Keara, and Will have been excellent mentors, and they make a great team. I'm excited to see the rest of the project unfold.
Jason, Will and Keara are dedicated scientists studying how sarcomas work, as well as great mentors committed to making the undergraduate learning experience truly fun and engaging. I am excited to continue working with them!
Meet the Team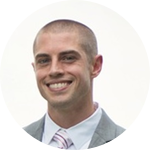 Jason Somarelli
Medical Instructor
Affiliates
Duke Cancer Institute
View Profile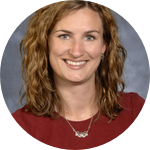 Mary-Keara Boss, DVM
Postdoctoral Graduate Student
Affiliates
North Carolina State University, Duke University
View Profile
Team Bio
Our team is made up of PhD scientists, medical doctors, and veterinarians. We are working collaboratively to better understand why sarcomas are so aggressive and how we can stop them. We hope we can develop effective treatments for both dogs and their owners.
Jason Somarelli
I am a basic science researcher who is passionate about discovering new ways to transform our negative impacts on the natural world and human health. I completed my B.S. and M.S. in environmental science, my Ph.D. in molecular biology at Florida International University, and my post-doctoral fellowship in molecular genetics at Duke University. As Director of the Duke Scholars in Marine Medicine Program, I am keenly focused on training the next generation of thought leaders and environmental stewards working at the intersection of the environment and human health.
Mary-Keara Boss, DVM
My research interests are focused in the fields of cancer radiobiology and
comparative oncology. I am committed to continue building upon my professional background and clinical experiences as a veterinary radiation oncologist in order to contribute to basic and translational radiation biology research. I am completing a Ph.D. program in Comparative Biomedical Sciences. My long-term goal is to contribute meaningfully to field of radiation biology through both laboratory research and comparative oncology models.
---
Project Backers
55

Backers

101%

Funded

$2,529

Total Donations

$45.98

Average Donation