About This Project
Prior studies have shown existing crowdfunding platforms often lead to inefficient allocation of funds to projects. Our platform allows donors to express preferences of multiple projects and reallocate funds across the set of the donors' preferred projects. Using our platform, we will help local schools raise funds and investigate whether crowdfunding platforms can encourage donors to express their true preferences.
Ask the Scientists
Join The Discussion
What is the context of this research?
Crowdfunding sites such as DonorsChoose, and GiveForward have been attracting increasing attention. Crowdfunding has been adopted by philanthropic organizations to attract charitable donations or to promote various humanitarian campaigns. For example, DonorsChoose - an educational crowdfunding platform -raised hundreds of millions of dollars to help children acquire educational resources. However, on existing crowdfunding platforms, prior studies have shown that this often leads to inefficient allocation of funds to projects. Our project proposes a new donation method allowing donors to express preferences regarding multiple projects, and implements these preferences by reallocating funds across the set of the donors' favored projects.
What is the significance of this project?
Many studies show the process of matching donations to crowdfunding projects is not always efficient. Research has shown that the successes of crowdfunding campaigns are dependent on many factors in addition to their quality, such as their donations dynamics, social activities, or project updates before they reach the donation goals. These factors will likely lead to less efficient allocation of resources.
We will design a new crowdfunding system to improve the success rate and allow potential donors to express their true preferences with donating for high quality projects. It allows resources to be more efficiently allocated to the highest quality projects through crowdfunding. In other word, high quality projects would be promoted and easy to achieve donation goals.
What are the goals of the project?
This project investigates how crowdfunding platforms can utilize a simple algorithm to efficiently allocate of funding from multiple backers to multiple projects. It aims to balance between the donors' preferences of projects and how much money each of these projects need to reach their funding goals, such that high quality projects will most likely succeed. We focus on charitable donation crowdfunding, and donors in these platforms are primarily driven by altruistic motivation. We will conduct interviews with school teachers and donors to understand their motivation of using crowdfunding. After collecting those opinions, we may refine our platform, and we want to test it to understand to what extent the platform can increase the impact of donations from multiple backers
Budget
We will use most of the budget to pay the participants who join our experiments and interviews. We will visit more than 20 public schools in the Illinois state and conduct workshop as well as interviews with the teachers to know their experience with using crowdfunding platforms. We want to adopt our new system in the educational crowdfunding and help schools raise funds for improving teaching quality.
Therefore, our first step is to interview the teachers who have used any crowdfunding platforms before. In addition, we will conduct interviews with (potential) donors to understanding their consideration of donating their money. Based on their experience, we can modify our system and propose a new crowdfunding platform for helping educational crowdfunding campaigns.
Our future goal will extend the system to various charitable crowdfunding platforms to help charity crowdfunding can work efficiently.
Endorsed by
I'm Yi-Chieh's MS advisor. This study aims to solve an important problem in crowdfunding. It could really benefit both donors and fundraisers and thus foster the development of crowdfunding.
I am writing to endorse the campaign launched by Yi-Chieh and Chi-Hsien. Yi-Chieh and Chi-Hsien are working as my PhD students for the last two years. They are one of the most passionate and enthusiastic researchers I have ever met. They painstakingly worked to build a more efficient and more practical economic model for donors of the charitable crowdfunding campaigns. Now, they desperately in need of this funding to experimentally prove that there model can work better than the exiting systems. I donated to this project myself, I hope you will
Project Timeline
Apr 06, 2017
Project Launched
Jun 01, 2017
interview with school teachers
Jul 01, 2017
interview with real donors
Meet the Team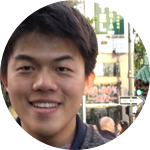 Yi-Chieh Lee
PhD student, Research Assistant
Affiliates
Department of Computer Science, University of Illinois at Urbana-Champaign
View Profile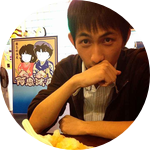 Chi-Hsien Yen
PhD Student, Research Assistant
Affiliates
Department of Computer Science, University of Illinois at Urbana-Champaign
View Profile
Team Bio
We are a research team focusing on crowdfunding issues. We focus on two research directions. We will evaluate many crowdfunding platforms and help creators improve their campaigns, and design a new system that could increase project success rate.. We are looking forward to applying our research finding in the real world to actually help people. Please refer our website:

http://crowdfund.cs.illinois.e...
Yi-Chieh Lee
I received a B.S. degree in computer science from National Tsing Hua University, Hsinchu, Taiwan, in 2011, and the M.S. degree in multimedia engineering from National Chiao-Tung University, Hsinchu, Taiwan in 2014. Now I'm continuing graduate studies (Ph.D.) under Professor Wai-Tat Fu in UIUC.

My research interest is human computer interaction (HCI). Particularly, I focus on the issues of crowdfunding and online collaboration. Our research team has recently designed a new crowdfunding system which can increase the success rate of crowdfunding platforms. Now we are going to apply our new system to education crowdfunding platforms. We hope our system can help children acquire the necessary resources they need.
My academic publications and CV
Chi-Hsien Yen
Hi, I am Eric Yen! I am currently a PhD student in the Human Computer Interaction group of Computer Science Department at University of Illinois at Urbana-Champaign. My advisor is Professor Wai-Tat Fu. My research interests broadly lie in the fields of human computer interaction (HCI), artificial intelligence, and cognitive science. Recently I am focusing on the research of the design of an intelligent visual analytics system.
---
Project Backers
24

Backers

100%

Funded

$2,700

Total Donations

$112.50

Average Donation