About This Project
As a result of the arrival of the chytrid fungus in Australia, corroboree frog populations declined so now only a handful of individuals remain in the wild. Since the fungus cannot be eradicated, the immunity of frogs needs to be increased to enable survival and produce self–sustaining populations. We will work with captive breeding programs to identify immune genes associated with disease resistance, so frogs can be selectively bred to increase survival.
Ask the Scientists
Join The Discussion
What is the context of this research?
With increasing globalisation, infectious diseases of wildlife are spreading between countries and, similarly to weeds and feral pests, they can have a huge impact on biodiversity. Environmental agencies need methods to protect wildlife from new pathogens to which they have not evolved resistance.
Chytridiomycosis, an emerging fungal disease, is the most devastating disease described in vertebrates. It affects at least 500 amphibians, and has caused declines and extinctions in the Americas and Australia. The fungus infects the epidermis which disrupts the functioning of amphibian skin leading to loss of electrolytes and cardiac arrest.

What is the significance of this project?
The fungus cannot be eradicated, but a sustainable solution involves improving host immunity. Some frog populations are recovering naturally, suggesting resistance can evolve. However many species are too reduced in population size, and will become extinct unless intervention can speed these adaptations. Few Corroboree frogs now remain in the wild. Thousands of frogs have been bred in captivity, but survival after release is low due to the fungus.
Understanding immunity to the fungus is a major challenge. Individuals and species differ in innate susceptibility, providing opportunity to identify genetic factors that influence immune defenses. These might then be manipulated to increase survival.
What are the goals of the project?
A previous experiment involved exposing captive corroboree frogs to the fungus and showed that some individuals were more resistant. The current goal is to do DNA sequencing of immune genes in these animals to work out why some frogs were able to fight the chytrid fungus. Future work will assess if these immune factors have important functions and can be used in captive breeding programs to selectively breed frogs that will have better survival after release.
This effect would be passed onto future generations and enable self-sustaining populations. Our results will be relevant not just to the 6 Australian species on the brink of extinction, but to hundreds of amphibians worldwide.

Budget
Frog immune genotypes will be characterised by next generation sequencing on immune and susceptible individuals. We have samples from a previous exposure experiment that are awaiting analysis by our funded post doc, Tiffany Kosch. Salary funds have been provided by James Cook University but further funds are needed to cover project costs for the genetic analysis of samples from corroboree frogs.
The next step that we require funding for is to start screening frogs currently in captive breeding programs to identify which may have these genetic resistance factors.
Endorsed by
Our effort to prevent the extinction of frogs in south-eastern Australia relies on the information generated by researchers such as this team, who actually first identified the frog chytrid fungus. This is vital work that underpins 'real world' conservation efforts. I strongly endorse this project!
This research is our best hope of saving the critically endangered Corroboree Frog from extinction. The scientists are world experts in the field of chytridiomycosis, the fatal fungal disease that is decimating frog populations world-wide. Therefore, funding this project is likely to contribute to solving the problem of amphibian declines due to chytridiomycosis.
Meet the Team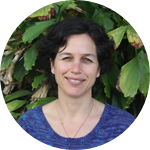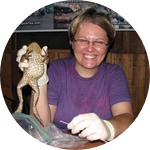 Tiffany A. Kosch
Doctor
Affiliates
James Cook University
View Profile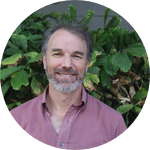 Lee Skerratt, One Health Research Group
Doctor
Affiliates
James Cook University
View Profile
Lee Berger
I studied veterinary science at the University of Melbourne (1993) and completed my PhD on frog disease at James Cook University (2002). My PhD involved the discovery of chytridiomycosis and I have continued working on this disease as a post doc and Senior Research Fellow at James Cook University. This research has led to improved understanding of the impacts of chytridiomycosis, its diagnosis and disinfection, and I am now focussed on improving survival rates of threatened frogs. After studying this issue for 20 years, I believe the approach in this project offers high potential.
In have published over 80 papers on frog diseases. For information on my research and national and international awards, see my research portfolio.
I work within the multidisciplinary One Health Research Group, which has a university home page and a more informal facebook page.
Tiffany A. Kosch
I studied biology at Bowling Green State University (2004) and received my PhD in interdisciplinary biology from East Carolina University (2012). The topic of my PhD dissertation was the detection and distribution of chytridiomycosis in Peruvian amphibians. I have continued to study chytridiomycosis while doing post-doctoral research in South Korea and Australia. Some of the topics I have investigated include: improving methods for Bd detection, influence of MHC genotype on resistance to chytridiomycosis, population genetics of the MHC in wild Panamanian tungara frogs, evolution of the chytrid pathogen in Korea, and evidence of horizontal gene transfer in the chytrid pathogen.
Lee Skerratt, One Health Research Group
I completed my veterinary degree (1994) and PhD (2001) at the University of Melbourne. I am currently a Senior Research Fellow and Team Leader of the One Health Research Group at James Cook University. The One Health Research Group uses multidisciplinary approaches to help identify emerging diseases and provide holistic solutions to mitigate their impact. Previously I was a Senior Lecturer within the School of Veterinary and Biomedical Sciences at JCU teaching parasitology and epidemiology. Before that I was a Research Associate at the National Wildlife Health Center, USA and the University of Wisconsin. My research interests are in the field of epidemiology and pathogenesis of infectious diseases of free-living animals. My research has spanned chytridiomycosis in frogs, scabies in wombats and viruses in Alaskan sea ducks. I currently have over 150 publications.

I work closely with end users to ensure my research will make a difference.
For more information on my papers and national and international awards see my research portfolio.
---
Project Backers
110

Backers

134%

Funded

$6,070

Total Donations

$54.68

Average Donation