About This Project
What if we could reimagine the typical office, and create an environment capable of improving our physical and mental health? Millions of people suffer elevated risk for heart disease and death because of prolonged daily sitting. A movement-oriented office design will be associated with increased non-repetative movement, with long-term cardiovascular and mental health improvements. A cheap, effective office design could bring these health benefits to millions.
Ask the Scientists
Join The Discussion
What is the context of this research?
I am at a high risk for heart disease. Partly this is due to family genetics. Mostly this is due to lifestyle. Like millions of others, I sit at a desk all day every day.
USA Today has warned that "sitting is the new smoking." Estimates suggest only 48% of adults reach the recommended levels of physical movement each day. Prolonged sitting is linked to metabolic changes in the body, termed inactive physiology. These body changes are linked to increased risk of death of all causes, even if people exercise frequently after sitting for hours. To summarize, the risk of death increases as time spent sitting increases.

Additionally, research found that standing still is not significantly better for your health than sitting still.
A better solution must be devised.
What is the significance of this project?
Physical inactivity is responsible for almost 10% of premature deaths, globally. Additionally, many chronic conditions such as heart disease, break and colon cancer, and type 2 diabetes are related to physical inactivity. And these rates are even higher for our children. More and more workdays, and school days, require long amounts of sitting.
My design template is taken from an environment where people stand and move while working: the kitchen. This will feature a centralized table, with countertops on the walls and clear paths for continued movement about the room. Resources will be deliberate spread throughout the room to facilitate the necessity of movement, resulting in increased daily steps, improved cardio elasticity, and better mental health.
What are the goals of the project?
For this pilot study, a single subject will be studied using Time-Series Analysis.
Pre- and post-intervention data will be collected on currently levels of physical activity, including: daily steps, time standing, heart rate, and cardiovascular elasticity. These data will be collected using health-tracking devices. Additionally, mental health information will collected each day using brief automated surveys.
Once all data is collected, the baseline trends will be compared to the experimental office-movement trends for differences.
We hypothesize experimental trends will demonstrate significantly higher levels of daily steps, time standing, and cardio elasticity, as well as lower levels of anxiety, depressive thought, and higher workplace satisfaction.
Budget
The central element is the table, which is the size of a desk and can be adjusted to any hight, critically important for proper ergonomics. The computer stand is for ergonomics, allowing the user to bring a screen to eye-level, even while standing at the desk. Withings Body Cardio scale is a, innovative instrument using industry-standard techniques to capture daily data on weight, body fat and water percentages, in addition to muscle and bone mass. Most importantly for this project, the scale tracks key heart health metrics, such as Standing Heart Rate, with indicators of high blood pressure, arterial elasticity, and general cardiovascular health. A physical activity tracker, such a Fitbit or Smart Watch, will be used to capture heart rate throughout the day, as well as daily time spent standing, moving, and steps taken.
Endorsed by
Every since I became a colleague of Dr. Gleason back in 2014, I've been keenly interested in combating sitting disease, and have converted my office as much as I can to be as active as possible. I've also been giving presentations on this topic since arriving at LLU. Seeing his proposal is exciting because it will give us a chance to learn even more ways to combat sitting disease so I fully endorse this project and can't wait to see what his findings are.
I first met Dr. Gleason when he was working toward his PhD in Psychology. Since that t ime we have developed a great relationship which has included research on different issues relating to adolescent risk behaviors and mental health issues. He is a dedicated scholar and a very practical thinker. Dr. Gleason is admired by his peers as a researcher and practitioner in public health programs. I completely endorse this project and am confident that it will yield very useful and practical findings.
I am excited for this research study. With an epidemic of obesity and other chronic diseases plaguing our country, we are really in need of innovative strategies and research addressing risk factors that promote poor health. Dr. Gleason is an excellent researcher with a strong foundation for health promotion and highly support his research study.
This is a very interesting study, and Dr. Gleason will do an amazing job with it.
Changing the work environment to decrease sedentary time has been a passion of mine for several years. I'm excited to see increased interest in this issue and what tangible changes may come out of this project!
Meet the Team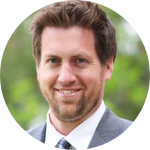 Peter Gleason, PhD
Assistant Professor of Health and Social Behavior
Affiliates
Loma Linda University School of Public Health
View Profile
Peter Gleason, PhD
I am originally from New England, where I completed my undergraduate training at Atlantic Union College in South Lancaster, MA., where I completed his studies of psychology and philosophy in 2003. More recently, I has be awarded his PhD in Clinical Psychology in 2011. I have distinguished myself through years of clinical work in a variety of settings, including substance abuse hospitals, non-public special education schools, the LLU Children's Hospital, neuropsychological assessment clinics, and others. My research interests include high-risk behaviors, adolescent populations, adverse childhood experiences, addictive behaviors, learning disabilities, educational technologies and leadership.
I has several accomplishments from the 2015-16 year. First, as recently appointed Faculty Liaison for Digital Education, I have taken on the challenge of building a faculty development curriculum for distance educators. Second, I was honored to receive the LLU Faculty Development Showcase Lily Award Scholarship, with an invitation to present my innovative efforts in education at the February 2016 Lily Conference on Higher Education in Long Beach, CA. A final achievement, and perhaps most meaningful, was my selection by students to win the William Dysinger Excellence in Teaching Award for 2016.
---
Project Backers
2

Backers

4%

Funded

$45

Total Donations

$22.50

Average Donation