About This Project
Urban food and yard wastes can contribute in multiple ways to greenhouse gas production and water pollution. But they can instead be transformed into resources through efficient neighborhood-scale composting. I will test and demonstrate the use of a novel small-scale aerated composting system for rapid composting coupled with bicycle-powered collection of neighborhood yard and food wastes. I aim to make it simple and fine-tuned enough to replicate in many locations.
Ask the Scientists
Join The Discussion
What is the context of this research?
Cities are concentrated areas of human activities, including production of garbage and waste. Yet, cities have the potential for high efficiencies in transportation and recycling, which have significant implications for urban sustainability. Composting food and yard waste can reduce greenhouse gas emissions and lessen water pollution burdens, but composting is challenging in urban environments.

Composting is both art and science, requiring somewhat careful attention to inputs, mixing, aeration, and odor control. It typically takes 6 to 12 months to achieve finished compost. All told, many people love the idea of composting but don't feel they have the time, energy, knowledge, or space to successfully compost at home.

What is the significance of this project?
There is an untapped niche for decentralized, highly efficient composting in urban areas. I will show that a small, actively aerated composting system can handle the food and yard waste from several households on my street who have already volunteered for this project. Active aeration decreases composting times from 6 months or more to a matter of weeks, drastically increasing the amount of wastes we can compost.
This project is important because its results will show that the simple, effective composting system could be replicated in other locations. This would potentially allow whole neighborhoods to compost their food and yard wastes, decreasing our negative environmental impacts.

What are the goals of the project?
The first goal is to demonstrate year-round, highly efficient aerated urban composting. I will operate and test the system, collecting food and yard waste from neighbors using a bicycle and bicycle trailer. I will also insulate the system for cold weather.

The second goal is to investigate the use of urine in composting carbon rich yard waste and mulches, which lack sufficient nitrogen for rapid composting. Urination is the body's way of excreting excess nitrogen, so urine is a useful and free resource. I will perform experiments comparing composting time and temperatures achieved with and without urine added to yard waste alone (no food scraps in the mix).
Future work includes developing a business model so others could earn some cash through composting.
Budget
These budget items are strictly the equipment I'll need to do this research. The rest is a labor of love.

The aerated Microbin composting system is the foundation, the 96A Bicycle Trailer will be able to safely carry the payloads, and the temperature data loggers will be placed in various locations in compost piles to track temperature, which is the primary indicator of the speed and effectiveness of the composting process.
Endorsed by
I am really excited about this project. Ethan Bodnaruk has the experience and skills to do it well, and I hope you consider supporting him!
Meet the Team
Ethan Bodnaruk
After getting a M.S. in nuclear engineering and working in nuclear nonproliferation with the federal government, I discovered a love of the environment through composting. I read The Humanure Handbook - a book about the composting of human waste - and I was hooked.
Composting is a great symbol of the connectedness of all life and how the carbon, water, and nitrogen cycles are related to human health, pollution, environmental quality, and sustainability.
I was inspired by and fortunate to spend some time in Haiti with an organization called SOIL that works to provide low-cost composting toilet solutions to protect human health, build soil, and create economic opportunity.
I changed careers and got a graduate degree in Ecological Engineering ("sustainable ecosystem design that integrates humans with nature for the benefit of both") from the SUNY School of Environmental Science and Forestry in Syracuse, NY where I still live. Now I'm working as an engineer but am eager to pursue my own research interests on the side.

This research represents an exciting opportunity for me to pursue one of my major passions. Who knows, maybe there's a larger path ahead of me in research related to organic wastes...

I'm also a fierce believer that science and knowledge can and should be used for the betterment of humanity and the environment, and that science can be fun and widely accessible.

Thanks for supporting this research!
Additional Information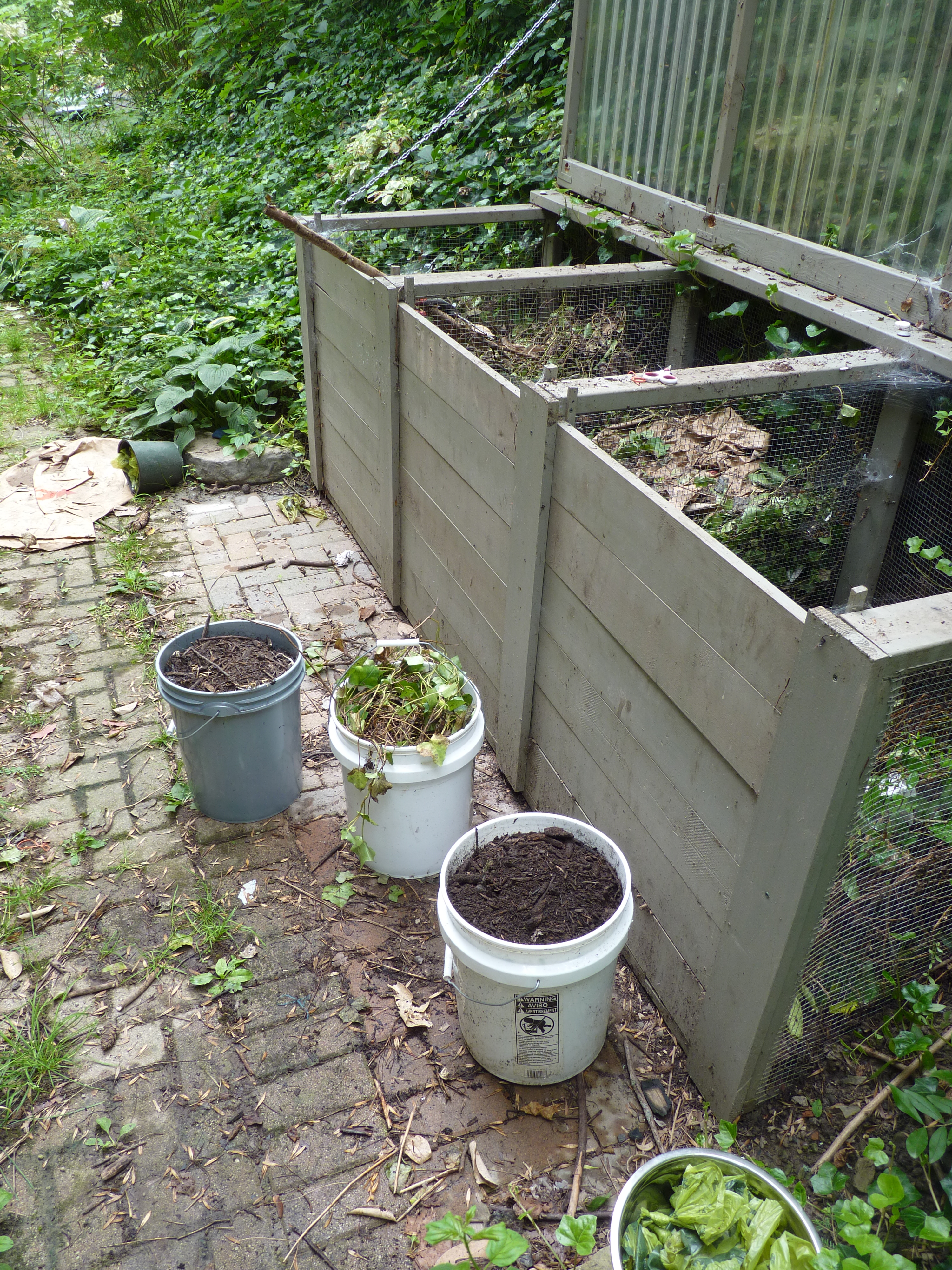 ---
Project Backers
70

Backers

117%

Funded

$2,883

Total Donations

$40.61

Average Donation