About This Project
One of the fundamental weaknesses in cancer treatment or any therapy based at the cellular level is entering the cell. Help us explore a novel method of targeted cell delivery using a mechanism used by clostridium to enter cells. We would like to run a study in which we use recombinant proteins from clostridium and test their effectivity in entering cells. We plan to use this drug delivery system to deliver a CRISPR/Cas9-based nanotherapeutic, already created by our team, into live cells.
Ask the Scientists
Join The Discussion
What is the context of this research?
We have created a nanotherapeutic that uses the CRISPR/Cas9 system with the hope of targeting and killing cancer cells, while leaving healthy cells unharmed. This therapy recognizes certain factors inside the cell and will only trigger in a target cell. However, the limitation is that we are still working on editing the nanotherapeutic so that it can enter the cell. We are building off the nanotherapeutic that we have already created. The purpose of this project and the funding is to design an appendage or alter the existing CRISPR/Cas9-based nanotherapeutic, so that it can enter cells. Once it can enter cells, this nanotherapeutic will be fully functional and will be able DNA based therapy that selectively targets and kills cells.
What is the significance of this project?
Each year, cancer causes 7.6 million premature deaths, while viruses cause hundreds of millions. Success of current treatments is sadly limited. Surgery is only effective until metastasis. Chemotherapy targets rapidly dividing cells so it kills bone marrow cells, immune system cells, and others. Targeted treatments interfere with specific cell receptors that can mutate, neutralizing the therapy; such therapies target protein biomarkers. One promising method is a nanotherapeutic that enters cells, using clostridium proteins, and interferes with DNA via CRISPR/Cas9 system because damaging DNA can induce cell death (the CRISPR/Cas9 portion is already created). We want to find a unique, reliable way to deliver the nanotherapeutic into cells.
What are the goals of the project?
We want to create a novel cell delivery system using specific nonpathogenic proteins from clostridium bacteria. The goal is to attach this cell delivery system with CRISPR/Cas9 based therapeutic, already developed by our team. Our goal is to use this system in order to significantly decrease the costs of precision therapies that only affect the target cells. Our unique delivery system coupled with the already designed CRISPR/Cas9 based nanotherapeutic can be easily and cheaply made using bacteria to create the different components and then later be assembled almost effortlessly into the finished product. Essentially, our goal is to produce a cheap, easily accessible cell targeting system, applicable to a wide range of diseases including cancer and viral diseases.
Budget
The majority of the funding will go to creating the Clostridium-based cell delivery system. We will use the funds to buy plasmids already containing genes for nonpathogenic Clostridium proteins and enzymes. We plan to edit the nonpathogenic Clostridium genes and combine with other genes to test the most efficient cell entry method. Much of the funding requested will be used to create this system (primers, plasmids, his purification kits, etc.). The rest of the funding will be used to test if the system works (protein gels, western blot antibodies, protein and DNA ladders, dyes, etc.).
Thank you for all your help in funding this project.
Endorsed by
This project is technically and scientifically solid. This project has merit to be a novel detector technology for not only cancer but also other applications as well.
I am very confidant in the team working on this project, I can vouch for their integrity. The science is sound and relevant, I am happy to endorse this project.
I have known Vardhaan for over a year. I am confident that his drive and passion will bring him and his team much success. I know him to be an exceptionally bright molecular biologist.
I am excited to see Vardhaan execute this well conceived and important project. Vardhaan has much to offer the field of biochemistry and molecular biology and his research will lead to future programs with great impact on specific cancers.
Vardhaan is an extraordinary young man. His passion, enthusiasm and commitment is unmatched. He and the team will solve this problem.
Vardhaan has incredible energy and a keen ability to stay up all night working on his projects with focus and passion. That's the kind of grit that underlies the success of novel attempts such as this. Backed by this spirit and the guidance of his incredible mentors, Johan and Eric, you've got a winning team.
Meet the Team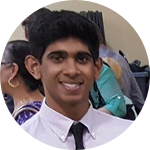 VSA
Lead Researcher
Affiliates
Senior at Archbishop Mitty High School; Intern at Stanford Biochemistry Department
View Profile
Eric J Espinosa, PhD
Chief Scientific Officer
Affiliates
Stanford University School of Medicine, Indiana University, Clontech Laboratories, Esper Therapeutics
View Profile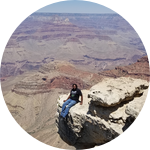 Team Bio
We are three passionate scientists with different backgrounds and training with a common goal of creating an effective therapy that overcomes the shortcomings of current treatments to some of the world's most deadly diseases.
VSA
I am a senior at Archbishop Mitty High School and an intern at Stanford Medical School's Biochemistry Department who is interested in creating a unique and efficient therapy to address cancer and viral diseases. I am also an avid DIY bio enthusiast.
Eric J Espinosa, PhD
I am an innovative, young scientist with nearly a dozen patents and peer-reviewed publications. I earned my PhD from the Biochemistry Department at Stanford University School of Medicine. Here, I became interested in how foreign proteins and molecules enter cells. Many bacteria have evolved mechanisms to enter cells. For this project, we will harness the ability of these cell-entering proteins and test if we can target foreign proteins to specifically enter cells.
Johan Sosa
-
---
Project Backers
61

Backers

105%

Funded

$4,900

Total Donations

$80.33

Average Donation