Ask the Scientists
Join The Discussion
What is the context of this research?
There are some available antivenoms in Colombia and Brazil. For instance, the Antilonomia serum produced by the Butantan Institute in Brazil was developed against toxins of L. obliqua. This species, along with L. achelous, are the two most widely known species. However, our research group has recognized 60 more species in South America, of which seven are known or strongly suspected to cause severe envenomation in humans. We have developed two preliminary monovalent sera in equines against L. casanarensis and L. orientoandensis and one polyvalent serum against these two species and L. orientocordillera as a starting point. Using cell-free system, we aim to produce the first synthetic antivenom against the venom of L. casanarensis from Colombia.
What is the significance of this project?
This research aims to address a pervasive public health problem in Colombia and other South American countries caused by the envenomation from Lonomia caterpillars. This venom affects the coagulation cascade, producing severe hemorrhages. Most cases of envenomation occurre in rural regions where access to and transportation of serum vials is challenging. Therefore, the production of a synthetic antivenom will reduce the need for cold chains during transportation and lower the likelihood of anaphylactic reactions. It will also increase the effectiveness and facilitate the production of antivenom. Our project will strengthen established international collaborations and increase technology transfer among laboratories, fostering open science initiatives.
What are the goals of the project?
The fundamental objectives of this research are twofold. First, we aim to develop a methodological framework to produce synthetic antivenoms against Lonomia in Colombia using a cell-free system. Second, we will produce a synthetic antivenom for Lonomia casanarensis, a species restricted to Colombia, without relying on traditional methods based on antibody production by equines. By doing so, we aim to increase the effectiveness and productivity of the serum. To this end, we will purify reactive antibodies and fragment them. Next, we will insert the fragments into a cell-free system along with supplements to evaluate their antigenic recognition.

Budget
We have obtained the serum and venom of Lonomia casanarensis as our initial samples. Therefore, the most of the budget will be used to develop affinity chromatographies. We already have access to equipment for Fab shotgun proteomics sequencing and a cell-free system. We are collaborating with other research institutions and laboratories, such as the CIDEIM research center in Cali, Colombia, and Pardee Lab in Toronto, Canada. A portion of the budget ($1200) will be allocated to enhance synthetic production.
Endorsed by
I am proud to support Francisco's work in developing a synthetic antivenom for these caterpillars. This innovative solution has the potential to save countless lives in Colombia and South America. By utilizing cutting-edge science and technology, this project will make a significant contribution to the fields of biomedicine and immunology. I have no doubt in recommending support for this breakthrough project, which will have a positive impact on communities throughout the region.
Project Timeline
Our project has six critical steps. The first one is the purification of reactive antibodies. Secondly, we will fragment the antibodies. Thirdly, we will purify these fragments. The fourth one involves shotgun-sequencing fragments. Then, we will insert and produce the fragments synthetically in the cell-free system. Finally, we will purify and test the antigen recognition of the synthetic fragments.
Apr 25, 2023
Project Launched
Jul 31, 2023
Purification of reactive antibodies
Sep 25, 2023
Fragmentation of antibodies
Nov 27, 2023
Purification of antibody fragments
Jan 15, 2024
Sequencing of antibody fragments
Meet the Team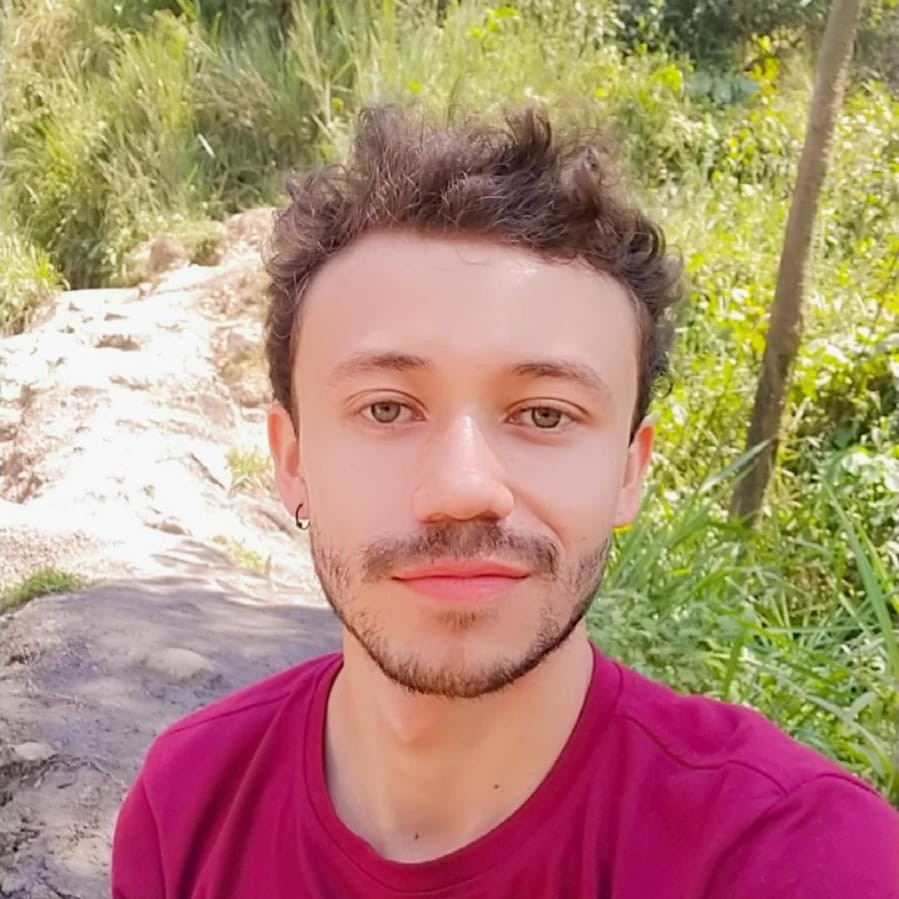 Francisco Bohorquez
MSc Student
Affiliates
Universidad de los Andes
View Profile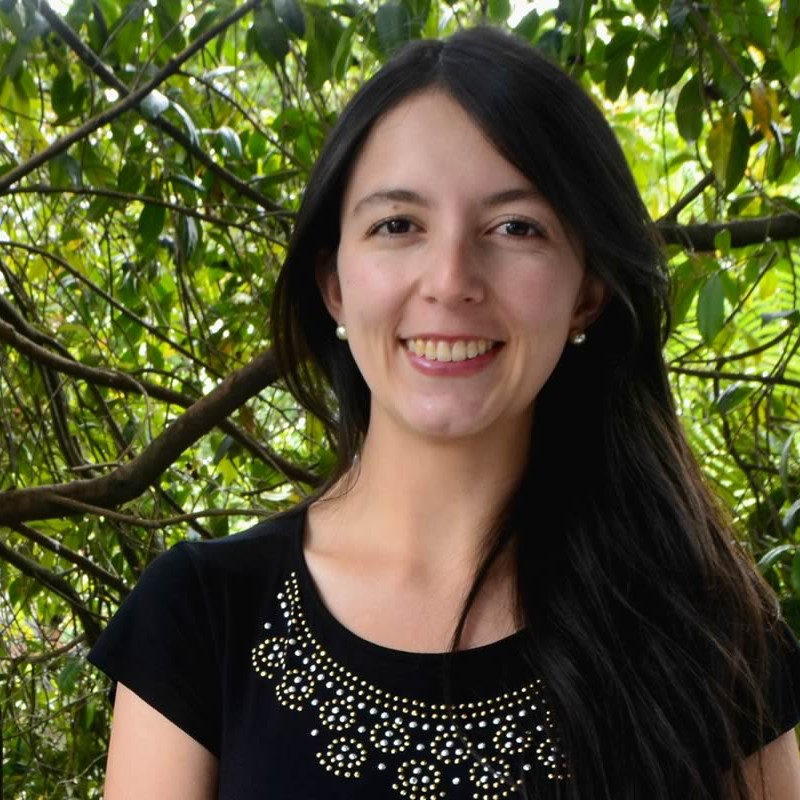 Diana Toro
Doctoral student
Affiliates
University of Los Andes
View Profile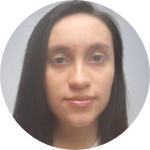 Lina Vanessa Lozano-Morales
Associate Researcher
Affiliates
University of the Andes
View Profile
Francisco Bohorquez
I earned an undergraduate Bachelor's degree in Microbiology and a minor in Neurosciences from The University of Los Andes. I have been a member of the CIMPAT group (Tropical Microbiology and Parasitology Research Center) since completing my undergraduate degree. My Bachelor's thesis attempted to develop an antivenom against Lonomia caterpillar venoms in Colombia. I produced two monovalent sera and one polyvalent serum, which I then compared in terms of their antibody quantity, specificity, and interaction with venom proteins.
Currently, I am pursuing a Master's degree in Biological Sciences at The University of Los Andes. My research continues the project I initiated during my Bachelor's degree, with the goal of developing a synthetic antivenom for a specific species of the Lonomia genus.
I am deeply passionate about this project because it has the potential to be the first step towards producing a synthetic antivenom against Lonomia caterpillar venom in Colombia, which would greatly benefit the people and enhance healthcare in my country and other South American countries.
Diana Toro
I am a biologist from Universidad Nacional de Colombia where I become passionate about insects. I received my master's degree in Biological Sciences at the Universidad de Los Andes thanks to a graduate teaching assistance scholarship. My master's degree work was focused on the morphological and biological characterization of species belonging to the venomous caterpillar genus Lonomia (Saturniidae) distributed in Colombia. Thanks to the great advance in the knowledge of these insects I was awarded as the first-place in conferences at the IV Colombian Symposium on Lepidopterology. Currently, I am a graduate teaching assistant and doctoral student in the CIMPAT (Tropical Microbiology and Parasitology Research Center) at the same university. My main interest is to study of ecological interactions of medically important insects. Now, my research analyzes the differences among the venom of different species of Lonomia from a proteomic approach.
Lina Vanessa Lozano-Morales
I'm a biologist from the National University of Colombia. During my undergrad, I worked on insect morphology through linear and geometrics morphometrics analysis to evaluate their population dynamics response to environmental stimuli. Recently, I finished my master's degree program in Biological Sciences at the University of the Andes under the tutoring of professor Camila González. We characterized the venom proteomic composition of two Lonomia species (L. casanarensis and L. orientoandensis), established their differences, and evaluated the immunoreactivity of an anti-Lonomia casanarensis immune serum against them. Currently, I'm a research assistant at Centro Internacional de Investigaciones Médicas (CIDEIM), analyzing transcriptomic data. I am highly passionate about biology, particularly about understanding biological phenomena through an evolutionary perspective, which we can apply through a deeper characterization and understanding of Lonomia genus toxicology, as proven by the recent work of professor González's team.
---
Project Backers
62

Backers

105%

Funded

$4,202

Total Donations

$67.77

Average Donation