About This Project
Environmental contaminants, such as DDT, have been monitored spatially and temporally in the Great Lakes region using bald eagle (Haliaeetus leucocephalus) blood plasma since 1961. Contemporary techniques using micro-extraction filters have simplified the monitoring process. This project aims to characterize the retention of contaminants over time by these extraction filters, to determine if extracted contaminants can be stored in this medium without analytical loss.
Ask the Scientists
Join The Discussion
What is the context of this research?
Many species, such as the bald eagle, are used to monitor contamination in the environment. Insight gained from biomonitoring has helped ban the use of many harmful chemicals. Modern lab techniques have simplified the process of extracting contaminants (analytes) from blood plasma using micro-extraction filters, which selectively retain environmental contaminants from a sample. After extracting contaminants from the plasma, we compare their concentrations spatially and temporally. We are striving to validate a new method that would allow for in-field extraction of contaminants using these filters. This method will further simplify biomonitoring of environmental contaminants using avian plasma and expedite our response to environmental contamination.
What is the significance of this project?
Wildlife is used for biomonitoring of environmental contaminants globally. Permits are required for international transport of biological material for domestic chemical analysis. These permits are often difficult to obtain and can hinder the research process. Determining the retention strength of these extraction filters will help to build the foundation of new methods of extraction and transport of contaminants. If contaminants are extracted from plasma samples at the site of collection, scientist conducting contaminant research can easily transport the analytes back to their labs for chemical analysis, eliminating the need for transport permits. This study will define the storage capabilities of these filters, which have yet to be explored.
What are the goals of the project?
The purpose of this project is to define the relationship between contaminant concentration in extraction filters and storage time. This information will allow us to make inferences on how long analyte-loaded filters can be stored without analytical loss. With this knowledge, we will develop a new in-field extraction method that will simplify biomonitoring of environmental contaminants. By accelerating the analysis process, we can improve our response to environmental concerns. We will subject analyte-loaded extraction filters to various storage-time intervals. After time intervals have expired, extraction filters will be removed from storage and chemically analyzed for contaminant concentrations. Variations in contaminant concentrations between treatments will be investigated.
Budget
All budgeted items are required for the collection, extraction and chemical analysis (using gas chromatography) of bald eagle plasma. The plasma samples used for this project will be collected from active bald eagle nests in Voyageurs National Park, in Minnesota. The contaminant data collected from this study will also be included as part of a larger bald eagle biomonitoring program in the Great Lakes region. The eagle monitoring program is currently funded for samples collected in Michigan. These data will widen the geographical range of study for the bald eagle monitoring program.
Endorsed by
Rachel is currently a master's student in the same lab in which I am a postdoc, under the mentorship of Dr. Bill Bowerman. This project is a critical step in being able to measure tissue concentrations of environmental contaminants in birds around the world for the purposes of monitoring avian populations without having the often hindering and potentially hazardous step of transporting biological samples across international borders for chemical analysis in our laboratory.
Meet the Team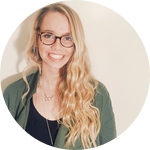 Rachel Eberius
Graduate Research Assistant
Affiliates
University of Maryland, College Park Department of Environmental Science and Technology
View Profile
Team Bio
Our team is a group of environmental toxicologists based at the University of Maryland, College Park. We use birds to monitor environmental contamination and its effects on population both domestically and internationally. Our main projects utilize bald eagles (Haliaeetus leucocephalus) in Michigan and cape vultures (Gyps coprotheres) in South Africa. The principle investigator, Dr. William Bowerman, has over 25 years of experience studying bald eagles.
Rachel Eberius
I am currently graduate student working with Dr. William Bowerman at the University of Maryland, College Park. Our research focuses on using bald eagles (Haliaeetus leucocephalus) as a biomonitor for wildlife in the Great Lakes region. The monitoring program has been in place since 1961. The bald eagle is an ideal biosentinel because of it's apex position in the aquatic food web and its year-around residence in the Great Lake region. I collect blood samples from eagle nestlings and extract environmental contaminants such as polychlorinated biphenyls and organochlorine pesticides from their plasma. The long term biomonitoring program allows for comparison of contaminant levels spatially and temporally across the region.
---
Project Backers
0

Backers

0%

Funded

$0

Total Donations

$0

Average Donation