About This Project
About 41% of women in Nigeria are informal entrepreneurs. There are still about 17 million women who are, unemployed and live in absolute poverty (http://blogs.worldbank.org/afr...). High rates of inequality against women make Nigeria one of the hardest countries to be a woman. In collaboration with the National Center for Women, we will conduct a series of experiments to analyze the effectiveness of three behavioral instruments for improving entrepreneurial performance in Abuja Nigeria.
Ask the Scientists
Join The Discussion
What is the context of this research?
The idea of applying behavioral economic insight to policy designed to support female entrepreneurship came from observing the success of programs like the Family Independence Initiative (FII) in the US (whose founder recently received the MacArthur genius award). Our study builds upon a similar implementation conducted in Medellin, Colombia, by our faculty adviser (Prof. Alessandra Cassar, USF). Our goal will be to study three specific behavioral instruments that could lead to an increase in female economic entrepreneurship in Nigeria: goal setting, group support and small financial incentives for goal achievement. We will combine instruments with other treatment factors such as financial inclusion and financial education in the context of creating female empowerment in Nigeria.
What is the significance of this project?
Female entrepreneurship empowerment is important because it helps to mitigate poverty in Nigeria. Finding programs and policies that support women entrepreneurship has the potential of increasing female agency, self-confidence, and skills, with effects that could ripple through their social network. In Nigeria, like in many other countries, women often face unfavorable conditions and have limited options to access financial tools to improve their economic well-being. Compounding to these problems is a generalized weakness of property rights as well as social factors, like gender biases. The results of our experiment would provide policymakers and practitioners in the field of development with tested policies and programs to improve women entrepreneurship in Nigeria.
What are the goals of the project?
The goal of this project is to test, through a series of experiments, the effectiveness of three simple and inexpensive ways to improve and support female entrepreneurship: goal setting, prize incentives, and group support. We model our approach on the Oakland-based Family Independence Initiative (FII), a program designed to help people help themselves to overcome poverty. A preliminary successful replication was conducted among micro-entrepreneurs in Medellin, Colombia (https://goo.gl/3ZypvR). We would like to extend that initial work and test whether a similar approach could be successful within the Nigerian socioeconomic environment. This is centered around a bottom up approach that recognizes that people know what is best for them.
Budget
Funding is requested to cover the experimental sessions. In particular we will need to hire an enumerator (field coordinator) to help run the sessions, cover the cost of materials (photocopy of survey instruments, pencils, scanning, etc.) and remunerate subjects for their participation in the experimental sessions. The majority of the funds will be given to the participants of the study as experimental incentives. This project will be conducted in collaboration with the National Center for Women Development in Abuja Nigeria.
Endorsed by
This is an extremely promising project that will test the use of behavioral instruments to support women in achieving their goals. It is based on a remarkably inexpensive approach that has great potential for successful replication in a developing country context. The two graduate students are well qualified and prepared to carry the experiment out successfully: they have the skills, the knowledge, the contacts, the support of the local organization in Nigeria and a tremendous amount of excitement and determination.
Project Timeline
Apr 25, 2017
Project Launched
May 28, 2017
Travel to Nigeria 
Jun 08, 2017
Begin pilot experiment 
Jun 12, 2017
Run experiments
Jun 13, 2017
Continuation of experiment 
Meet the Team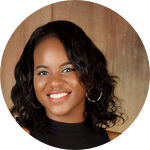 Nneoma Stephanie Nwobilor
Graduate Student
Affiliates
University of San Francisco, Masters of International and Development Economics
View Profile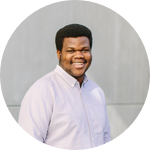 Imuetinyan Aiguwurhuo
Graduate Student
Affiliates
University of San Francisco, Masters in International and Development Economics
View Profile
Nneoma Stephanie Nwobilor
In my Undergraduate Career, I majored in economics at the University of Wisconsin-Superior where I also conducted research on topics which ranged from Economic Development and the environment (the resulting paper focused on the effects of the environment on different economies using the Environmental Kuznets curve). I also carried out research work which focused on the effect of natural resources using Nigeria as case study ("The Advantages and Disadvantages of the Presence of Natural Resources in Nigeria").
I continued to further my passion for economic development by enrolling in the Master in International and Development Economics at the University of San Francisco. I am currently working on a paper (for a Natural Resource Development class) titled The Effects of Pollution on Pregnant Women - A Case Study of Nigeria. For this project I have acquired extensive knowledge on how to carry out original research using secondary data.
These initial research experiences have allowed me to acquire knowledge and skills in econometrics, experimental economics, development microeconomics, natural resource development economic policies etc. which makes me and my team a really good fit to take on the project we are proposing.
My goals and aspirations are to help developing countries in achieving economic growth and stability not only for the benefit of the socioeconomic elites, but for everyone in the country. Focusing on women is very important for development in Nigeria because women have still little empowerment. Being able to impact positive changes in women's lives will be a first step for me to start applying all the concepts I have been learning through my education. I firmly believe that economic development can only be achieved when every individual is carried along, through a grassroots approach.
Imuetinyan Aiguwurhuo
I majored in economics at the Nigerian Turkish Nile University. For my final thesis I wrote a paper on the impact of inflation on the economic growth of Nigeria (1981-2012). Throughout my undergraduate years I wrote various papers on the topic of economic development. Being from a developing country but studying in the United States has allowed me to observe first hand differences and similarities on how developed and developing countries institutions operate, knowledge that will serve me well in my future career as an economist. Currently I am working towards my Master's degree in International Development Economics at the University of San Francisco. My ultimate goal is to use the tools that I have been learning to contribute to devise policies to help developing countries, like mine, to come out of poverty.
I am interested in carrying out the current project because gender gaps are a major problem everywhere, but especially in developing countries like mine (Nigeria). Women across the world face extremely high levels of discrimination and abuse. They are often seen as unequipped for taking a full part in society and political and economic decision-making. I believe the process of empowering women in a society has the potential to boost economic growth and development. I am trained to carry out this research project by having studied econometrics, field research methods, experimental economics and development microeconomics.
Additional Information
The program is centered around a bottom up approach that recognizes that people know what is best for them and to help them achieve their goals might be sufficient to give them small behavioral nudges to overcome those internal barriers that prevent them from escaping poverty traps (e.g. low aspiration, social support network, and/or aversion to risk, impatience, motivation etc.). We would like to test this novel program with women in Abuja Nigeria, through the National Center for Women Development (NCWD), an organization that offers free vocational training services to women and has offered to host our study. In particular, we are going to measure the individual contributions to effectiveness of three behavioral instruments in order to provide policy makers and the government with a precise estimate of the effectiveness of each element of this novel method of intervention.
1. The first factor identified by the behavioral literature as a potentially successful tool for improving women achievement is based on the idea of goal setting: the selection of clearly defined and attainable goals to be achieved during the period of interest (e.g. creating a business plan, attending a course on financial management, participating in a business workshop organized by the National Center for Women Development, etc.).
2. The second factor is the introduction of a small prize incentive awarded to women who achieve their stated goal. Previous studies have reported a positive effect of incentivizing individual to induce positive behavioral changes (by inducing higher effort and higher performance).
3. The third factor is the creation of support groups that, through the sharing of knowledge and encouraging means, have the potential to support women achieve their entrepreneurial goals.
We have the opportunity to implement our experiment at the National Center for Women Development, an organization that aids in providing free vocational training to women (like hair dressing, tailoring, bead making, etc.).
---
Project Backers
22

Backers

100%

Funded

$2,954

Total Donations

$134.27

Average Donation