About This Project
Increased recreational activity can lead to disturbance of wildlife, like red deer, with environment (direct, indirect), welfare, and economic consequences. My research will quantify red deer responses to hillwalker activity by recording distribution, behaviour, and assessing population trends. I aim to collar deer to gain fine-scale information on individuals, support existing datasets, provide data unique to this region and species, and to inform conservation management decisions.
Ask the Scientists
Join The Discussion
What is the context of this research?
Red deer are a significant management issue in Scotland, influencing both landscape and biodiversity, with economic significance for income, jobs and tourism. Too many deer has the potential to negatively impact biodiversity via over-grazing, browsing and trampling, in addition to impacting crops and forestry and causing road accidents. Therefore, understanding the factors that influence the distribution, behaviour, and population of deer is an important area of research, particularly when these factors affect management activity. Furthermore, picking apart the effects of environmental factors, landscape features and human activity on deer can help resolve land use conflicts and increase our understanding of the impact of people on wildlife and the environment.

What is the significance of this project?
This research is critical on both local and global scales as human activity encroaches ever more into wildlife habitat, with implications across the trophic levels, particularly in delicate montane ecosystems.
The GPS collaring aspect of this project represents the only current of its kind in Scotland and has the potential to provide huge insights into individual behaviour to answer the specific research questions asked here, but also be applied more widely to effectively manage red deer populations across Scotland. By tracking individuals this way will we discover frequency of disturbance, extent and duration of response, and how habitat use is affected by human activity. Movement data will inform the scale of management efforts and requirements for potential protected areas.
What are the goals of the project?
The goals of this project are to quantify the effects of hillwalkers on red deer on a mountainous property in Scotland to inform management. This will be done by mapping distribution and herd demographics alongside hillwalker numbers, and proximity to the popular hillwalking path in the study site. Behavioural responses at the group level will be quantified by looking at vigilance in relation to hillwalker activity. GPS collars with built-in activity sensors will support support these goals by providing much need data on individuals. Finally, I will assess population trends using detailed the datasets from the study site and historic records from the study site and wider management area.
Budget
This project has already paid the major expenses for equipment, licenses and training in order to carry out immobilisations of red deer females, and has purchased new GPS collars with iridium communication and detailed activity recording. However, continued costs are being incurred with regard to drug usage - we are attempting to dart wild deer from the ground, this requires extreme patience and preparation to get close to deer, and even then is proving to be a hard task. Drugs are limited in that once they are mixed, they have a short expiry date, but if we do not mix them ahead of an opportunity, our chances of darting are even smaller. The perfect shot is very rare due to sensitivity of deer and the variable Scottish weather. This budget provides an additional 8 doses which will allow us to continue darting attempts.
Endorsed by
Understanding human-wildlife interactions are key to better management of wildlife and outdoor recreationists. Red deer are a critical component of upland and woodland environments, and culturally and economically important species. The results of detailed and fine-scale tracking of deer movement from this project will greatly improve our understanding of how deer utilise their landscape and respond to human disturbance. The results will enable evidence-based management of outdoor recreationists, and deer management.
This project builds upon a previous collaborative project between University of St Andrews and Durham University, where we used camera traps to study interaction between deer and hikers to inform conservation and management. One of our findings was that camera traps do not provide sufficiently detailed information on how deer react to presence of hillwalkers. This can only be obtained through placing GPS collars on deer. This project will address this shortcoming and I am looking forward to its exciting results!
Project Timeline
The 2022 collaring season will end 30th April 2022.
Collars will be deployed on deer for 50 weeks, with a proportion of location data transmitted via satellite as collected.
The final of 3 field seasons is May to October 2022, during which additional data on deer distribution, behaviour, and population will be collected as part of the continued program.
Results will be disseminated on an ongoing basis, with the final deadline for the PhD thesis being April 2024.
Mar 30, 2022
Project Launched
Apr 30, 2022
End of collaring attempts
Jun 01, 2022
2022 Calf tagging 
Jun 07, 2022
Start of 2022 summer data collection
Oct 05, 2022
End of 2022 summer data collection
Meet the Team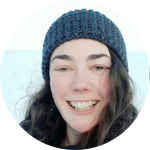 Eilidh Smith
PhD Student
Affiliates
Conservation Ecology Group (CEG), Durham University
View Profile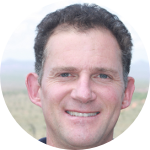 Neil Anderson
Dr
Affiliates
Royal (Dick) School of Veterinary Studies, University of Edinburgh, Roslin, UK
View Profile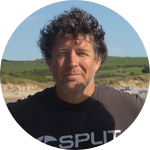 Philip Stephens
Professor
Affiliates
Conservation Ecology Group (CEG), Durham University
View Profile
Eilidh Smith
My research background has been focused on herbivore ecology and distribution. My MSc looked at the impact of artificial waterholes on vegetation in the Greater Kruger, South Africa and how this related to herbivore use of the waterholes.
In Canada I began working on deer, first as a field technician on the Ya Ha Tinda Longterm Elk Monitoring Project tracking calf survival and migration patterns, and then as a research assistant looking at how the behaviour and ecology of mule deer contribute to the spread of chronic wasting disease. Before starting my PhD I worked on a project studying reindeer behaviour in the Cairngorms, Scotland, using GPS collars and accelerometers.
This research neatly ties my academic interests in wildlife conservation and management, and personal interests in mountain activities and the outdoors in an exciting opportunity to contribute to effective landscape management in Scotland and reduce conflict between land users.
Neil Anderson
I am a Senior Lecturer at the University of Edinburgh where I am the Programme Director of the MVetSci Conservation Medicine and MSc One Health programmes. I qualified as a veterinarian in 1996 and completed a PhD in wildlife epidemiology from the Centre for Tropical Veterinary Medicine in 2009. I have field experience working with free-ranging wildlife populations in southern Africa and the UK.
My research focusses on wildlife health and the application of interdisciplinary One Health and Conservation Medicine approaches. I have a particular interest in disease transmission across the human-wildlife-livestock interface and I have specific expertise on the ecology and epidemiology of African trypanosomiasis. I also provide veterinary and scientific support for conservation projects including the South of Scotland Golden Eagle Project for which I am Chair of the Scientific Advisory Panel.
Philip Stephens
I use predictive population ecology to inform biodiversity conservation and wildlife management. In pursuit of a better science of predictive population ecology, my research is focused on four interacting themes. First, to make predictions, ecologists need a robust understanding of available data. Ecological data are noisy, however, demanding a careful treatment of uncertainty and cautious inference. I am interested in understanding uncertainty and its sources in ecological data, and in methods to make robust inferences from data. Second, baseline data often come from biodiversity monitoring, and I am interested in monitoring techniques and their interpretation. Third, there is no fundamental theory to guide predictions about how populations will respond to change – but there is a fundamental theory to make predictions about how individuals will respond to change: natural selection. By understanding how natural selection operates and influences individual strategies, we can strengthen the predictions we make about populations, whose fates are the sum of the fates of their constituent individuals. Fourth, populations do not exist in a vacuum, so I am also interested in species interactions – especially predator-prey interactions and their energetic underpinnings.
---
Project Backers
11

Backers

100%

Funded

$700

Total Donations

$63.64

Average Donation