About This Project
Millions of people in the U.S. are evicted from their homes each year and this causes major shifts in people's lives and their communities. People are evicted for a variety of reasons, and unresolved evictions ultimately result in homelessness. There has been little empirical study of who gets evicted and how evictions impact their health and quality of life. This study will shed light on the understudied problem of evictions and provide information on how to intervene.
Ask the Scientists
Join The Discussion
What is the context of this research?
Harvard sociologist Matthew Desmond wrote "eviction is perhaps the most understudied process affecting the lives of the urban poor" (p. 90; Desmond, 2012) and can negatively impact the lives of residents, their communities, and the country as a whole. However, there has been little study of the impact evictions have on mental health and quality of life. Also, it is not clear exactly what types of people are evicted, what kind of problems led to their evictions, and what happens to people after they are evicted. The U.S. has been trying to address homelessness for many years, and certainly a contributing factor to homelessness is evictions. So helping address evictions will help prevent homelessness.
What is the significance of this project?
Millions of individuals and families across the U.S. are evicted each year. Yet, there has been little empirical study of evictions and services to prevent evictions. Evictions can have serious consequences that extend beyond the obvious consequence of the need to find a new place to live. Evictions can affect a tenant's credit rating, and just like how a criminal record can impede one's ability to get a job, an eviction history can impede one's ability to find housing, creating a vicious cycle that can result in homelessness.

What are the goals of the project?
This study will examine the experiences of people in eviction courts and identify barriers and facilitators to their recovery. We will take a qualitative approach, relying on interviews with people in eviction courts. We will ask people about the causes of their evictions, their housing and mental health history, what they think has helped or harmed them, and how they plan to recover. Then we will analyze the interviews using rigorous qualitative methods and identify patterns and themes to shed insight about this prevalent problem, its causes, and possible solutions.
Budget
There are certain necessary budget items for the project.
1. Compensation for participants being interviewed. This will incentivize people to participate. We will pay participants $40 to do a 45-60 minute interview and we plan to interview 30 participants. These are likely low-income participants so they can benefit directly from the money.
2. Audio-recording devices will be needed to record interviews to fully capture all content instead of relying on hand-written notes.
3. For the 20 weeks of the project, we will need a research assistant at least 5 hours per week ($15/hour) to help with all aspects of the study.
4. Separate transcription services will be needed to transcribe the 30 interviews. This is a time-consuming intensive process that can be more efficiently done by a service rather than a research assistant. The anticipated cost is $50 per interview.
Endorsed by
I am really excited about this project. It will answer crucial questions bout eviction and how to prevent it.
This is an important and creative project -- recent studies have shown evictions affect many thousands of individuals and families each year. The experience undoubtedly leaves lasting financial and psychological scars, but exactly how it affects mental health is not well studied. This is a highly experienced team with years of work in academic and community settings, and with a very reasonable budget. I look forward to hearing about their insights and findings when completed.
Meet the Team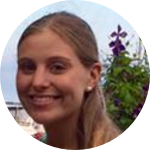 Natalie Jones
Research Associate
Affiliates
Yale University
View Profile
Sarah Berman
Research Intern
Affiliates
Yale University
View Profile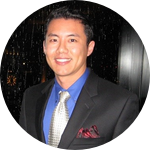 Jack Tsai
Assistant Professor of Psychiatry and Director of Division of Mental Health Services Research at the Yale School of Medicine
Affiliates
U.S. Department of Veterans Affairs
View Profile
Team Bio
Our group is involved in numerous, diverse projects all thematically related to understanding and providing services for disadvantaged populations, including those who are homeless and/or have severe mental illnesses. Much of our work is focused on the veteran population and can be characterized as health services research.
Natalie Jones
Natalie Jones received her B.A in Psychology from Sewanee University. Natalie has worked for Yale University for 3 years. Natalie did her research internship at the Yale Child Study center, and continued on to work at the National Center for PTSD, at the Veterans Affairs Hospital in West Haven Connecticut. Since then, Natalie has worked in the Tsai Lab and has gotten involved in hep c, eviction, and homelessness research.
Sarah Berman
Sarah Berman is a research intern in the Tsai Lab
Jack Tsai
Dr. Tsai has spent a decade studying homelessness and mental illness. He has conducted over 50 studies on homelessness, and currently serves as Chair of the Caucus on Homelessness for the American Public Health Association and Editor-in-Chief of the Journal of Social Distress and the Homeless. He is well-versed in both quantitative and qualitative research methods.
---
Project Backers
4

Backers

2%

Funded

$69

Total Donations

$17.25

Average Donation