About This Project
Recently, we have documented malaria parasites killing Common Loons, an iconic species of the northern wilderness experiencing steep population declines. Our previous studies over thirty years have showed Common Loons to be free of malaria parasite infection. The threat of this newly emerging disease, malaria, in Common Loons is unknown. Our team will study the extent and impact of malaria infection in loons over time, including the prevalence of disease and death.
Ask the Scientists
Join The Discussion
What is the context of this research?
Our ongoing studies of breeding Common Loons document dramatic declines, heightening concerns over the conservation of the species. Malaria parasite spillover into non-adapted, naïve avian hosts can cause disease and death and have devastating effects including population decline, endangerment, and extinction. Although Common Loons have historically been known to be free of malaria parasites, we have recently found a high incidence of malaria parasite infection and for the first time described malaria-induced death in the species including anemia, vascular damage, and parasite proliferation in the brain. However, the overall impact of malaria emergence in Common Loons is unknown, including the extent of malaria-induced disease and death over time.
What is the significance of this project?
Common Loons present us with a unique opportunity to study pathogen spillover and disease emergence as they are well-studied, large, and conspicuous birds which occupy freshwater ponds and lakes frequented by people. Approximately 100 dead birds are recovered and archived annually in the northeastern US, allowing for the collection of invaluable information on infection, disease, and death by necropsy and microscopy of tissues. This project will leverage a regional network of field and laboratory experts, combining both retrospective and prospective data from twenty years on live and dead loons to shed light on the role of malaria parasite infection in loon disease and mortality. Together, these data will immediately inform efforts aimed at conservation of this iconic species.
What are the goals of the project?
We have already started to gather archival tissues including hundreds of preserved blood samples from live loons and tissues previously taken from necropsied loons. Throughout the breeding season of 2021, biologists, veterinary students, and pathologists will perform necropsy and microscopy on loons found dead to assess cause of death and look for signs of malaria infection. Simultaneously, blood samples will be taken during live loon capture and banding activities. All samples will undergo molecular-based screening for malaria infection during the fall of 2021. In spring of 2022, we will compile results to compare incidence of malaria infection over time in both live and dead loons and correlate that with necropsy findings and any evidence of malaria-associated disease or mortality.
Budget
This budget will cover laboratory costs, allowing us to complete molecular-based screening for malaria parasite infection in hundreds of Common Loons from archival and newly-collected tissues. In addition, donations will fund the complete necropsy and microscopic analyses of 100 loons found dead and recovered during the summer breeding season of 2021, allowing us to look for signs of malaria-induced disease and death in the species.
Endorsed by
This is a very exciting project that is timely and important. Various human-induced activities are shifting the distributions of pathogens and parasites and this system of malaria parasites in loons is a great opportunity to catch this "spillover" in its early stages. This is a truly fantastic team of scientists with broad experiences across them that will ensure success for this work.
This is an important study that will help guide conservation of Common Loons and provide a better understanding of disease emergence in other species of wildlife. The researchers have assembled an impressive multidisciplinary team of experts and I look forward to following their progress.
Project Timeline
Our project will begin in the summer of 2021 and run for approximately one year. Necropsy and microscopy analysis will take place in the summer and fall of 2021. All samples from both live and dead birds will be collected, databased, and screened for malaria parasite infection in the lab by the winter of 2021. Two undergraduate, one graduate, and one veterinary student will be involved in the lab and necropsy methods. All samples from this study will be archived for future studies.
May 31, 2021
Project Launched
Aug 01, 2021
Collection, organization, and databasing of all archived samples
Nov 01, 2021
Necropsy and microscopy of Common Loons found dead and collected during 2021 breeding season
Jan 01, 2022
Molecular based screening of Common Loon samples for malaria parasite infection
Mar 01, 2022
Sequencing of DNA from positive infections for parasite identification
Meet the Team
Team Bio
We are a cross disciplinary team consisting of conservation biologists, loon biologists, wildlife veterinarians, wildlife pathologists, wildlife rehabilitators, and a molecular parasitologist all unified and fueled by our passion for loons. Through ongoing collaboration and the combination of our skill sets, we have been working to better understand the occurrence and impact of malaria parasite infection in Common Loons across their breeding range and over time.
Ellen Martinsen
Dr. Ellen Martinsen is a biologist with research interests in host-parasite ecology and evolution, wildlife disease, and conservation. She is an Adjunct Assistant Professor in the Department of Biology at UVM and a Research Associate at the Smithsonian Conservation Biology Institute's Center for Conservation Genomics. She has investigated the diversity and distribution of malaria parasites in various bird, mammal, and mosquito (vector) communities worldwide. Along the way she has discovered numerous new parasite species and host-parasite associations, endemic New World mammalian malaria parasites, and lots of host switching. Through broad collaboration and the integration of field, microscopy, and genetic methods, she has pursued the study of pathogen spillover into naive host taxa including collection animals at zoological parks, host species of conservation concern, and non-adapted wildlife species at northern latitudes.
Mark Pokras
Dr. Mark Pokras is a wildlife veterinarian who has been working on conservation projects in the US and abroad for nearly 50 years. He has worked extensively on lead poisoning in a variety of species (including people) and has led a study on environmental health threats to Common Loons for over 30 years, collaborating with a wide variety of agencies, NGOs and citizens groups across the US and Canada.
Associate Professor Emeritus
Wildlife Clinic & Center for Conservation Medicine
Cummings School of Veterinary Medicine
Tufts University
N. Grafton, MA USA 01536-1895
Lucas Savoy
Lucas Savoy is a Wildlife Research Biologist with a non-profit organization, Biodiversity Research Institute, based in Portland, Maine. He has been a staff biologist for over 20 years and conducts wildlife conservation oriented projects among a wide variety of waterbirds, including loons.
Inga Sidor
Dr. Inga Sidor is a veterinary pathologist who trained in wildlife medicine and has worked in the field of wildlife pathology for more than 20 years. She began her career in pathology working with common loons, and has a particular interest in aquatic species and ecosystems. Working at the NH Veterinary Diagnostic Laboratory, she enjoys the opportunity to work with researchers, state and federal wildlife agencies, non-profits, and veterinary professionals in investigations of the causes of mortality and other disease in diverse animals.
Eric Hanson
Eric Hanson is a conservation biologist with the Vermont Center for Ecostudies (VCE). Eric has coordinated the Vermont Loon Conservation Project since 1998, and prior to this set up the Minnesota Loon Monitoring Program and conducted banding and toxicology research on loons in the Midwest. The Vermont work focuses on management of nest sites, education of lake users, and making community science an integral part of loon conservation. VCE responds to all loons in distress and mortality cases, and the malaria research will be part of this effort.
John Cooley Jr.
John Cooley has been a field and research biologist for the Loon Preservation Committee (LPC) since 2005. He helps coordinate the protection and ongoing recovery of New Hampshire's breeding loon population, which involves monitoring, management, research, and education on several hundred lakes throughout the state. The impact of climate change on loons, including malaria and other climate-dependent pathogens, is a primary research focus for LPC.
Bren Lundborg
Bren Lundborg is an avian rehabilitator at the Center for Wild Bird Rehabilitation at the Vermont Institute of Natural Science (VINS), where he has worked since 2017. In addition to rehabilitation work, he is involved in a number of projects focusing mainly on the health and conservation of native Vermont birds, including studies on blood parasites and environmental factors such as climate change and toxins.
Additional Information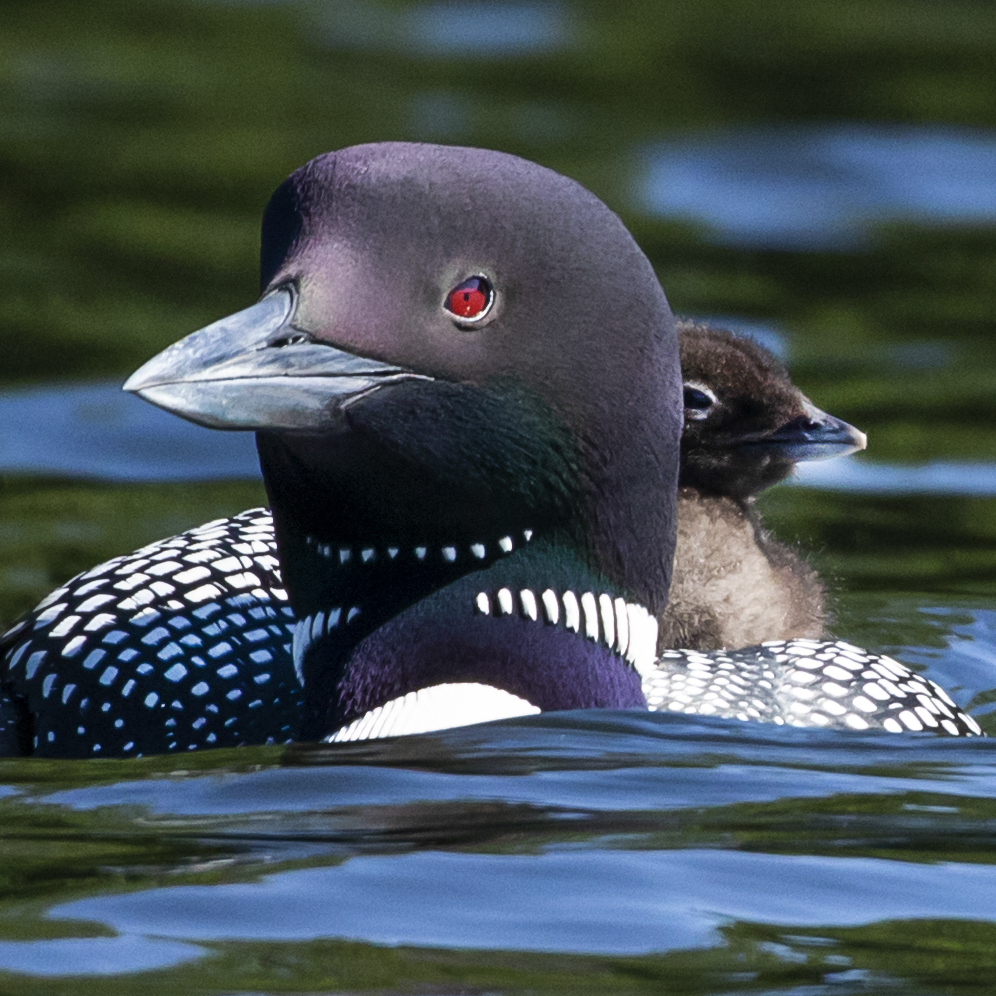 Common Loons are experiencing steep population declines across their range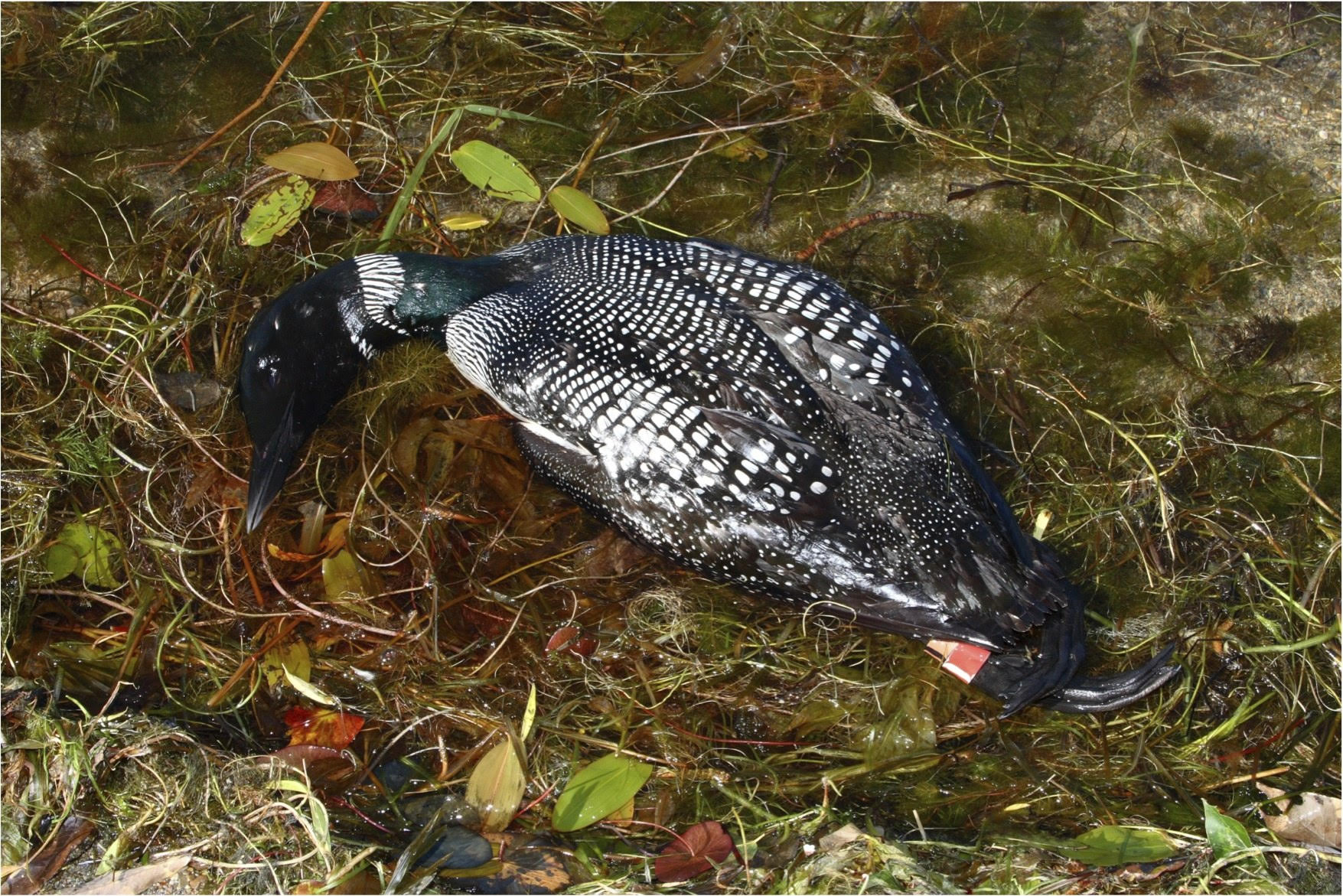 Over 100 Common Loons are found dead and retrieved in the northeastern US each summer. By necropsy we will examine birds for signs of malaria induced disease and death to better understand the extent and impact of newly emerged malaria in the species.
Through microscopy of tissues collected from necropsied loons, we have found malaria parasites throughout the entire body of dead Common Loons including those shown here in brain capillaries impeding blood flow.
---
Project Backers
73

Backers

102%

Funded

$7,482

Total Donations

$99.07

Average Donation