About This Project
All 5 sea turtle species in T&T are considered globally Threatened by the IUCN. Effective conservation of sea turtles requires understanding habitat use, identifying threats and monitoring population change. By engaging citizen scientists through the smartphone app TURT, recreational dive logs submitted via Google forms, and surveys of key stakeholders, we can gather photos of turtles and spatial data cost-effectively to inform the conservation of these species.
Ask the Scientists
Join The Discussion
What is the context of this research?
Sea turtles continue to face considerable human threats in offshore environments of T&T such as targeted poaching, accidental bycatch and pollution. Understanding sea turtle habitat use and their overlap with human activities in space and time is critical for effective turtle conservation efforts.
In-water studies of sea turtles are resource-intensive and costly, and logistically challenging to execute in Trinidad and Tobago (T&T) because of strong currents and low visibility.
Contributions of photos and spatial data from citizen scientists and the application of Photo-ID are proven methods that can provide a cost-effective alternative to gather a high volume of valuable information to inform the conservation and management of these threatened species.
What is the significance of this project?
One of the major constraints to sea turtle conservation and management in T&T is inadequate information on the location of critical foraging habitats. The national Sea Turtle Recovery Action Plan (STRAP) emphasizes the need to employ all means available to improve our understanding of the status and distribution of sea turtle foraging grounds.
We hope to address these gaps in knowledge by capitalising on the presence of stakeholders who frequent coastal habitats where sea turtles may be encountered.
The data gathered will inform management decisions such as identifying critical habitat for targeted conservation and management efforts, identifying significant threats that need to be addressed, and prioritizing research and monitoring efforts.
What are the goals of the project?
We aim to achieve increased participation in a citizen science programme for cost-effective long-term monitoring of sea turtles around T&T. The long-term goal is to improve our understanding of sea turtle habitat use and distribution around T&T and monitor change over time. We will identify critical habitats, estimate relative abundance and monitor trends in abundance. Identification of individual turtles via Photo-ID will allow us to examine movements and residency times. Spatial analysis of turtle hotspots will allow us to identify threats of concern at each location. We will document the effects and scale of threats such as fisheries interactions, pollution and vessel collision. The information gathered will be used to recommend targeted interventions to conserve these species.
Budget
The key to the success of this project is generating participation.
We have been offered a grant of 6000 Euros from SPAW-RAC which will be primarily used to engage the services of an advertising/marketing consultant to create a national awareness campaign to promote participation.
We are seeking additional funds to support the engagement of stakeholders and the implementation of the national awareness campaign to encourage participation in the programme.
An external solid-state drive will be purchased for data storage.
Funds will be used for travel costs and stipends for volunteers for in-person engagement and data management.
Tokens will be designed and produced to be distributed as rewards to incentivise participation.
We will utilise funds to support boat access to remote sites and conduct some preliminary habitat surveys to identify sites for future targetted in-water turtle surveys.
Endorsed by
I am really excited about this project! Sea turtles are so important, and there's so much more to learn about their populations, demographics, and natural history in general. The citizen science component of this project is wonderful - it will certainly help to build a base of support for sea turtle conservation and marine science in general. Kudos! Great project!
I'm delighted to endorse this excellent project with Michelle and her team. As one of the developers of the TURT mobile app, I'm excited to see another country engage their dive and tourism industry in a unique way to collect important information regarding sea turtles in-water through photo-ID. This kind of information can lead us to understand home ranges of turtles, as well as residence times in MPAs, and individual turtle behaviors in responses to factors, such as boat traffic, food availability, and dive tourism. Great success to you!
This project is critical for answering key questions about sea-turtle populations in Trinidad and Tobago, and there are no two people better to lead this than Michelle and Ryan. Looking forward to seeing the new information this project illuminates.
Michelle is a former PhD student of mine. Her citizen science project is a cost effective way to collect information on the location of critical sea turtle foraging habitats around Trinidad & Tobago, thereby allowing the threats to those areas to be identified and mitigated. I really like the approach being taken to ensure effective public participation. Aside from the project's obvious significance to endangered sea turtles, useful lessons will be learned on how to fully engage citizenry in conservation efforts.
Project Timeline
Development of the awareness campaign will begin in November 2022, and will be implemented starting in January 2023, alongside direct stakeholder engagement. Data collection and analysis will begin in January 2023 and continue indefinitely. We plan to present preliminary results to policy makers in September 2023 and submit our findings for publication in December 2023.
Jul 05, 2022
Project Launched
Nov 01, 2022
Start development of the promotion awareness campaign
Jan 02, 2023
Implementation of the awareness campaign
Jan 09, 2023
Begin data collection and analysis
Jan 09, 2023
Begin stakeholder engagement
Meet the Team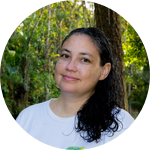 Michelle Cazabon-Mannette
Director, SpeSeas; Technical Advisor, Save Our Sea turtles (SOS) Tobago
Affiliates
SpeSeas; Save Our Sea turtles (SOS) Tobago
View Profile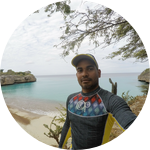 Team Bio
We are Trinbagonian scientists, conservationists, and communicators who wish to make positive changes to the way the ocean is used and managed in our country, our region and our world. We use research on marine ecosystems to inform the development and implementation of marine-conservation measures. We cultivate ocean literacy and environmental stewardship through education and empowerment. We advocate for inclusive integrated management and governance of marine ecosystems.
Michelle Cazabon-Mannette
I am a Marine Biologist with a PhD from the University of the West Indies, St. Augustine (Trinidad), and am the leading local expert on sea turtle biology and conservation in Trinidad and Tobago. I have received training in sea turtle biology and conservation techniques from the Bermuda Turtle Project and the Barbados Sea Turtle Project. I conducted the first-ever study of foraging sea turtles in Trinidad and Tobago for my PhD thesis "Ecology and use of nearshore foraging sea turtle populations around Tobago, with an emphasis on hawksbills". This study generated important information about the distribution of sea turtles around Tobago, their exploitation in a local fishery, their economic value to tourists and their genetic links to regional nesting beaches. I provide technical advice to Save Our Sea turtles (SOS) Tobago and am a Director of the NGO SpeSeas. I provide training for government agencies and NGOs on sea turtle biology and sampling techniques, and contribute to the activities of T&T's National Sea Turtle Task Force as an alternate representative for SOS.
Ryan Mannette
I am a Marine Scientist and GIS Specialist with over 20 years of experience in the application of GIS in a variety of disciplines including Ecological Modelling, Environmental Management and Species Distribution. I obtained a MSc Degree in Integrated Coastal and Ocean Management from the University of Trinidad and Tobago and investigated the use of sonar technology for the detection and monitoring of sea turtles for my MSc thesis. I have worked closely with Dr Cazabon-Mannette throughout her career and have gained practical experience and training in the application of various sea turtle monitoring and conservation techniques for both in-water and nesting turtles.
Additional Information
More details about the project here
---
Project Backers
29

Backers

100%

Funded

$4,600

Total Donations

$158.62

Average Donation