About This Project
The Leuser Ecosystem has been extensively damaged by human extractive industries such as oil palm and agroforestry, yet retains vital conservation value. We will use camera traps to quantify species richness and densities of animals at our site, including critically endangered Sumatran tigers, elephants, orangutans, and sun bears. These data will provide much needed insight into the effects of human disturbance and inform conservation strategies.
Ask the Scientists
Join The Discussion
What is the context of this research?
Identifying the species present at a site serves a number of purposes including evaluating biodiversity, comparison between sites, refining distribution / occupancy maps for individual species, and evaluating the impact of human activities on the ecosystem as a whole.

Understanding the presence and distribution of species is critical for planning and evaluating conservation strategies and habitat management. However, many species in jungle habitats are extremely difficult to encounter using traditional survey methods, due to their fear of humans, rarity, and / or nocturnal / crepuscular activity patterns. Camera traps overcome these limitations working 24 hours a day for months at a time, capturing photographic bursts of animals that pass in front of the trap's passive infrared sensor.

What is the significance of this project?
Sikundur has been heavily degraded by logging, agriculture, and poaching. Currently, the entire ecosystem is under threat of destruction due to the proposed Aceh spatial plan.

Despite these problems, the site is home to orangutans, monitored by SOCP staff since 2013, as well as siamangs, gibbons, and monkeys. Our pilot camera trap study captured a number of additional endangered endemic species, including Sumatran elephants, clouded leopards, and sun bears. Furthermore, footprints indicate the presence of tigers.

Given the extensive forest degradation throughout Sumatra, this study offers a unique opportunity to evaluate how these populations are affected by habitat loss and degradation, and, in light of the Aceh Spatial Plan, an opportunity to guide management of this spectacular habitat.
What are the goals of the project?
One year of paired camera trap photos will be collected at 16 Locations, set up in a 4x4 grid (600m apart) in order to:

1. Create an inventory of mammal and avian species present at Sikundur, which will be used to extrapolate an index of species richness per Tobler et al., 2008.

2. Produce density estimates for the following species, using non-parametric capture-recapture methods:

Felids
a) Sumatran Tiger
b) Sunda Clouded Leopard
c) Other felid species

Elephantidae
d) Sumatran Elephant

Primates
e) Sumatran Orangutan
f) Sumatran White-handed Gibbon
g) Siamang
h) Thomas' Langur
i) Southern Pig-Tailed Macaque
j) Long-Tailed Macaque

Other Species
k) mammals
l) reptiles
m) birds

Our photo data will be published online, and we will enlist the general public to help with identifying animals.

Budget
The amazing animals of the Leuser Ecosystem are exceptionally difficult to study in their jungle habitats, and it's only by using these very-specialized trail cameras we can get an incredible insight into their lives.

The Bushnell cameras we've chosen are relatively inexpensive for this kind of equipment, yet are reliable and lightweight, important considerations for working in the jungle!

In addition to the units themselves we need memory cards and batteries to make them work! One 16Gb memory card can hold over 1000 photos and the 8 x Rechargeable AA batteries will power the camera for over a month under moderate usage conditions. We need spares of in order to charge the batteries / cards over periodically and in case of failure.

Finally, we also need locks for the cameras to prevent their theft by poachers, monkeys or elephants.

After completing this study our intention is to use all the equipment to study the animals at SOCP's 2 other field stations: Batang Toru and Suaq Balimbing.
Meet the Team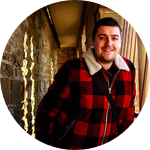 John Abernethy
Dr
Affiliates
Liverpool John Moores University
View Profile
Team Bio
James Askew (
@jinborneo
) is a Ph.D. candidate in Evolutionary Biology at USC studying the orangutan long call and its role in social and reproductive relationships. He's currently completing 2-years of field research at multiple sites in Sumatra and Borneo and is writing an
expedition blog
for Scientific American about the experience.
John Abernethy (
@JohnAbernethy1
) is a Ph.D. Student at LJMU studying the influence of forest structure on orangutan densities, behaviors and locomotion in Sumatra. He has extensive field experience having studied caimans in Peru, conservation initiatives in Kenya, and lesser horseshoe bats in South-West England.
Matt Nowak (
@NowakMg
) has several years experience studying wild gibbons, siamangs and orangutans, along with forest productivity in the rugged terrain of Batang Toru, North Sumatra. As SOCP's Director of Biodiversity Monitoring he supervises research on wild orangutans at 3 research stations, large scale biodiversity surveys of the region.
James Askew
James Askew is a Ph.D. Candidate in Integrative and Evolutionary Biology at the University of Southern California: Jane Goodall Research Center. His advisors are Drs. Craig Stanford and Roberto Delgado. His research is focused on orangutan behavior, specifically the "long call" and its role in social and reproductive relationships. Currently he is running a 2-year comparative study of three different populations at sites in Borneo and Sumatra.

James discovered an interest in apes after visiting the mountain gorillas of Rwanda while backpacking in Africa. As a result, for his MSc he studied orangutan vocal communication for his thesis and fell in love with Indonesia.

When not in the field, James lives in Hollywood. He enjoys reading, filmmaking and playing/watching soccer (especially the mighty Arsenal).

His research wouldn't be possible without funding from USC Dornsife College of Letters, Arts, and Sciences Research Enhancement Fellowship, the Foster Endowment, IdeaWild and Sigma Xi.

Follow him on twitter and read his Scientific American Blog below.
Additional Information
Donations, no matter how big or small, are incredible, and we are so grateful to all of our sponsors!Access to Photos:
After a 3 month priority period we will make all photographs available for viewing for all donors who pledge over
$10.We are also offering the chance to Sponsor a camera(s):
Donate
$200
and
one camera
will be "yours." Donate
$350
and you can "get" a
pair of cameras
. In return for your generous donation: we'll provide you with a private link for all photos taken in the first 3 months of the project, all of which will feature your name (or that of a loved one) on the info bar at the bottom.
If we have already exceeded our goal of funding 16 pairs of cameras, then any donations at the $200 or $350 level will be used to purchase and deploy additional units.
Note: We reserve the right to utilize any and all photographs for scientific publication or promotion of SOCP; however, each donor will be credited and informed on these occasions!
Pilot Study Photos:
Our pilot study utilized only 100 trap nights, but already encountered a number of key endemic and endangered species, including:
Sumatran Elephants:


Sunda Clouded Leopard



Leopard Cat:



Sun Bear:

Thomas' Langur:

Southern Pig-Tailed Macaque:



Argus Pheasant:



Camera Trap Units:
We will use Bushnell Trophy Cams, since they're compact, relatively inexpensive, and have a long battery life. They will be attached to trees using python locks in matched pairs (for felid density estimates) at a height of around 50cm.

Camera Trap Locations:

The Future:
After completing this study our intention is to use all the equipment to study the animals at SOCP's 2 other field stations:
Batang Toru
and
Suaq Balimbing
.
For more Information about the Sumatran Orangutan Conservation Programme and our field site:
Sumatran Orangutan Conservation Programme Sumatran Orangutan Conservation Programme: Sikundur Research Station
---
Project Backers
33

Backers

101%

Funded

$6,061

Total Donations

$183.67

Average Donation