About This Project
Duchenne muscular dystrophy (DMD) is a fatal childhood genetic disorder with no cure. It is caused by the body-wide absence of a muscle protein called dystrophin. Besides severe muscle wasting; the loss of dystrophin in the brain is linked to intellectual disability and psychiatric syndromes. How? What does dystrophin do in the brain? We will investigate to help develop whole body treatments and improve the quality of life for those living with DMD.
Ask the Scientists
Join The Discussion
What is the context of this research?
DMD is a muscle disorder, but intelligence of individuals with the disease is lower than the general population. Intellectual disability, epilepsy, autism and attention deficit hyperactivity disorder are also common. Mounting evidence links these symptoms to the loss of dystrophin in the brain; yet brain involvement in DMD has been ignored.

The function of dystrophin in the brain and how its absence can cause learning and behavioural problems is not understood. We have found a clue. Our preliminary data indicates dystrophin is involved in cell growth. Alterations in this process are associated with psychiatric disorders prevalent in DMD such as autism.
We aim to determine whether the loss of brain dystrophin affects cellular growth. If so, this could help develop new therapies.
What is the significance of this project?
To achieve the best possible quality of life, we need to treat every element of Duchenne not just the muscle. The lack of understanding of how dystrophin functions in the brain is a major roadblock to the development of effective whole body treatments. There is an urgent need for fundamental research in this area.
Research has improved the standard of care and extended the lifespan for those living with DMD. There are now experimental drugs that can restore dystrophin in muscle. It is time to start thinking beyond the muscle towards whole body treatments. Our timely project will jump start a neglected area of Duchenne research to identify potential new drug targets and therapeutic strategies.
What are the goals of the project?
The goal is to determine the effect of the loss of brain dystrophin on cellular growth.
Unlike muscle, the brain produces several different types of dystrophin. The most common type found in the brain is called Dp71. Dp71 is also the predominant type of dystrophin found in skin cells (fibroblasts). As fibroblasts are more accessible than brain cells we can use them to study the basic functions of Dp71.
We will use fibroblasts obtained from DMD patients who have a loss of Dp71 and cognitive and/or behavioral symptoms. We will screen these cells alongside controls for alterations in cell growth. The data will feed a larger study looking at the function of Dp71 in neuronal models and help to reduce the number of animals used in future research.
Budget
This is a small MPhil project that will feed a larger collaborative research programme investigating brain involvement in Duchenne.
Dr Anthony's laboratory at the University of Northampton will provide the necessary facilities, equipment and general laboratory consumables. Funds received will be used for project specific items only.
Funding is requested for reagents to grow the cells (namely growth media and additives specific to the cell type), a functional assay kit to monitor cell growth, primary antibodies for western blotting and primers for RT-PCR.
The items are the minimum required to achieve our goals. The more money raised, the bigger and better the research becomes! With additional funds the project could use more sophisticated techniques (e.g. confocal microscopy) and make further discoveries from different perspectives in other cell and animal models.
SCROLL ALL THE WAY DOWN to see what you will get for backing this project!
Endorsed by
This is a really exciting project to study dystrophin in the brain. I really look forward to seeing the results.
It's about time someone looked into this! It's a logical concept that will increase our understanding of DMD and potentially provide insight for treatment. Having worked with Dr Anthony, her passion for RNA-based therapeutics, and ability to inspire the next generation of Scientists is infectious. If anyone can crack this - Dr Anthony can!
Project Timeline
An expected outcome of this work is the basic premise to pursue a new therapeutic approach for DMD. We will share our results widely with all stakeholders and publish our findings in a high profile peer-reviewed open-access journal. It will take approximately six months to complete the essential experiments. The necessary equipment is up and running and the experimental procedures have already been optimised.
Sep 01, 2017
Project Launched
Oct 01, 2017
Project begins
Feb 28, 2018
Functional assays completed
Apr 01, 2018
Western blotting and RT-PCR analysis completed
May 31, 2018
Data consolidation completed
Meet the Team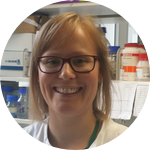 Karen Anthony
Doctor
Affiliates
University of Northampton, Faculty of Health and Society
View Profile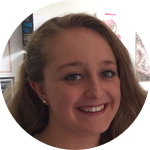 Amanda Louise Ash
Postgraduate research student
Affiliates
University of Northampton, Faculty of Health & Society
View Profile
Karen Anthony
My research group studies how RNA (that bit between DNA and protein) is involved in neurological disease. This knowledge can be used to help develop new drugs. I have worked on pre-clinical and clinical trials to develop RNA-based gene therapy approaches for types of dementia and neuromuscular disorders.
Working with Professor Francesco Muntoni at University College London, my focus for the last seven years has been on developing exon skipping as a therapeutic strategy for for Duchenne muscular dystrophy (DMD). This work led to the first FDA-approved drug for DMD (called eteplirsen, or exondys 51). Being one of the first to see evidence down the microscope that an experimental drug is working remains a defining and motivational moment for me.
I maintain strong collaborative links to The Dubowitz Neuromuscular Centre at University College London and The Maurice Wohl Clinical Neuroscience Institute at King's College London.
My full academic biography and publication record can be found on my institutional webpage: http://www.northampton.ac.uk/d... and on ResearchGate: https://www.researchgate.net/p...

Follow me on Twitter: @Weekademia
Amanda Louise Ash
I am a recent Human Bioscience graduate about to embark on an MPhil as a post graduate research student at the University of Northampton.
My interest and experience in Duchenne began when writing a research proposal for my undergraduate dissertation with Dr Karen Anthony. During that summer, I reached out to Professor Kate Bushby and took on an internship at the John Walton Muscular Dystrophy Research Centre in Newcastle. Here, working with Dr Andreas Roos, I investigated molecular mechanisms of muscular dystrophy using animal and cell models. I became competent in cell culture, immunocytochemistry and confocal & fluorescent microscopy, as well as enhancing my skills in western blotting.
Returning for my dissertation with Dr Anthony, I discovered that DMD patient derived fibroblasts grow differently to controls and generated evidence to suggest this may be due to the loss of the type of dystrophin found in the brain. I am excited to investigate this preliminary finding further, in hope to find a new possible therapeutic target.
Additional Information
Patient-derived fibroblasts have been obtained from the MRC Centre for Neuromuscular Diseases Biobank, London. Ethical approval for this work has been granted by the Faculty of Health and Society Research Ethics Committee at the University of Northampton.
This project will form the basis of an MPhil research degree. Amanda Ash is registered as a full time advanced postgraduate student for a minimum period of one year, with potential to transfer to full PhD status. This project is just beginning for us!

What will I get for backing this project?
All backers will receive exclusive access to lab reports and project updates and will be acknowledged when we publish our results. Further perks are tiered according to the amount pledged, to claim any of the following just contact us through this platform and we will be in touch.
For $25 (about £19) you can claim a brain stress reliever.

For $50 you can claim an e-mentoring session (for you or a family member) with Dr Anthony. Dr Anthony is a trained mentor with MindTorch, a mentoring scheme specific for life science and medical students/graduates. Your session could include CV/resume editing and gap analysis, advice with university/job applications, interview tips/training, recognising opportunities, planning your next career move etc.
For $200 you can claim an exclusive interactive tour of our Northampton-based lab*. Spend a day in the lab with us and see our science up close!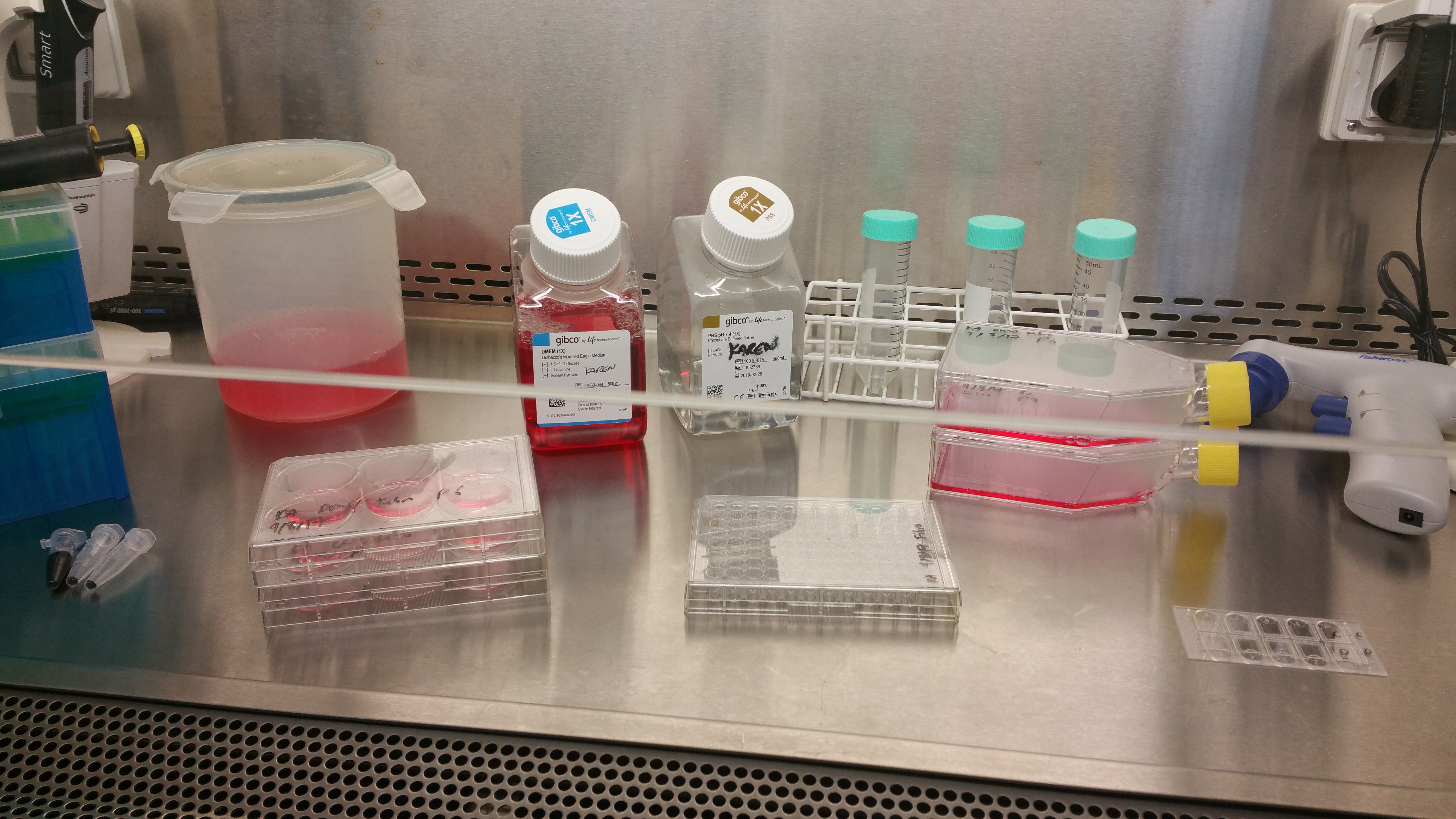 For $500 Dr Anthony will visit your community group, club, school, college etc**. for a public seminar or science workshop. Dr Anthony is a national STEM ambassador and runs science workshops for groups including primary schools and elderly care homes. Previous topics have included DNA extraction from fruit, germs, brain anatomy and pathology and the biology behind dementia.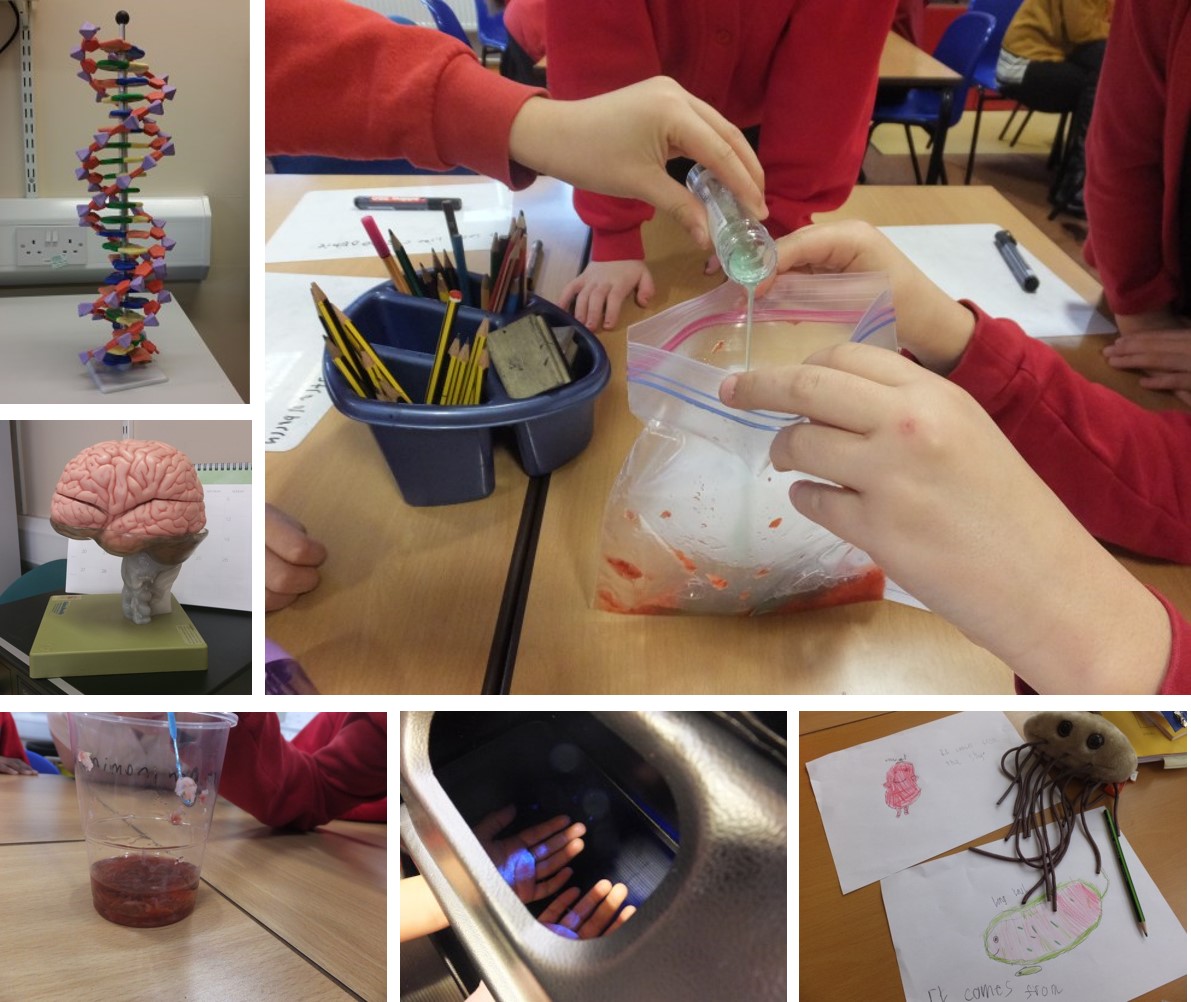 *Applies to individual and group pledges. You would need to make your own travel arrangements to and from the University of Northampton. Restrictions may apply.

**UK-based only, restrictions may apply.
---
Project Backers
18

Backers

105%

Funded

$1,050

Total Donations

$58.33

Average Donation