Ask the Scientists
Join The Discussion
What is the context of this research?
Trawling, as a fishing method results in extensive damage to marine environments. Globally, trawling produces the most bycatch due to its intense action and non-selectivity. Bycatch can alter marine biodiversity through the unsustainable removal of both top predators and prey species.
For decades, hake trawling has been the primary method of fishing in Namibia. Proximal to Namibia's coastline is the Benguela Current Large Marine Ecosystem, notable for its high primary productivity, thus contributory to the rich pelagic and demersal fish species off Namibia. There remains a need for bycatch studies to be done along Namibia's coastline. This study seeks to understand the dynamics of bycatch species, hence leading to further management strategies off Namibia
What is the significance of this project?
In most fisheries, ecosystem concerns have not been articulated, hence bycatch studies were overlooked.
However, Namibia, has to an extent although not fully prioritized the ecosystem approach to fisheries. An ecosystem approach is aimed at prioritizing all non-target species, including those of no commercial significance. From a Namibian perspective, little is known about how bycatch species fluctuate spatially and temporally. This study will seek to determine bycatch species' spatial assemblages, allowing for the identification of areas of low fishing selectivity. Consequently, spatio-temporal management measures to further reduce bycatch in the demersal fisheries will be suggested for implementation through Namibia's Fisheries Observer Agency
What are the goals of the project?
This project seeks to assess the spatial and temporal composition of marine species caught as bycatch within Namibia's hake trawl fishery. Aim is to carry out ten survey trips on two different vessels during the May to August fishing season. At each trawl station, bycatch will be sorted and identified to species level using the FAO species identification field guide for fishery purposes in accordance with Namibian surveys. Key environmental conditions including water temperature, depth and salinity will be measured onboard using a CTD instrument. Secondary data will be supplementary to this study's on board surveys. Generated maps from this study showing spatial distribution of bycatch species will be disseminated through Namibia's Fisheries Observer Agency and the University of Namibia
Budget
This budget is critical to the success of the larger project because it will allow me to work in conjunction with experienced individuals who have since obtained a level of expertise from working within Namibia's fishing industry. As this research will be carried out in a resort town, over a period of four months, it will be particularly costly, hence the stipend and accommodation allowances were prioritized. By working together with experienced individuals, I will be able to attain essential guidelines to complete my project.
Also, this budget will give me a flexible time period over which to complete my project. Currently, being a student, I will be able to carry out this project whilst obtaining relevant job-related practical skills for example being an onboard fisheries observer. Such skills would be adapted to the modern working environment of my current course of study.
Endorsed by
Tamuona Marufu's study is envisaged to bridge knowledge gaps concerning the by-catches in the hake fisheries. As a co-supervisor for this project, I believe that funding this project will help contribute to knowledge which has the potential to improve of the marine ecosystem.
Very much excited for this project. Hope that it will be able to provide enough data so as to answer critical questions in this field of study. Considering the researcher's passion towards the marine life, he is the best person to take on this project and will surely produce valuable results leading to a positive contribution for the marine life preservation in Namibian waters.
I am really excited about this project because it will proved detailed insight of the true pressures fishing has an marise ecosystems as a whole and the impacts commercial fishing techniques have on untargeted species in the economic exclusive zone of Namibia. Conservation efforts are usually focused on targeted species maybe these research can help us be more inclusive when planning and implementing conservation efforts.
I wholeheartedly endorse this project. Though data has been collected over the years on by-catch in the fishing industry. There is still concern as to what are the management implications and possible solutions on reducing the by-catch rate. While seemingly integrating the EAF, that the country must be implementing in the management of its fisheries.
I am fully endorse this project as it has practical and scientific relevance concerning the sustainable utilization of non-target species/bycatch off Namibia. The Namibian hake fishery is certified as sustainable by the Marine Stewardship council but the bycatch issue is still a concern that need to be understood and ultimately be managed.
Project Timeline
May 2022 - Sea-safety training course.
May - July 2022 - Carry out data collection on board fishing vessels within Namibia's hake directed commercial fleets.
August - October 2022- Thesis writing on data collected. Hand draft to supervisors and wait for feedback
November 2022- Hand in final thesis to department

December 2022 - May 2023 - Share findings from this study's demersal trawls with Local and International community through social media and peer reviewed publication
Apr 23, 2022
Project Launched
May 27, 2022
Attend sea safety training course
Jun 02, 2022
Begin with data collection onboard fishing vessels
Jul 21, 2022
Complete data collection
Aug 25, 2022
Submit intent to submit thesis to Center for Postgraduate Studies
Meet the Team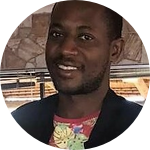 Tamuona Marufu
Masters Student
Affiliates
University of Namibia. Department of Environmental Sciences
View Profile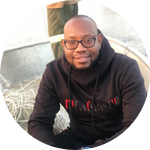 Greg Mbaimbai
Graduate
Affiliates
University of Namibia
View Profile
Tamuona Marufu
Having studied Fisheries and Aquatic Sciences with the University of Namibia, I have been acquainted to the marine field. This has increased my enthusiasm about the marine science field. My pertinent experience emanates from my undergraduate career where I obtained basic science research. I have become knowledgeable about the dynamics within Namibia's Northern Benguela Ecosystem through my undergraduate research that was aimed at determining the effect of different temperature and macronutrient conditions on the growth rate of the phycotoxic phytoplankton Alexandrium tamarense within the Northern Benguela. This involved laboratory work including phytoplankton identification and hemocytometry along with the use of batch cultures.
On the other hand, I have experience in marine and fresh water aquaculture from working as an intern fisheries biologist under Namibia's Ministry of Fisheries and Marine Resources during my undergraduate career. Currently, as a master's research student, this opportunity will propel me to fulfilling my career goal of being a marine biologist
Greg Mbaimbai
I decided to study Fisheries and Aquatic Science as I was bent on pursuing a challenging career with great potential for service provision. I am of the notion that knowledge and dedication to a profession are effective tools for ensuring quality service and I am extremely motivated to contribute my energy and talent towards that goal. I have acquired expertise in marine related research for example identifying and analyzing marine species through my undergraduate career, MSc thesis in Fisheries and Aquatic Sciences, working as an intern for Namibia's Ministry of Fisheries and Marine Resources and as a teacher within Namibia's Ministry of Education.
I am currently working for the University of Namibia, as an administrative assistant under the KfW project in the Wildlife department. In addition, my teaching experience will be essential for skills transfer (such as the identification of demersal fish assemblages within the Northern Benguela) in this project.
---
Project Backers
5

Backers

3%

Funded

$80

Total Donations

$16.00

Average Donation