About This Project
This project aims to identify the major factors that predict people's attitudes toward immigrants and immigration, understand the relationships among these factors, and explore the role that different messages can play in shifting people's attitudes. This project is unique in examining factors from diverse research literatures, and testing messages that are often deployed in the media.
Ask the Scientists
Join The Discussion
What is the context of this research?
Research in the social sciences has made notable progress in identifying a range of different factors that predict attitudes toward immigrants and immigration. Our project aims to extend this research in three key ways. First, we consider the relationships among factors from diverse research literatures in personality traits, intergroup contact, social cognition, and threat perceptions. Second, we test the effect that different types of messages can have in shifting people's attitudes. These messages have often been deployed in the media, though they have as yet to be rigorously tested and compared. Third, we measure people's attitudes towards immigrants and immigration in a rich, nuanced way that is directly connected to current policy issues.
What is the significance of this project?
This project can provide greater insight into what really drives people's attitudes toward immigrants and immigration. While we have some understanding of the major factors, we have less understanding of how these factors relate to one another, and what their relative contributions are.
Additionally, this project can help us understand whether different types of messages deployed by the media can actually be effective in shifting people's attitudes toward immigrants and immigration. To our knowledge, no study has rigorously compared these different types of messages in the American context. We'll finally be able to tell which of those popular editorials make a difference.
What are the goals of the project?
We will use an experimental survey design to test factors that contribute to people's attitudes toward immigrants and immigration, and messages that can shift these attitudes. To ensure that our survey has broad relevance, we are recruiting a nationally representative sample through Amazon Mechanical Turk. Given the immediate significance of this project for understanding public attitudes and informing current policy discussions, we are committed to sharing findings widely and through multiple avenues. We aim to publish findings in traditional journal articles and conferences papers, as well as popular media outlets (blogs, editorials). We also hope to share insights with advocates and organizations involved in immigration reform.
Budget
All funding will be used to compensate participants. Traditionally, many psychology studies have recruited participants from undergraduate psychology courses. In contrast, our study is recruiting a nationally representative sample that will approximate US Census Bureau population demographics regarding gender, age, race, ethnicity, and geographic region.
We have received some external funding from university grants, which will cover operational expenses (e.g., computer software for statistical analyses, recruitment platform fees) and the majority of participant compensation expenses. The funding here is critical to meeting the needed sample size for conducting statistical analyses that will reveal the impact of messaging on shifting attitudes.
Endorsed by
Wonderfully topical, rich in theory and designed with rigor!
Project Timeline
Apr 03, 2017
Project Launched
May 31, 2017
Data collection completed. Amazon Mechanical Turk allow for rapid data collection.
Meet the Team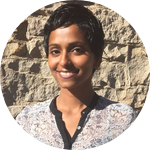 Tejaswinhi Srinivas
Ph.D. Candidate, Graduate Researcher
Affiliates
University of Denver
View Profile
Anne DePrince
Professor
Affiliates
University of Denver
View Profile
Tejaswinhi Srinivas
I am a Ph.D. Candidate in Clinical Psychology at the University of Denver, and I received my undergraduate degree in Political Science and Philosophy from Yale University. I am passionate about conducting psychological research with direct social significance, and broadly disseminating research findings to help inform practice and policy. My major research interests include the psychosocial consequences of trauma exposure, and the cognitive and psychosocial factors involved in intergroup attitudes.
Anne DePrince
---
Project Backers
20

Backers

62%

Funded

$894

Total Donations

$44.70

Average Donation