About This Project
More and more owners are turning to feeding raw, biologically appropriate food to their dogs as they believe it is better for their dog's health. However, there is a lack of evidence about the effect of raw feeding on the frequency and severity of health conditions in raw versus dry-fed dogs. This study aims to answer this question by comparing the health of raw and dry-fed dogs in a single, large veterinary practice in the UK.
Ask the Scientists
Join The Discussion
What is the context of this research?
Pet insurance reports reveal the most common reasons for dogs visiting the vet today are skin (including scratching and atopy), ear and gut conditions, followed closely by dental problems.
Over the last decade, numerous studies have revealed that feeding fresh/raw (non-kibble/canned), biologically appropriate, minimally processed food to dogs is associated with several health benefits, including less inflammation, atopy and histamine in the dermal layers as well as fewer ear conditions, dental disease and gastro-intestinal (GI) disease.
Is it possible the most common health conditions plaguing our pets today are simply the result of inappropriate nutrition?

What is the significance of this project?
Research by the Helsinki DogRisk group has revealed that 91% of 206 pet owners whose dogs had skin issues and 94% of another 145 pet owners whose dogs had gastrointestinal issues reported a significant to total recovery after changing to raw. Similar figures were reported in a survey of raw feeders by Liverpool University.

In 2015, the CEO of Queensland Guide Dogs anecdotally revealed an 82% savings in vet bills when swopping more than 200 dogs from complete kibble to raw diet.
Recently it was found raw fed dogs are more than twice as likely to NOT see a vet in a year than a kibble-fed dog.
Clearly, the implications of our study, in terms of health and wellness, will be enormous to people and pets going forward.
What are the goals of the project?
1. The first goal of this project is to test the hypothesis that dogs in one veterinary practice on a health care plan fed commercial, complete raw dog food will exhibit fewer health conditions, less severe health conditions, exhibit less problem behaviours and require fewer veterinary visits for a health condition when compared to dry fed dogs on a similar health care plan.
2. A secondary aim is to document the cost of maintaining a raw versus dry-fed dog per year.
3. Finally, we will assess how often both raw and dry-fed dog owners used the free consultations included in their health care plan."

Budget
Carrying out clinical research in a first opinion veterinary practice setting requires time and expertise that will be provided by our study team who are experienced in the process of designing, carrying out and publishing such work. The majority of our funding will be used to cover the cost of retrospective data abstraction and analysis by a highly experienced and published epidemiologist, Dr. Vicki Adams input.
Endorsed by
Joe Rogan said, "Getting good at anything is like building a mountain, a layer of paint at a time. Many scientific papers suggest that raw and fresh food feeding significantly improves health and longevity in dogs. But we need more. This study will help to provide another layer of paint to build a mountain of evidence to counter the current corporation-fuelled narrative on how we best feed our dogs.
What every pet parent wants to know! Research that can help us understand the impact of nutrition on our dogs' health; that we can share with our veterinarians. It's exciting to see Dr. Conor and this incredibly dedicated team of scientists ready to make this much needed research happen, but it's going to take all of us to get it off the ground. These are people that want to do better for our pets, and now is our chance to help them! By contributing to this project, we not only help as concerned pet parents, but we also as citizen scientists.
This study will help with the deficit of comparative, unbiased small animal nutrition research between pet food categories, a much needed contribution to providing dog owners more information to make better choices about the foods they choose to feed.
I am so excited that this project is finally on its way! It is very much needed and we all know that if we do not do these projects ourselves, no-one does. I know all of these wonderful and skilled researchers in the project and they have my full support. I also know that we all need to chip in to make the project happen. Lets get this done together. Why? Because we can!
Project Timeline
The expected research timeline is based on completing data abstraction from the practice database, data checking and analysis and writing of a scientific paper for submission to a veterinary journal for peer review and publication.
Oct 18, 2023
Project Launched
Oct 30, 2023
This project is launched and data abstraction is started at the participating veterinary clinic with a search of the database to download information on breed, age and sex matched raw and dry fed dogs.
Dec 31, 2023
Data abstraction at the vet clinic is completed and data checking against the medical records begins to ensure validity of data retrieved from the clinic's database. Any inconsistencies in the data retrieved from the search of the database will be corrected using the information recorded in the medical records.
Jan 31, 2024
Data analysis is complete with results of frequency and severity of health conditions compared between the raw and dry fed dogs being written up for a scientific publication in a peer-reviewed veterinary journal with Open Access.
Feb 29, 2024
Data analysis is completed with results of frequency and severity of health conditions compared between the raw and dry fed dogs being written up for a scientific publication in a peer-reviewed veterinary journal with Open Access.
Meet the Team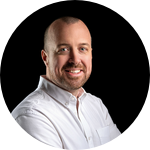 Dr Conor Brady
Canine Nutritionist
Affiliates
Dogs First Ltd
View Profile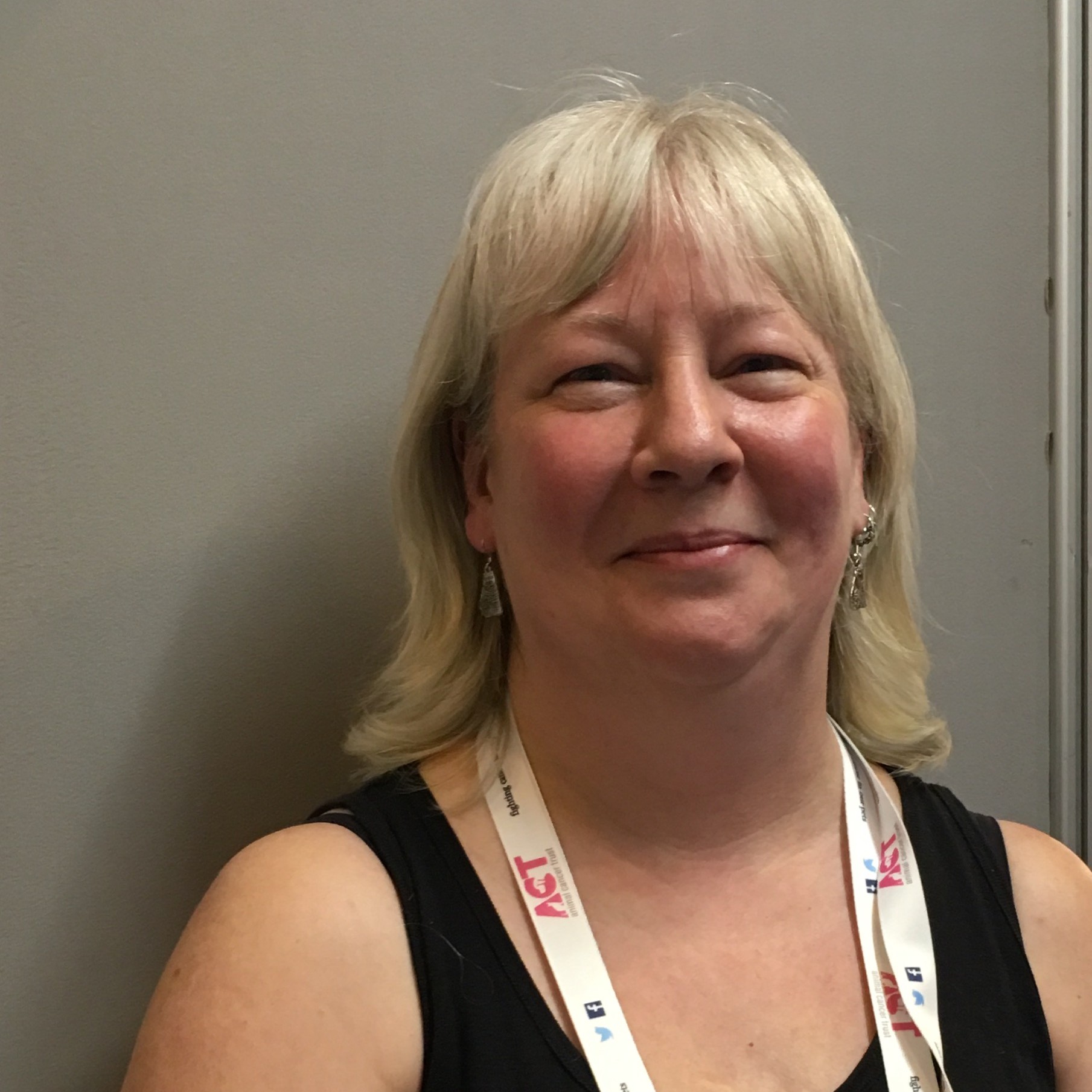 Vicki Adams
Veterinary Epidemiologist
Affiliates
Vet Epi, Animal Cancer Trust
View Profile
Dr Conor Brady
After my doctorate (studying the effects of nutrition on the behaviour and gut morphology of mammals), I spent five years in guide dogs as a pup supervisor and guide dog trainer. That was 16 years ago. The time since, bar a couple of years as a pet food producer myself, I have spent as a full-time writer, speaker and dedicated advocate for natural canine feeding and health. Much of my work you will find at my website www.dogsfirst.ie and for the nerds, there is in my 2020 book Feeding Dogs: Dry or Raw? The Science Behind the Debate, which proudly remains the #1 rated manual on canine nutrition (aka Book Authority, Amazon.co.uk, etc).
Vicki Adams
Dr Vicki Adams [BSc(Agr) DVM MSc PhD MRCVS] is a veterinary epidemiologist with a special interest in companion animals. In 2009 Vicki made the brave decision to start her own consulting business, providing epidemiological and statistical expertise to a variety of clients and projects. Vicki grew up in Vancouver and completed a Bachelor of Science degree in Animal Science at the University of British Columbia before heading to the Western College of Veterinary Medicine (WCVM) in Saskatoon where she completed a Doctor of Veterinary Medicine degree in 1990.Vicki then went on to complete a one-year small animal internship at the University of Minnesota before working in both general and emergency small animal practice for seven years. Vicki returned to the University of Saskatchewan to do research in 1997. Having obtained an MSc in the epidemiology of rabies in wildlife, Vicki completed a PhD in small animal epidemiology investigating owner compliance with veterinary recommendations and prescribed medications.
Vicki joined the Animal Health Trust in 2003 and became the Head of Small Animal Epidemiology before leaving in 2009 when she made the brave decision to start her own consulting business as a veterinary epidemiologist with a special interest in companion animals. Since then, she has continued to do collaborative research, providing epidemiological and statistical expertise to a variety of clients and projects, whilst also being the founding editor of Veterinary Record Open until 2021 and Chief Executive of the Animal Cancer Trust charity. Vicki loves to talk and she speaks around the UK to a wide variety of audiences on many and varied topics.
Vicki shares her house with her beloved long-awaited Maine Coon, Malbec and a whippety-lurcher-thingy called Hattie.

Richard Doyle
My name is Richard Doyle, I am a shareholder and managing director of a large, independent, first opinion, small animal, veterinary practice based in Upminster and Brentwood in Essex, United Kingdom - The Wylie Veterinary Centre. I have a post-graduate qualification in internal medicine and a deep, personal and professional interest in nutrition. For nearly 20 years, we, at Wylies, have been promoting raw meat-based diets for dogs and cats, and now have a significant body of clinical data and clinical experience treating healthy, and unwell pets with a wide variety of disease conditions, using species-appropriate diets.
---
Project Backers
337

Backers

102%

Funded

$49,905

Total Donations

$148.09

Average Donation