About This Project
An animal's ability to adapt to short- and long-term changes in temperature is crucial for its survival. Lizards are ectotherms that rely on their environment to regulate body temperature, so they experience a wide range of temperatures. We don't yet know how lizard cells remain viable across extreme temperatures, especially within the brain. We are studying the regulation of brain lipids (i.e., fats) in biological membranes to understand how lizards adapt to and live in extreme environments.
Ask the Scientists
Join The Discussion
What is the context of this research?
Lipids are the building blocks of cell membranes that influence the membrane's fluidity, or the extent of disorder in the lipid bilayer. We know that cells can regulate the semi-fluid state of membranes in response to changes in temperature.
Senensky (1973) described this process (called homeoviscous adaptation) in which cells at higher temperatures have more saturated lipids. This allows cells to maintain a rigid membrane because saturated lipids are tightly attracted to each other. Membrane fluidity is also governed by unsaturated lipids (Murata & Los, 1997). Decreasing temperature produces kinks in lipid tails that decrease lipid attraction, allowing unsaturated lipids to spread out and prevent the membrane from becoming too rigid.
Our question: does this process occur in lizard brains?
What is the significance of this project?
The interaction between brain lipids and environmental temperature is an important component of how animals adapt to rapidly changing environments. Further, our study provides a molecular model for how adaptation occurs at the cellular level. In fact, cell membrane fluidity affects the function of many proteins in the bilayer that influence cellular activity (Spector & Yorek, 1985).
Studying the biochemical mechanisms of lipid adaptation within the well-known group of Caribbean anole lizards also provides a physiological mechanism for how species evolved to occupy a particular niche within their habitat. Lipid adaptation may also contribute to the variation in behaviors exhibited across species, especially if the lipid profile of the brain evolved to suit a particular environment.

What are the goals of the project?
Our first goal is to use mass spectroscopy analysis of cell membrane extracts from whole brains to describe lipid composition as a function of temperature. We predict that lizards in warmer environments will have a larger ratio of saturated:unsaturated lipids. We collected brain tissues during a field study of 7 Puerto Rican Anolis species that occur in habitats of varying temperature, and during a lab experiment to directly determine how temperature influences brain lipids.

The second goal is to culture primary astrocytes at warm and cool temperatures to directly quantify plasma membrane fluidity by fluorescent polarization. We expect cells at 35°C to exhibit greater fluidity from those cultured at 28°C.
All procedures approved by Trinity's Animal Research Committee (protocol #MJ050615).
Budget
Step 1: To measure natural variation in brain lipids along a temperature gradient, we collected brain tissues from 7 species in Puerto Rico (10 lizards/species). We also collected brains from 18 green anoles housed in the lab in hot or cool temperatures to experimentally measure plasticity in lipid regulation.
The majority of donations will be used for whole brain lipid analysis of these samples by mass spectroscopy to assess the ratio of saturated:unsaturated lipids. This process is costly and requires professional assistance from lipidomics technicians. A portion of funding will also go towards purchasing materials for tissue preparation.

Step 2: We are growing primary cultures of lizard brain cells to assess membrane fluidity in warm and cool temperatures. Our pilot studies show that these cells grow best in reptile serum, and a portion of funding will put towards acquiring this serum.
Any donated funds above our initial goal will be used to process additional lizard brain tissues.
Endorsed by
This project is fantastic! This research team combines a detailed knowledge of lizard biology with biochemistry. I cannot wait to hear the results, which will greatly enhance our understanding of lizard biology.
At a time when climate change is bringing new challenges to iquandid lizards, I am excited to see a group investigating the immediate impacts of temperature on lizards physiology. Dr. Michele Johnson and her student Jake Stercula are poised to address an important and understudied area of ectoterm biology. I fully endorse this project and look forward to seeing the results.
Meet the Team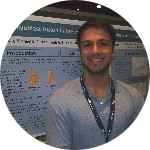 Jake Stercula
Undergraduate
Affiliates
Trinity University
View Profile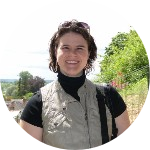 Michele Johnson
Associate Professor
Affiliates
Trinity University
View Profile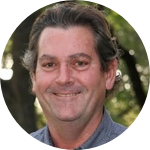 Jimmy Roberts
Cowles Distinguished Professor
Affiliates
Trinity University
View Profile
Team Bio
This is a unique collaboration, as this project has been designed and developed by a remarkable undergraduate student, Jake Stercula. As an undergrad, Jake has led our collaborative team that includes lizard physiologist Michele Johnson and molecular neuroscientist Jimmy Roberts.
Jake Stercula
I am a senior undergraduate, majoring in Neuroscience at Trinity University. I am interested in understanding how physiological mechanisms influence variations in behavior within and across species of Anolis lizards.
I have been fortunate to develop a collaborative research project in Dr. Michele Johnson's lab that includes collaborators in the Biology, Neuroscience, and Physics departments at Trinity University. I am also working with scientists at the University of Texas Health Science Center in San Antonio and Kansas State University Lipidomics Facility.
This project has taken a little more than 2.5 years to establish. I spent a summer in Puerto Rico collecting data for a project funded by the National Science Foundation and used the opportunity to collect body temperatures and brain tissue from native anole species. Last summer, I followed this natural study with a lab experiment directly manipulating the environmental temperature of local Texas green anoles and collected brain samples. The time in between has been used to figure out how to prep samples for mass spectroscopy and grow primary lizard brain cells to quantify membrane fluidity.
I am looking forward to continuing my research next year at Trinity where I will advance this project and gain more valuable research experience.
Michele Johnson
I am an Associate Professor of Biology at Trinity University, and my research focuses on the evolution of lizard behavior and the neuromuscular mechanisms that underlie lizard behavior. I earned my PhD in Evolution and Ecology (2007, Washington University), and I conducted postdoctoral work in Behavioral Neuroscience (at Michigan State). I'm excited to be working with Jake and our research team on this new approach to the study of lizard adaptation!

My research is described in more detail at my website, www.trinity.edu/mjohnso9.
Jimmy Roberts
I am a Professor of Biology and I co-direct the undergraduate Neuroscience major at Trinity University. My research focuses on the role that astrocytes, the brain's nurse cells, have in managing the neurons' membrane integrity that allow neurons to last an entire lifetime without being replaced. I have worked in the biomedical sciences for over 45 years. Eight years ago, I moved to a teaching and research position at a small Liberal Arts school and have the joy of working closely with students and colleagues that share the wonderment of the natural world with me.
Read more about my work at new.trinity.edu/faculty/james-roberts.
---
Project Backers
17

Backers

12%

Funded

$509

Total Donations

$29.94

Average Donation