About This Project
A state of emergency has been declared in Peru due to levels of mercury (Hg) exposure. Hg toxicity has a plethora of devastating neurological and cognitive effects that can ravage vulnerable communities, such as the indigenous communities in the Peruvian Amazon. The goal of this project is to reduce Hg levels in mothers and children through education and the construction of high antioxidant food baskets of locally acquired foods.
Ask the Scientists
Join The Discussion
What is the context of this research?
While Hg exposure has been assessed in artisanal and small-scale mining communities, it is seldom examined with regard to the non-mining communities adjacent to the mining areas. Increased Hg exposure through fish consumption has been identified in populations in the Amazon, but the paucity of available data hinders effective intervention. These native communities are thought to experience elevated Hg exposure as a result of dietary factors, most notably, fish consumption. Biomagnification in high trophic level fish species is believed to be a significant risk factor for Hg exposure. Unfortunately, there is a significant lack of scientific evidence to elucidate other dietary options that may positively, or adversely, impact Hg toxicity.
What is the significance of this project?
With the declaration of a state of emergency in Peru, it is imperative that Hg toxicity is addressed in mothers and children in order to preserve the entire next generation of the native communities. Hg toxicity in children causes permanent, irreversible neurological damage and cognitive impairment. With the native communities experiencing a disproportionately high fraction of negative health outcomes, an economically sustainable intervention needs to be implemented in order to protect the next generation. The study aims to address these concerns with regard to native riverine communities in the Amazon, and develop a dietary intervention capable of mitigating Hg exposure.
What are the goals of the project?
The goal of this project is to test the efficacy of two approaches in reducing Hg levels in 3 highly exposed indigenous communities in the Peruvian Amazon (Boca Manu, Diamante, and Isla de los Valles). We aim to: (1) develop and implement an educational curriculum for children and adults on sources of Hg exposure; and (2) construct a high antioxidant food basket of locally acquired foods. Previous research has indicated the potential relationship between reduced Hg levels and diets rich in select foods, such as quinoa and kiwicha. We anticipate that these two intervention strategies will empower communities to take charge of their health through simple dietary adjustments. The results of this study would inform future public health interventions in the region.
Budget
The funds raised will go towards laboratory testing of hair samples collected at the beginning and end of the study, as well as the food baskets. In each of the 36 households that participate, we will test one child and one mother, resulting in a total of 144 mercury tests (144 tests x $30/test = $4320). We anticipate the cost of 30 days worth of foodstuffs for 24 households to cost approximately $1080 when bought in bulk (24 households x 30 days $1.50/household/day = $1080).
Endorsed by
Josh, Delaney & Jennifer are students of mine at Duke. They are part of an interdisciplinary team working on solutions to reduce mercury exposure in highly exposed Indigenous communities of Madre de Dios, Peru. The Peruvian government declared a State of Emergency due to Hg exposure in May 2016, but has yet to implement an intervention. Food baskets are a great idea, but the science is unclear. This project is ideal for helping evaluate the effect of a food basket intervention, grounded in toxicology and human behavioral science.
Meet the Team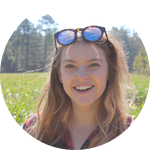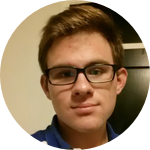 Delaney Dryfoos
I began studying environmental epidemiology from a strictly medical perspective, but have realized that the impact we make in the health of humans allows not only individuals to survive, but entire communities and civilizations to survive. The preservation of human health also preserves cultures, languages, artwork, and all of the amazing cultural aspects of humanity. With the additional environmental component added, we can strive to preserve not only human culture, but also the habitat for wildlife and nature.
I am a student pursuing degrees in biology, global health, and policy journalism/media studies.

Joshua Grubbs
Studying environmental epidemiology has allowed me to pursue two of my greatest interests – human and environmental health. The topic encompasses some of the most engaging parts of the natural and social sciences. Even more importantly, the interface between the two disciplines lends our work to interventions that improve human health and make a real impact on people's lives.
I am currently an undergraduate student pursuing my degree in chemistry and global health.
Jennifer Callejas
Student at Duke University
---
Project Backers
2

Backers

1%

Funded

$19

Total Donations

$9.50

Average Donation