About This Project
We aim to test a simple idea: would hospitalized patients be better off sitting in a chair rather than lying in bed all day? As clinicians, we frequently see the consequences when patients spend too long in bed: pressure sores, deconditioning, and a loss in bone mass. But what if patients were encouraged to sit in a chair instead? Would they become less deconditioned? Could they return to normal sooner? We plan to find out by conducting a trial at a County hospital in Los Angeles.
Ask the Scientists
Join The Discussion
What is the context of this research?
In hospitals nationwide, patients spend an astonishing 20 hours each day lying in bed. This has numerous adverse consequences: loss of muscle mass, decreased ability to conduct activities of daily living, increased risk of falls, longer hospital stays, and greater costs. One reason patients spend so much time in bed is that, traditionally, physicians and nursing staff encourage patients to rest in bed. To counteract this culture, hospitals are increasingly trying to encourage patients to get out of bed with the help of nursing staff, however this is expensive and only modestly effective. To our knowledge, no one has tested the simple strategy of providing comfortable reclining chairs as an alternative to hospital beds.
What is the significance of this project?
We hypothesize that an innovative program in which patients are provided with a safe and comfortable reclining chair as an attractive alternative to lying in bed will substantially reduce the time they actually spend in bed and will prevent some of the complications of prolonged bed rest. In essence, the overarching goal of our program is to fundamentally flip the culture of hospital medicine such that beds are viewed as places to sleep, and patients are expected not to be in bed unless they are trying to sleep. We believe this simple intervention could substantially reduce the amount of time hospitalized patients remain in bed, minimizing the deconditioning that occurs in the hospital since patients in a chair are more likely to expand their lungs, engage their muscles, and be active.
What are the goals of the project?
Our primary aim is to assess the effectiveness of our reclining chair program in reducing the amount of time hospitalized patients spend in their beds. We will do this by comparing nursing notes documenting patient activities in rooms with reclining chairs vs. control rooms. We will also survey patients at the time of discharge, asking them to report the amount of time they spent in bed. We also plan to assess the impact of our program on the average length of hospital stay, rates of falls, pressure sores, blood clots, and hospital readmissions for patients admitted to rooms with reclining chairs vs. control rooms.
Budget
Our hospital (Los Angeles County + USC Medical Center) recently decided to purchase chairs for patients to rest in as an alternative to the hospital bed for one of the hospital wards. We plan to compare patient outcomes among patients assigned to the ward with chairs vs. those assigned to regular rooms that only offer traditional hospital beds. To do this, we will survey patients and conduct brief physical assessments prior to their discharge. To do this, we will need to hire a part time research coordinator who will be supervised by research faculty at the Gehr Family Center for Implementation Science at the University of Southern California.
Endorsed by
I am really excited for this project! A simple but important question will be investigated.
Meet the Team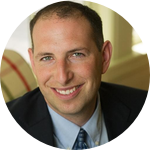 Michael Hochman
Director, Gehr Family Center for Implementation Science
Affiliates
The Keck School of Medicine, University of Southern California
View Profile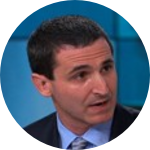 Brad Spellberg
Chief Medical Officer, Los Angeles County-University of Southern California Medical Center
Affiliates
University of Southern California
View Profile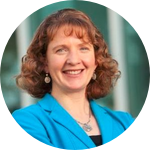 Julie Tilson
Associate Professor of Clinical Physical Therapy
Affiliates
University of Southern California
View Profile
Team Bio
Our team consists of two physicians and a physical therapist who have joined forces to move this idea forward!
Michael Hochman
I am a board certified internist who graduated from Harvard Medical School and completed my clinical training at the Cambridge Health Alliance, followed by a Robert Wood Johnson Foundation research fellowship. I then served for several years as the Medical Director for Innovation at AltaMed Health Services, a large community health center in Southern California. In 2015, I joined the Keck School of Medicine of the University of Southern California to become the inaugural director of the Gehr Family Center for Implementation Science. In addition to being an active primary care doctor and clinical researcher, I frequently writes for medical publications such as MedPage Today, and serve as the founding editor of the book series: 50 Studies Every Doctor Should Know, published by Oxford University Press. I also enjoy teaching and have won several clinical teaching awards.
Brad Spellberg
I am the Chief Medical Officer at the Los Angeles County-University of Southern California (LAC+USC) Medical Center. I am also a Professor of Clinical Medicine and Associate Dean for Clinical Affairs at the Keck School of Medicine at USC. My NIH-funded research interests are diverse, ranging from basic immunology and vaccinology, to pure clinical and outcomes research, to process improvement work related to delivery of care, focusing on safety net hospitals. My laboratory research has focused on developing a vaccine that targets the bacterium Staphylococcus aureus and the fungus Candida; the vaccine is undergoing clinical development. I am currently working on the immunology, vaccinology, and host defense against highly resistant Gram negative bacilli, including Acinetobacter and carbapenem-resistant Enterobacteriaceae infections.
I have worked extensively with the Infectious Diseases Society of America (IDSA) to attempt to bring attention to the problems of increasing drug resistance and decreasing new antibiotics. My research regarding new drug development was a cornerstone of the IDSA's white paper, Bad Bugs, No Drugs, and has been cited extensively in medical literature and on Capitol Hill. As a member and then co-chair of the IDSA's Antimicrobial Availability Task Force (AATF), I first-authored numerous IDSA position papers and review articles relating to public policy of antibiotic resistance and antibiotic development. Finally, I am the author of Rising Plague, which I wrote to inform and educate the public about the crisis in antibiotic resistant infections and lack of antibiotic development.
Julie Tilson
I am an Associate Professor of Clinical Physical Therapy at the University of Southern California (USC) Division of Biokinesiology and Physical Therapy. I specialize in understanding the most effective methods for translating rehabilitation research into clinical practice. I teach Evidence Based Practice (EBP) in USC's Doctor of Physical Therapy program and to clinicians nationally and internationally. My curricula emphasize active learning and the integration of scientific research, clinical expertise, and patient perspectives into clinical decision making. I am a co-author of the popular text, Evidence Based Physical Therapy (FA Davis, 2012), and have authored over 25 peer-reviewed publications. My specialty training is in vestibular rehabilitation. I am a Board Certified Specialist in Neurologic Physical Therapy and a member of the American Physical Therapy Association and the International Society for Evidence Based Healthcare.
Additional Information
We are very enthusiastic about this project! All members of our study team have received prior research grants from organizations such as the National Institutes of Health, the Centers for Disease Control and Prevention, and the Robert Wood Johnson Foundation. We have tried for several years to get this project funded by entities such as these but have yet to have success. We have received favorable feedback, i.e. that the project is interesting and worthwhile, but repeatedly have been told that this is "not the kind of project we typically fund." We suspect the idea is so simple that traditional research sponsors do not think it is "innovative" or "creative" enough for them to fund. Nonetheless, we remain highly enthusiastic and believe this idea is worth testing!
---
Project Backers
11

Backers

9%

Funded

$650

Total Donations

$59.09

Average Donation