It's grant proposal season!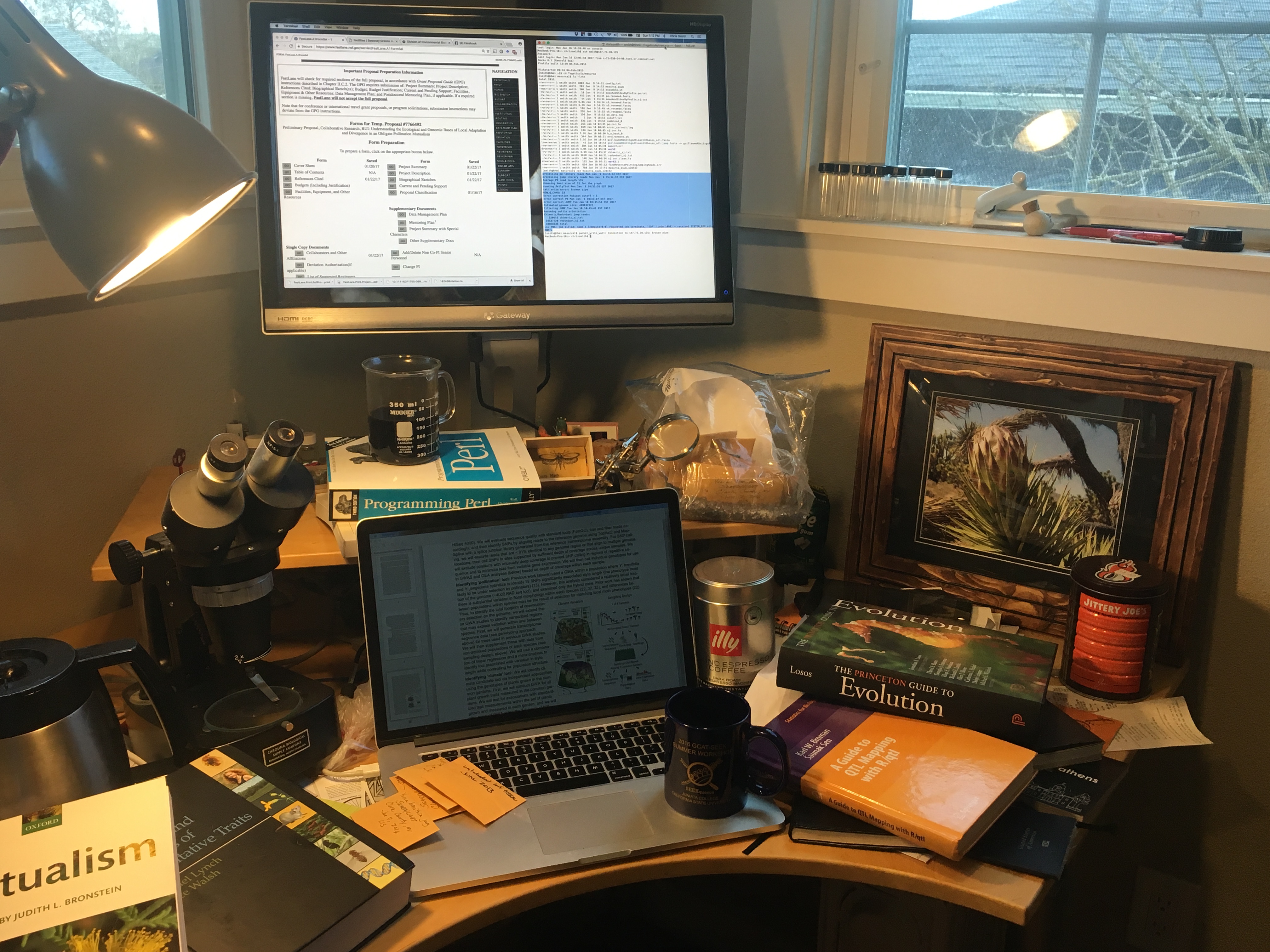 It's been a rainy winter in the Mojave, and it's been mighty quiet around the ol' Joshua Tree Genome Project Page. 
But we're not just huddled up around the fire. 

January means grant proposal deadlines at the National Science Foundation, so while the yucca moths are underground, we're hard at work trying to find funding for the next phase of the project. The generous support we've received from donations at Experiment.com and from The Living Desert Zoo, we've made huge progress towards assembling the Joshua Tree Genome. However, completing the next stage in the project - identifying the genes involved in adaptation to climate change - is going to be expensive. So, we're looking to NSF to help us make it happen. 
Research dollars are getting harder and harder to come by as federal spending for basic research has stagnated. So, the competition is fierce, and winning the funding game means we've gotta hit it out of the park. I hope what we've put together for tomorrow's deadline is up to the task. 
To learn more about the value of basic research check out this great story from the PBS News Hour. Then maybe phone a friend in Washington to tell her about it?