About This Project
Unmanned Aerial Vehicles (UAVs, or drones) are revolutionizing archaeological landscape mapping. Using drones, we will conduct a high-resolution aerial survey of previously unknown prehistoric monuments and archaeological sites in the eastern Black Desert of Jordan. Aerial surveys such as this can be particularly useful for recording prehistoric structures that tend to be small and difficult to identify from satellite images.
Ask the Scientists
Join The Discussion
What is the context of this research?
With the exception of a pioneering project led by Alison Betts in the 1980s, little research has been conducted in this remote, inhospitable region. Our initial investigation in the Black Desert challenged the commonly accepted view that this arid desert region was beyond settled life. We discovered evidence of a previously unrecognized, significant, desert-adapted late prehistoric society. Different climate and environmental conditions in the past likely allowed longer occupations by people who hunted and kept flocks of early domesticated animals. The landscape includes well-preserved but undocumented monuments, megalithic burial structures, and occupation sites.
What is the significance of this project?
In the Black Desert of eastern Jordan, an impressive collection of stone buildings constructed over 7,000 years ago was unknown until a few years ago. Built with very large, heavy slabs of basalt, some weighing over 1000 pounds, these are not flimsy huts of hunters or pastoralists, but sturdy buildings. We now believe many date to the Late Neolithic (c. 7,000 – 5,000 BC). We suggest that hunter-pastoralists lived in these arid lands, perhaps as part of a major shift in population and settlements. There may be thousands of similar collapsed basalt structures across the landscape of the Wadi al-Qattafi which have never been mapped. Mapping these structures will dramatically alter how we understand this environment and the people who lived there.
What are the goals of the project?
Our goal is to use low-cost drones to systematically create high-resolution maps of thousands of previously undocumented structures along Wadi al-Qattafi before these prehistoric buildings are further damaged by erosion, modern encampments and looting. UAVs (which we build, fly, and repair ourselves) allow our team to map landscapes at a scale, resolution, and cost that were unthinkable in the past. By flying closer to the ground than planes or satellites, UAVs capture GPS-tagged high-resolution images that allow us to create detailed, accurate maps and 3-D models of ancient buildings and sites.
This project will also demonstrate the effectiveness and efficiency of low-cost drones in field research.

Budget
Money raised through Experiment.com will help cover the cost of desert fieldwork, including truck rental, camping equipment, Department of Antiquities fees, and an Fpv camera to better monitor drone flights. Our team has successfully applied for other grants and fellowships to cover international travel, project insurance, drone parts, and drone repairs.

Endorsed by
This fascinating project will add substantial illumination to understanding climate change and the effects it has had on human society over the past 8000-9000 years in what today is a lifeless landscape. Both Hill and Rowan bring decades of experience that promise to take the project to its fruition.
Meet the Team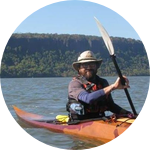 Austin Hill
Research Associate
Affiliates
University of Chicago, the Oriental Institute; the University of Connecticut
View Profile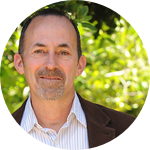 Yorke Rowan
Senior Research Associate
Affiliates
University of Chicago, the Oriental Institute
View Profile
---
Project Backers
67

Backers

109%

Funded

$4,989

Total Donations

$74.46

Average Donation