Fish Sampling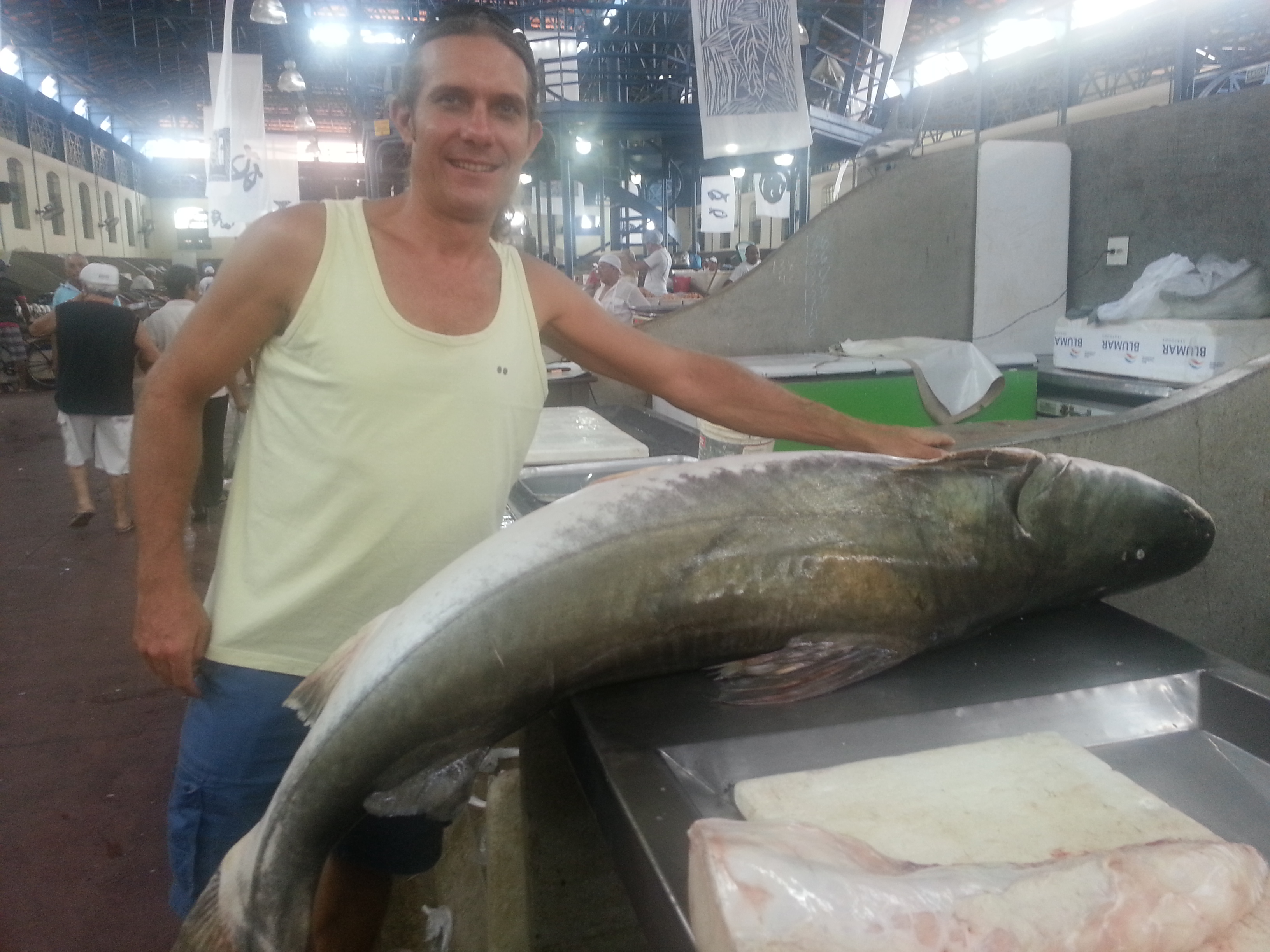 This is a picture of Tommaso with one of our previous catfish samples at the Ver-o-Peso market in Belém, Brazil.

Part of what my travel to Brazil will entail is determining a sampling plan. Once we know where we will be sampling it is then a matter of finding the fish. Luckily, again, we don't have to spend months or years on a boat collecting our samples. We'll rely on fishermen to do the job for us. We've found that fishermen are generally willing to allow us to dissect a few fish in their catch to remove their otoliths. Similarly, we've had good luck with fishermen volunteering sawfish teeth from sawfish they accidentally catch in their nets. Finding the right fishermen is important, so that we can be sure of the general area the fish came from.
Otolith Removal
Here comes the gory part! While removing sawfish teeth is fairly straightforward, and can even be done on live fish without harm, removing otoliths requires some dissection. Otoliths reside in fluid-filled sacs just below the fishes brain. Once you know what you are doing it's not difficult to find them, but it does require a willingness to get dirty and some facility with a knife or a saw. This page shows how it's done in catfish, and the video does a good job of showing how it works in big fish.
Published on Mar 30, 2016
106 views
0 comments
---