About This Project
Project Brainstorm is a research and teaching project in Neuroscience aimed at mining and analyzing open access data related to brain disease and behavioral genetics. With the help of student interns (K12), we will study gene expression data to uncover patterns, correlations, and networks. The research will focus on general behaviors like learning and memory as well disorders such as depression, Schizophrenia and Autism. All data, insights, and materials from these studies will be shared.
Ask the Scientists
Join The Discussion
What is the context of this research?
There is a wealth of neuroscience related data available in open repositories along with free web tools for data exploration and analysis. Mining and assessing these data can aid research efforts by uncovering results that will generate new hypotheses for further study. Learning Biology in high school often involves memorizing vast amounts of descriptive material without context. Many students turn off to Biology without ever experiencing the rewarding aspects that we, as researchers, experience daily. Through Project Brainstorm we would like to engage and help train students by offering an inquiry motivated learning opportunity in authentic research using Bioinformatics. Based on a pilot study, we found that students are highly interested in pursuing research in neuroscience.
What is the significance of this project?
The significance of this project is to make good use of publicly available data, change student perception of Biology, and help train the next generation of scientists by providing them with an opportunity to work directly with professional researchers. We believe that the student-scientist relationship is valuable and under utilized. The e-internships will be offered to any student, regardless of institution or academic performance. We anticipate at least 6 students to enroll. From this experience, students will gain a foundation for a prospective career, transferable skills, and intellectual growth. In the process, we will benefit from the acquisition and analysis of numerous data sets which will be shared openly with other scientists and the general public.

What are the goals of the project?
The goals of the project are to generate new hypotheses based on publicly available data and provide students with the opportunity to experience Biology through the eyes of a researcher. Projects will begin in the summer of 2016. The start point is the identification of brain regions associated with a behavioral process or brain disease (fMRI data) and analyzing the gene expression data for the relevant brain regions. Most of the data will be obtained from the Allen Brain Atlas which is a repository that combines neuroanatomy with genomics via gene expression maps. At the end of the projects, students will convey their results in a poster which will be displayed online for viewing. Communication will be done via the Internet using an open-source learning platform and video conferencing.
Budget
We would like to acquire a laptop computer optimized for video conferencing with a built in webcam (HD resolution 720 pixels minimum and a frame rate of 30 FPS), speakers, and microphone. A computer with good video conferencing options will help to ensure clear and uninterrupted meetings.
The Camtasia Recorder will enable us to create project specific video tutorials for instructional purposes.
Any additional funding obtained will help to cover project operational costs which are currently paid out of pocket.

Endorsed by
This is an excellent and exciting project both from the perspective of finding important information about brain function and genetic mechanisms and because of the project's goal to teach young students and make them enthusiastic about science. Drs. Delprato and Crusio are very well respected scientists in their respective fields, and their different research backgrounds will nicely complement each other, and are perfect for this project. I am highly enthusiastic about their proposed project, and am glad to endorse it.
Immense quantities of gene-related data have been accumulated through large scale sequencing and gene expression assays. The foremost challenge now facing us is how to access this trove of information and find answers to biologically important questions about the brain. A short course to aid this endeavour would be very valuable to me and many others.
Meet the Team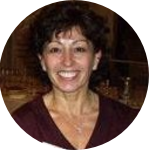 Anna Delprato
Scientist
Affiliates
BioScience Project, Wakefield, MA US
View Profile
Wim Crusio
Research Director
Affiliates
French National Research Council (CNRS) and University of Bordeaux
View Profile
Anna Delprato
I received my PhD in Biology from Clark University, Worcester, MA in 2001. Subsequently, I worked for several years at University of Massachusetts Medical School as a postdoctoral researcher and then, later as an assistant research professor. My formal training is in Structural Biochemistry and Bioinformatics. My research interests are concerned with signalling networks and systems. Presently, I am a visiting scientist collaborating on a large scale systems genetics project in behavioral neuroscience.
Wim Crusio
I received my PhD in Behavioral Genetics from the Radboud University Nijmegen in the Netherlands in 1984. Subsequently, I worked at the University of Heidelberg and then joined the French National Research Council (CNRS). In that capacity have worked at the universities of Paris, Orleans, Massachusetts, and Bordeaux. My research interests are the genetics of brain and behavior in mice.
---
Project Backers
7

Backers

27%

Funded

$225

Total Donations

$32.14

Average Donation