About This Project
We urgently need to understand whether corals can adapt to rising ocean temperatures, but genetic experiments are challenging in the slow-growing corals that build reefs. To overcome this obstacle, we're developing the "golfball coral" (Favia fragum), which grows and reproduces rapidly in captivity, as a genetic model for studying adaptation in corals. This resource will enable studies within just a few years that would take decades in other coral species.
Ask the Scientists
Join The Discussion
What is the context of this research?
Changing conditions associated with global climate change can push living things beyond their tolerance for environmental stress tolerance (e.g. temperature or dessication).
Reef-building corals provide a well-known example. Corals support productive and diverse ecosystems, but rising ocean temperatures threaten these corals and the reefs they support.
These sensitive systems are uniquely valuable for studying adaptation to climate change, because of the extensive climate impacts that have already occurred in corals.
The dominant reef-building corals on which previous research has naturally focused are unfortunately not well suited for genetic experiments because of their slow growth and long generation times.
What is the significance of this project?
Genomic tools have revolutionized the study of adaptation in many model systems, but the lack of a suitable laboratory model for genetic experiments has limited these approaches in corals.
Model systems can identify genes underlying traits of interest and have been able to study relationships between traits and genetics across multiple generations. However, these methods are impractical for most coral species who have generation times of 5 to 10 years and do not reliably reproduce in captivity.
To address this gap, we propose to develop resources and tools for functional genomics in the coral species Favia fragum, which grows rapidly and reproduces in captivity within 1.5 years. This will enable us to examine their thermal tolerance and pinpoint genes that may be involved.
What are the goals of the project?
Our goal is to build resources for genomic studies in Favia fragum, helping to launch this inconspicuous little coral as a laboratory model for the study of adaptation to climate change.
We'll first sequence the genome at high coverage using high-throughput DNA sequencing (Illumina).
We'll use high-performance computing clusters to assemble the hundreds of millions of short DNA sequences into longer pieces called scaffolds, each representing a fragment of the genome.
To reconstruct the position of each fragments in the genome, we'll construct a genetic linkage map by genotyping thousands of SNP markers scattered across the genome.
Budget
We'll sequence the genome using high-throughput DNA sequencing, producing a digital record of the genome thats broken into thousands of little pieces, like a jigsaw puzzle.
To put the pieces together, we'll map the position of each fragment in the genome by genotyping thousands of genetic markers (SNPs) scattered across the genome.
These data make it possible to identify DNA fragments that are linked (physically connected on the same chromosome) and map each fragment to its position in the genome.

To develop these resources we are asking for:
· $275 for supplies to isolate DNA from corals.

· $600 to prepare DNA for genome sequencing.
· $2,079 to sequence the genome at >100x coverage.
· $723 to genotype SNP markers for genetic mapping.
· $824 to sequence SNP genotyping libraries.
· $359 to host our project on the Experiment platform.

Endorsed by
This project will be extremely valuable to the the field of coral biology as it generates new cnidarian genomic resources and establishes Favia fragum as a laboratory model for genetic studies. In particular, Eli and Katie are interested in studying traits that are linked to thermal tolerance which is important in the context of coral bleaching in response to rising ocean temperatures. Eli and Katie are extremely qualified to take on this project as they both have extensive experience in coral husbandry, genomics, and linkage mapping.
Mice. Fruit flies. Yeast. Much of our understanding of genetics and evolution have come from studying these model organisms, which all share a key characteristic: fast generation times. As the climate changes rapidly, it's more important than ever to determine the capacity for corals to evolve. Enter Favia fragum, one of the only coral species that can be reared to maturity in less than two years. This project will establish a critical model for predicting the future of threatened coral reef ecosystems.
Meet the Team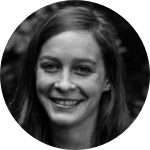 Katherine Dziedzic
PhD Student
Affiliates
Oregon State University
View Profile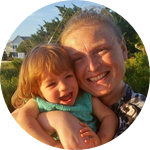 Constance Rogers Lowery
Associate Professor of Biology, Associate Provost
Affiliates
Catawba College
View Profile
Team Bio
This is a collaborative project between labs at Oregon State University and Catawba College. Connie's group at Catawba has already maintained these corals for an amazing 3 generations in captivity. In the Meyer lab we've been using quantitative genetics and genome sequencing to build genomic resources in other corals and anemones, and are looking forward to developing this system as a laboratory genetic model.
Eli Meyer
My research group in the Department of Integrative Biology at Oregon State University uses genomic tools to study genetic variation and adaptation in marine invertebrates like corals and oysters.

Working on corals in the field can be great fun but is incredibly limiting. Experiments conducted using corals from natural populations are not very reproducible, and travel costs and seasonality of coral reproduction slow our progress. So my team is working to bring corals into the lab.
This project is an exciting step in that direction. Favia fragum grows and reproduces exceptionally quickly in captivity, taking only about 1.5 years to grow from larvae to reproductive maturity. This system will enable experiments that would take literally several decades in more commonly studied corals.
Katherine Dziedzic
Hi! My name is Katherine Dziedzic, but you can call me Katie! I am currently a fourth year PhD Student at Oregon State University in the Lab of Dr. Eli Meyer.
Ever since the age of ten, I knew I was passionate about the ocean. Annual family vacations to the Caribbean, routine visits to the aquarium and multiple internships at Chicago's Shedd Aquarium developed my enthusiasm and interests in pursuing marine science as a career. When it came time to applying for college, I looked toward the coast and attended the University of Miami in Florida. I double majored in marine science and biology and had a wonderful four years learning all about the ocean. I was a lab intern for three years in a coral reef ecology lab, where I helped perform experiments investigating various stressors on corals and learned various DNA techniques. This experience solidified my passion for studying coral reefs and my desire to continue on to graduate school. As a graduate student, I am continuing to focus on coral reefs and thermal tolerance and acclimation mechanisms. I am extremely interested in management and policy and how science can contribute to the solutions.
Check out my website to learn more about me and my research! katherinedziedzic.com
Feel free to start a discussion and ask me questions!

Constance Rogers Lowery
I am interested in effects of environmental stressors on the growth and physiology of larval and newly-settled coral.
In my lab, I have 3 generations of laboratory-reared colonies of the golfball coral, Favia fragum.
Additional Information
Check out our breeding and culture tanks here on our Lab webpage!
---
Project Backers
6

Backers

6%

Funded

$280

Total Donations

$46.67

Average Donation