About This Project
Fishing line entanglement injuries are a common problem affecting over 200 different wildlife species globally. Often, animals struggle to free themselves for extended periods of time before they are extracted or brought to a veterinary hospital. This study will analyze whether blood lactate levels can be used as a biomarker for severity of injury or as a prognostic indicator for successful rehabilitation and release of entangled birds back into the wild in Southwest Florida.
Ask the Scientists
Join The Discussion
What is the context of this research?
Many aquatic bird species are at risk for entanglement with monofilament line, which may persist in the environment for 600 years. Studies have shown that lactate levels increase in various avian species following stress (capture and restraint), but lactate levels in avian species suffering from entanglement injuries has not yet been studied. In addition to primary wounds caused by fishing gear, secondary damage can occur due to hypoperfusion (poor circulation), exertional rhabdomyolysis (severe muscle damage), and infection, all of which can cause increases in lactate levels. This project will improve our understanding of how entanglement injuries affect blood lactate, and whether lactate can be used as a prognostic indicator for successful rehabilitation and release of affected birds.
What is the significance of this project?
Bird populations have plummeted in the past 50 years, dropping by nearly 29% across North America, with a 69% decline in seabird populations globally. Entanglement is a common cause of seabird injury and death. In some areas, over 50% of seabirds admitted to rehabilitation centers have entanglement injuries. Wounds caused by fishing gear can range from mild to life-threatening, but nearly 50% of the 795 birds admitted to CROW for fishing gear entanglement in the past decade died or were euthanized as a result of their injuries. Blood lactate levels are easily obtained may lead to more effective treatment and improved survival rates, and may serve as a prognostic indicator, allowing clinicians to make more informed decisions about animal welfare and resource allocation.
What are the goals of the project?
The goals of this project are twofold: to document whether blood lactate values are elevated in seabirds presenting with entanglement injuries, and to determine whether blood lactate levels can be used as a prognostic indicator for successful rehabilitation and release. Blood lactate levels will be measured at intake, 24-hours post intake, and at the time of release, as sequential sampling of blood lactate levels following initial therapy in other species (e.g. gastric dilatation and rotation in dogs) has been shown to have some value in establishing prognosis for recovery. Sample population will include seabirds presenting to CROW clinic for entanglement injuries, and conspecifics brought in for other non-entanglement injuries will serve as controls.
Budget
This budget will cover the cost of sampling and testing supplies necessary for this study, as well as data analysis. The lactate meter allows for fast results (15 seconds) from a small sample (minimum 0.7 microliters of blood), minimizing the amount of stress to the patient caused by sample collection.
Endorsed by
Discarded monofilament line leads to significant injuries in wildlife species and can be fatal. CROW admits a significant number of patients with monofilament injuries every year despite public outreach and education. The staff at CROW are experienced in conducting research projects that advance our ability to successfully treat and release wildlife. The blood samples are easy to obtain and the results have the potential to improve treatment protocols and thereby increase release rates of birds with monofilament injuries.
"Ghost fishing" and discarded monofilament line leads to significant injuries in wildlife species, and contributes to global population declines in seabirds and other aquatic species. Loons have huge problems on both breeding and wintering grounds. This project will provide valuable information for treating affected individuals, using an easily attainable blood marker. The team at CROW is well qualified to do this research and advance our ability to successfully rehabilitate and release birds suffering from monofilament entanglement injuries.
Through collaboration with CROW on the "Mind Your Line" initiative, we have kept large quantities of monofilament out of our environment and educated our community about the dangers of improperly discarded fishing gear. Despite these efforts, CROW still treats large numbers of entanglement cases each year. CROW's proposed research will potentially further an understanding of the true impacts that entanglement injuries have on avian species. The results of this research will benefit rehabilitators around the world, not just in our community.
Project Timeline
Sample collection will begin in October 2020, as cases present to the Clinic for Rehabilitation of Wildlife (CROW). Data will be analyzed in spring 2021, with a plan to submit our findings for publication in summer 2021.
Aug 31, 2020
Project Launched
Sep 01, 2020
Project launched
Oct 01, 2020
Sample collection begins
Mar 01, 2021
Data analysis
Jun 30, 2021
Submit project for publication
Meet the Team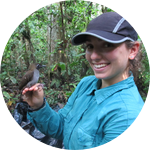 Alexandra Troiano
Veterinarian
Affiliates
CROW Veterinary Intern
View Profile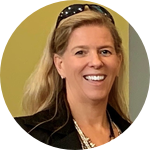 Heather Wilson Barron
Medical & Research Director, CROW
Affiliates
Veterinarian
View Profile
Team Bio
The Clinic for the Rehabilitation of Wildlife (CROW) has a unique team of wildlife health professionals with decades of collective experience in avian medicine. The team is led by Dr. Heather Wilson Barron, DVM, DABVP-avian, and is supported by CROW staff vet Dr. Robin Bast, 2 veterinary interns (myself and Dr. Melanie Peel), 3 Certified Veterinary Technicians, and 4 Certified Wildlife Rehabilitators.
Alexandra Troiano
After obtaining my undergraduate degrees from the University of Washington (B.S. Biology, B.S. Aquatic and Fishery Sciences), I went on to receive a master's degree from the University of Washington (MS Aquatic and Fishery Sciences – specialization in fish toxicology). Following graduate school, I attended veterinary school at Tufts University (DVM, class of 2019) with the goal of pursuing aquatic and wildlife medicine as a career. I am currently completing a 1-year wildlife veterinary specialty internship at the Clinic for Rehabilitation of Wildlife (CROW). The caseload at CROW is varied, but a large percentage of patients seen are avian, and almost 800 avian patients over the past decade have presented for fishing gear entanglement injuries. The prevalence of entanglement injuries inspired this project idea, as blood lactate levels are easy to collect, and may be very useful in guiding treatment and resource allocation for injured birds. I am excited to be working on such an exciting project with an amazing team of collaborators, led by CROW Medical and Research Director, Dr. Heather Barron (DVM, Dipl. ABVP – avian, CertAqV).
Heather Wilson Barron
Dr. Barron became CROW's Hospital Director/Head Veterinarian in late 2011. She received residency training in zoologic and wild animal medicine and was later faculty at the University of Georgia, College of Veterinary Medicine. She obtained further international experience as Professor and Department Head of Clinical Medicine at St. Matthew's University, School of Veterinary Medicine in the Cayman Islands, where she was also the veterinarian for the Cayman Turtle Farm and Cayman Wildlife Rescue. She has published widely in her field, with numerous journal articles, textbooks, and educational proceedings to her credit, including her most recent book, "Medical Management of Wildlife Species", published by Wiley Blackwell. She is a Certified Aquatic Animal Veterinarian, a board-certified avian specialist, and a licensed wildlife and sea turtle rehabilitator with over 25 years of experience in practicing and teaching special species medicine.

---
Project Backers
37

Backers

166%

Funded

$3,665

Total Donations

$99.05

Average Donation