About This Project
Water resources are limited for many Haitians, especially safe potable water. Many household water needs are supplied by hand-dug wells. To understand the water quality of wells, 20 wells were sampled in Borel. Some hand-dug wells may be suitable for conversion to an In-Situ Filtration (ISF) well. ISF wells are installed with an internal sand filter system. Previous installations have reduced E. coli to safe drinking water levels within 90 day of installation.
Ask the Scientists
Join The Discussion
What is the context of this research?
Professor Peter Wampler has been doing research in Haiti for over 10 years. He started this project, and with his help we would like to continue to maintain and evolve water treatment methodology in Haiti. This project aims to convert 3 hand-dug wells into In-Situ Filtration (ISF) wells. Data from our 2016 trip showed that hand-dug wells are extremely contaminated with coliform and high levels of E. coli. The construction materials include PVC piping, a sand pack, a foot valve, and a pump head. This is one of the only methods that internally treats the groundwater. In continuing the research conducted last summer, a further understanding of the efficiency and sustainability can be conducted.
What is the significance of this project?
There are many different methods of ensuring safe water quality in Haiti, however most methods are external methods. These include the use of chlorination tablets, boiling of water, Sawyer filters, hollow membrane filters, etc. which are temporary solutions. An ISF well aims to treat groundwater. Once the water is exerted from the pump head, it is clean and safe for use. ISF wells have the potential of high efficiency, and long lasting sustainability. The materials for this project can be purchased in market places, which aids in Haiti's economy. This project not only provides an effective water treatment method, but stimulates an economy in Haiti that could spread awareness of the importance of clean water and sanitation.
What are the goals of the project?
While in Haiti we will convert 3 new ISF wells in addition to collecting data from previous installed wells. Gathering increased amounts of data can only help us in completely understanding the process and overall effectiveness of these wells. With these wells we will investigate and determine the best location for this well to thrive pertaining to location and type of aquifer. In the midst of this project we will introduce the idea of clay filters to local families. With the use of translators, we will engage in the local communities to experience feedback from the families this well will be effecting and discover what ways this well will work for them, and how to be the most effective in providing for their needs.
Budget
The funds raised will instrumentally aid in the work done to provide clean water near Deschapelles, Haiti. A large part of this project revolves around the cost of equipment needed. Each hand-dug well that is converted to an ISF well costs approximately $300. This project aims to install 3 wells, each one provides clean drinking water for 30 families. In addition to this a clay filter project will be initiated as an alternative water treatment method using clay filters (materials can be purchased in Haiti). During our time there we hope to implement a water camp to adults and children in the village to spread awareness on why water quality is important.
Endorsed by
Hayley completed some amazing preliminary research during the summer of 2016. We learned important things about the prevalence and water quality of hand-dug wells in Borel, Haiti. I wholeheartedly endorse the proposed research because it takes the summer 2016 research to the next level and will provide data about sustainable means of providing water through a new method of well construction called In-Situ Filtration (ISF) wells. These wells can be installed cheaply and provide clean water at minimal cost once constructed.
Meet the Team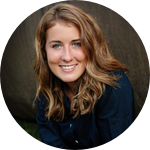 Hayley Schram
Geologist
Affiliates
Grand Valley State University
View Profile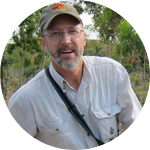 Peter Wampler
Associate Professor at Grand Valley State University, Geologist
Affiliates
Grand Valley State University
View Profile
Hayley Schram
I am currently in my last year at Grand Valley State University studying geology with a particular interest in water, sanitation, and hygiene (WASH), hydrogeology, and hydrophilanthropy. Upon graduating I'll receive my bachelor's in geology, minor in general business, and GIS certificate.
I've had a passion for traveling since I was young, and have participated in over three mission trips to various places including Kenya, Bosnia, and Haiti. Ever since traveling to Haiti in May of 2016 I've known that this is the place I'm meant to help, and through this project hopefully I can for years to come.
https://www.linkedin.com/in/ha...

Peter Wampler
---
Project Backers
3

Backers

3%

Funded

$69

Total Donations

$23.00

Average Donation