About This Project
Stem cells have progressed into a common treatment for various diseases including cancers, immune disorders and bone marrow diseases. We plan to use genetic engineering to increase the efficiency at which blood stem cells differentiate into common red blood cells as a source of replacing donor blood. We hypothesize that by redesigning the promoter regions of multiple genes to provide fine-tuned expression, we can induce a more cost effective method producing red blood.
Ask the Scientists
Join The Discussion
What is the context of this research?
There is a high cost associated with differentiating erythropoietic stem cells into mature red blood cells in vitro. The majority of this cost is created by the hormones required to induce differentiation, which must be exogenously introduced to actively differentiating cells. The most important and well studied hormone driving erythropoiesis is erythropoietin (EPO). In vivo, EPO production is triggered under hypoxic conditions and is secreted by the kidneys. EPO then moves to bone marrow cells where, through various cellular pathways, it stimulates pluripotent stem cells to differentiate into red blood cells. We plan to develop a low cost production method of providing differentiating cells in vitro with EPO by genetic modification.
What is the significance of this project?
Every year, about 13.1 million units of red blood are needed for transfusions in the United States alone for trauma injuries, numerous vital surgeries, and a myriad anemic disorders. However, donor blood is scarce as the number of donors is decreasing, and many experts suggest that we may run out of donor blood in the coming decades. One promising solution is to replace donor blood by growing a limitless supply red blood cells in a lab from erythropoietic stem cells. However, this scientific challenge is coupled with a price tag as high as $15,000 per unit of synthetic blood, compared to $200 per unit of donor blood. We need to secure a new and lasting source of red blood for transfusion procedures and to preemptively improve healthcare all over the world.
What are the goals of the project?
We plan to begin the process of decreasing the cost of differentiation in vitro by addressing the high cost of exogenous hormones. To test our hypothesis, we must first create the synthetic genetic regions designed to replace exogenously introduced hormones. We will analyze all present transcription factors and their cognate transcription factor binding sites (TFBSs). We will measure the individual contribution to gene expression by each individual TFBS using 20-30 plasmids containing the given TFBS and Red Fluorescent Protein. Protein levels can then be measured using fluorescence assays. Under the assumption that the contribution of each TFBS is additive, we can then construct custom, heterotypic promoters to achieve fine-tuned, erythroid specific gene expression.
Budget
We will be inserting exogenous DNA into primary bone marrow cells to increase the expression of EPO, which drives erythropoiesis, the process of differentiation of stem cells into mature red blood cells. Based on previous research, we also need to construct a special device to grow the cells, which consists of an atmospherically controlled incubator with horizontally turning bottles where the cells can grow. We are also using special growth medium, IMDM, which has been shown to provide the best growth result for bone marrow cells. Throughout the experiment, we will be using analytical fluorescent assays to measure relevant protein levels to determine the effects of our genetic modifications.
Endorsed by
I am excited about this proposed study by two highly competent and motivated young researchers at George Washington University. I had the opportunity to sit down with Anna, a former student of mine, and discuss this project. Her enthusiasm, preparation, and depth of knowledge were clearly evident. This study is well researched and designed with a potentially long-term and cost-effective impact on blood supply for transfusions. I am excited to see what new contributions their genetics work will bring to this field!
Project Timeline
The bioreactor, the special apparatus which can culture bone marrow stem cells, can be built in about a month. Beginning in September, once all of the required materials have been bought and built, we will take about a week to grow the cells to appropriate densities and transfect the cells with exogenous DNA. Measuring fluorescence in each the cells will then take just over two weeks. We can then finish data analysis in less than a week and complete the entire project in a month.
Jun 26, 2019
Project Launched
Sep 01, 2019
Build bioreactor and have ordered all relevant materials
Sep 07, 2019
Transfect primary cells with exogenous DNA
Sep 25, 2019
Measure RFP expression levels in all subcultures
Sep 30, 2019
Complete data analysis
Meet the Team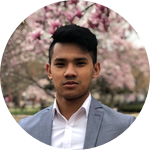 Lucas Vining-Recklitis
Affiliates
The George Washington University
View Profile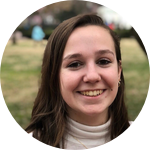 Anna Grim
Affiliates
The George Washington University
View Profile
Team Bio
Lucas began planning this then theoretical project in high school but met Anna, a close friend and valuable teammate within the first day of college. Lucas and Anna share a strong ambition supported by an persistent dedication for their work. This inspired a novel approach to a centuries old problem.
Lucas Vining-Recklitis
I am currently an undergraduate premed student at George Washington University where I'm pursuing a B.S. in microbiology with a minor in chemistry.
Though my courses in genetics and cellular biology, I have become passionate about biotechnology and how it can be used to benefit our health. I completed my first genetic engineering project at Worcester Academy for my senior project where I used the CRISPR cas9 system to deliver antibiotic resistance to an E. coli cell line. Although this project was relatively simple, it gave me a glimpse into the possibilities of genetic engineering and drove my dedication for this project. I've also worked as a research assistant intern at the University of Massachusetts Medical School in the neonatal intensive care unit (NICU). The research team and I studied the causes and impacts of neonatal growth failure to develop a better feeding protocol and directly improve deliver an improvement in the quality of care for neonatal patients. This experience not only developed my research ability, but drove my passion for using my own to improve medical care.
Anna Grim
I am currently an undergraduate student at George Washington University where I'm pursuing a B.S. in biochemistry with a minor in biology. I enjoy studying microbiology and love exploring new ideas and concepts. I hope to pursue a career in the field of research or pharmaceutical development.

While in college, classes in cellular biology and chemistry have developed my passion for biochemistry and the interactions between the human and inorganic. I hope to continue to explore my passion for the intersection of biology and chemistry.
---
Project Backers
25

Backers

102%

Funded

$3,073

Total Donations

$122.92

Average Donation