About This Project
Previous research suggests that the Southeast U.S. experienced cooling temperatures since the beginning of the twentieth century. However, surface stations throughout the region are overwhelmingly placed in low-elevations less than 1000 meters above sea level. This ongoing research will summarize climate trends from high-elevation stations in the mountainous southern Appalachians, which will improve the accuracy of climate models, helping researchers and policy makers alike.
Ask the Scientists
Join The Discussion
What is the context of this research?
Great Smoky Mountains National Park receives 9-10 million visitors annually as the nation's most visited national park. Many of those visitors travel to the highest peak in the park, Clingman's Dome, to view the expanse of high-elevation beauty. At roughly 1000 meters above sea level in these southern Appalachians we reach the transition between broadleaf deciduous tree species of lower elevations and boreal species existing at high elevations. As regional temperatures increase, deciduous species migrate up slope, intruding on what has been previously a boreal or even alpine tundra environment. These boreal and tundra ecosystems are shrinking in area over time, negatively impacting those plant and animal species, some of which exist naturally nowhere else in the world.
What is the significance of this project?
Fully describing the recent trends of temperature in mountainous environments like the southern Appalachians will allow scientists to more fully understand the magnitude of future temperature trends projected by climate models. Currently a long-term climate study specific to the southern Appalachian region has yet to be published. In the end we will have a better grasp of how the frequency of hot days is expected to increase and how Heat Index values will increase, negatively affecting human health. New information quantifying increased risk of drought and wildfire will be useful to individuals involved in food, agriculture, forestry, and public safety. Knowledge gained here will also assist those in public health and emergency management.
What are the goals of the project?
Successful funding of this project will pave the way for crucial information about climate change in mountainous environments. The results will be shared through a series of new publications over the next 3-5 years. The requested MacBook Pro and IDL software will provide the necessary tools to complete the proposed work swiftly with graphs and maps of results in publication quality.

The first steps of this research idea began as part of a 2009 Ph.D. dissertation. After years of involvement in full time university teaching, I am returning to complete the research in part to honor my late Ph.D. advisor, Dr. Jay R. Harman. He taught decades of students how to view mountainous environments through the eyes of a curious scientist.
Budget
1) This laptop will replace a similar aging MacBook Pro and provide the necessary hard drive space and RAM for handling and analyzing large climate data sets. The price breakdown is as follows:
15-inch MacBook Pro base price: $1999.00
Upgrade processing, storage, and Retina Display: +$500.00

Upgrade processing to 2.8GHz Quad-core Intel Core i7, Turbo Boost up to 4.0GHz: +$200.00
Upgrade storage to 1TB PCle-based Flash Storage: +$500.00
Extra power adapter: +$79.00
Mini DisplayPort to VGA Adapter: +$29.00

Subtotal = $3307.00
MI 6% Sales Tax: $198.42
Total = $3505.42
8% Experiment cut = $280.43
Requested amount for MacBook Pro = $3785.85

2) The Interactive Data Language (IDL) software license will allow for statistical analysis of the data sets to complete such a comprehensive study, as well as the creation of journal-quality and presentation-quality graphs and maps. The license is renewed annually at $150, so $324 will cover the license for two years (2017-18), including the 8% Experiment cut.
Endorsed by
Ryan Shadbolt has a wealth of experience in climate modeling, including climate research in the Southern Appalachians. His project is a useful part of examining environmental change.
Meet the Team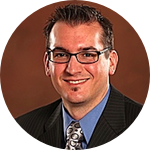 Ryan P. Shadbolt
Lecturer II
Affiliates
Department of Geography Central Michigan University
View Profile
Ryan P. Shadbolt
My interests in weather and climate started from an early age. My love for alpine environments began with my first of many field experiences to Great Smoky Mountains National Park in 2005. My research interests include: Climatology, Meteorology, Physical Geography, Natural Hazards, Earth and Environmental Science, Science Education

Ph.D., Geography, Michigan State University, 2009
M.A., Geography, Michigan State University, 2003
B.S., Earth Science (Meteorology), Central Michigan University, 2001
---
Project Backers
11

Backers

44%

Funded

$1,790

Total Donations

$149.17

Average Donation