About This Project
Recently, tuberculosis was discovered in populations of African black and white rhinoceroses in Kruger National Park (KNP), South Africa. In order to prevent the spread of this deadly disease, movement restrictions have been imposed on rhinoceros in KNP. The aim of this project is to develop new diagnostic tests to determine infection and allow uninfected animals to be moved outside of this endemic area.
Ask the Scientists
Join The Discussion
What is the context of this research?
Currently, the largest populations of African rhinoceros exists in protected areas such as KNP. Despite protection, rhinoceros in these areas are still threatened by poaching and disease, such as TB (1,2,3,4). The discovery of TB in these species has lead to imposed movement restrictions from KNP, which hinders conservation efforts to save rhinos by spreading the population. Early discussions with decision-makers in South Africa led to an agreement to develop a plan so that rhinoceros can be tested for TB and those that pass the quarantine and testing program, can be moved. Unfortunately, large knowledge gaps exist how TB gets transmitted to and from rhinos, progression from infection to disease, ecological impact, etc (5). To fill these gaps, reliable diagnostic tools are needed.
What is the significance of this project?
TB results from chronic infection and can lead to fatal disease in people and animals. Animals can carry the bacteria for months and even years before becoming sick. TB can be transmitted between different species of animals (domestic and wildlife) and even between people and animals. Understanding the disease is the first step in preventing further spread to other animals, especially threatened and endangered species such as rhinoceros, lions, wild dogs and African elephants. The loss of apex predators to TB will have detrimental effects on the ecosystem in KNP. This highlights the impact this disease may have in disrupting conservation plans and efforts to maintain biodiversity. New approaches to detect the spread of the disease are urgently needed.
What are the goals of the project?
We will determine the efficacy of blood and sputum diagnostic tools for the diagnosis of TB infection from banked (n = 50) and newly obtained (n = ~50) rhinoceros samples.
This will be achieved by modifying an existing animal blood TB test and using a human TB DNA test. The blood test enable us to measure the animal's immune response, indicating if it has encountered TB before or not. To measure this memory, we will challenge the animal's blood with TB-specific antigens and measure the amount of native rhinoceros immunological messenger molecules secreted by its immune cells. This requires that we purchase specific reagents to capture these molecules for measurement. For the human TB DNA test, we need to purchase the available cartridges able to directly detect TB in respiratory samples.

Budget
Sample collection:
These costs will enable us to collect the necessary blood and respiratory samples for downstream TB testing. These will also include the cost of correctly shipping the samples to Cape Town from remote areas in South Africa to keep the integrity of the samples intact. In Cape Town, all samples can then be processed accordingly and cultured for Mycobacterial growth.
Diagnostic reagents:
Due to the scarcity of species specific diagnostic reagents for wildlife such as rhinoceros, some human and animal TB diagnostic tests need to be appropriately adjusted and validated for their use in rhinoceros. The requested amount will contribute towards these largeoptimization costs and will enable our group to design, optimize and validate tests to correctly diagnose TB infected rhinoceros.

Endorsed by
Wynand and Michele are highly qualified, hardworking and very engaged in TB in wildlife. I am convinced they will do brilliant work to get a better understanding of TB in African rhinoceros and get the non-infected animals into a safer place.
The largest populations of free-living African rhinoceroses occur in South Africa in reserves in which Mycobacterium bovis, the cause of bovine TB, infects numerous species. Quarantines placed on these reserves have severely affected the movement of rhinos - and this limits conservation strategies. Wynand and Michele are highly experienced in the design of novel immunodiagnostic tests for African wildlife and work in collaboration with a highly skilled team of TB scientists. I strongly support their project.
I have known Wynand since he was a keen honours student in the department. I have seen him become the competent, passionate scientist he is today. I am very excited that he has taken this initiative, and I have no doubt that he will complete this project successfully!!
To save our precious African rhinoceros it is of paramount importance that we develop TB diagnostic tools for this species. Identification of uninfected animals will allow us to move Rhinos from the Kruger National Park to more secure locations in South Africa to limit poaching of these animals.
Project Timeline
The project can officially kick-off beginning September 2018, however the timeline surrounding this project is absolutely dependent on the funds raised. Because this project is a very time sensitive project, we hope to get our diagnostic tools in the hands of wildlife veterinarians and approved laboratories before the end of 2020.
Aug 21, 2018
Project Launched
Dec 31, 2018
Collect blood and respiratory samples from immobilized black and white rhinoceros.
Jun 10, 2019
 Mycobacterial culture all respiratory samples collected from the immobilized rhinoceros.
Dec 30, 2019
Use expensive currently available human respiratory TB detection methods (GeneXpert MTB/RIF ULTRA) to determine animal TB status together with culture.
Jun 29, 2020
Optimize the measurement of our identified blood immune markers using a combination of human and animal protein measurement kits.
Meet the Team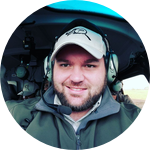 Wynand J. Goosen
Doctor
Affiliates
Stellenbosch University, Faculty of Medicine and Health Sciences, Division of Molecular Biology and Human Genetics, Animal TB Group.
View Profile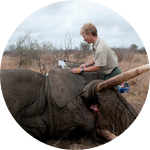 Michele Miller
DVM, MS, MPH, PhD, Diplm. ECZM (ZHM)
Affiliates
Stellenbosch University and South African National Parks
View Profile
Team Bio
Animal TB Research Group at SUN is the only research group in South Africa that has as its SOLE focus, a multifaceted approach to investigating the immunology, epidemiology, pathogenesis and application of research findings to management of tuberculosis in animals (both domestic and wildlife) and at human-animal interfaces. The team exists of our PI: Prof Michele Miller (NRF SA Research Chair), four staff members, 9 postgraduate students and 18 national and international collaborators.

Wynand J. Goosen
From a young age I have always been fascinated with medical research and I have a massive love for all animals. It was only after my bachelors degree I realized that it was possible for me to combine the two. I took a chance and contacted some established researchers in the field of veterinary science and decided to take me under their wings. This was probably the single best thing that ever happened to me in my life. It was here where I got to work with African wild dogs, African buffaloes (1,2,3,4,5,6) , African elephants, African lions (7) and now very importantly African rhinoceros. Since poaching surfaced in South Africa, I pledged my services to combating poaching by playing towards my strengths and that is wildlife disease diagnostics. I am trying to keep our rhinoceros disease free in order for South African veterinarians to safely move these animals to safer areas hidden away from poachers.
Michele Miller
Prof Michele A. Miller has a PhD in veterinary Immunology and has worked as a clinical wildlife veterinarian at a number of zoos and as a conservation medicine researcher. She holds the NRF SARChI Chair in Animal Tuberculosis and her current research focus is the immunology, epidemiology, management and control of tuberculosis in animals and those aspects that impact the
human-animal interface. Orcid: 0000-0002-5883-6076
Additional Information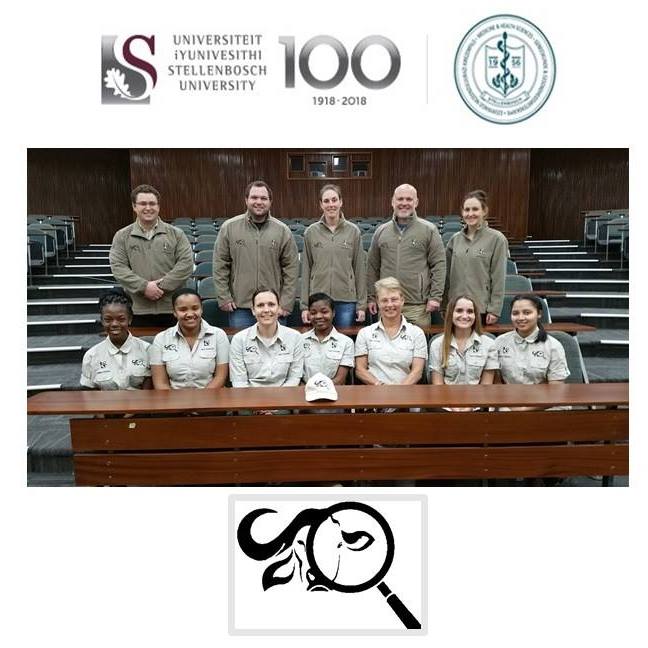 An immobilized African elephant before reviving him after testing for TB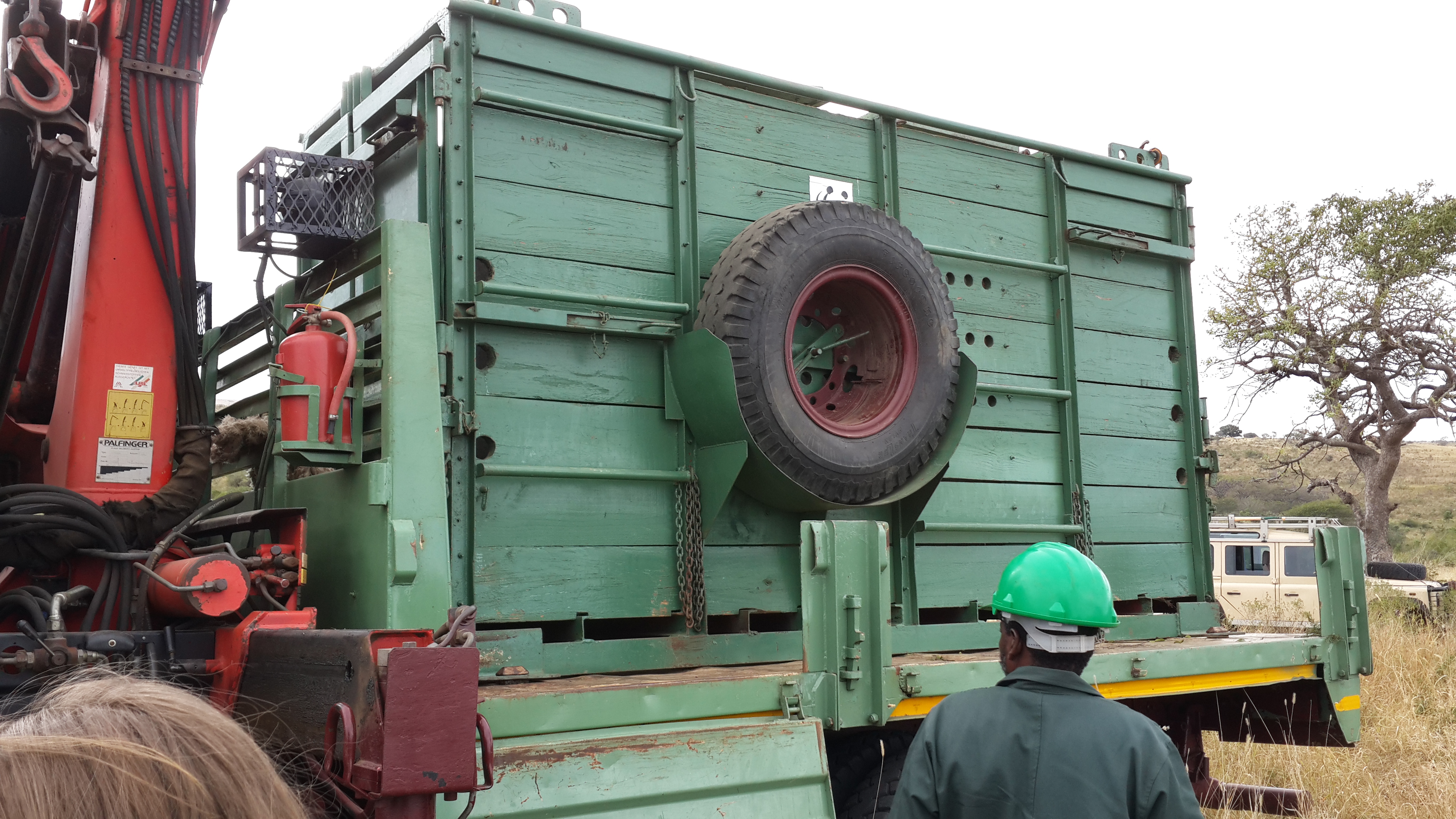 Crate used by the game capture team to move rhinoceros away from dangerous areas with poachers.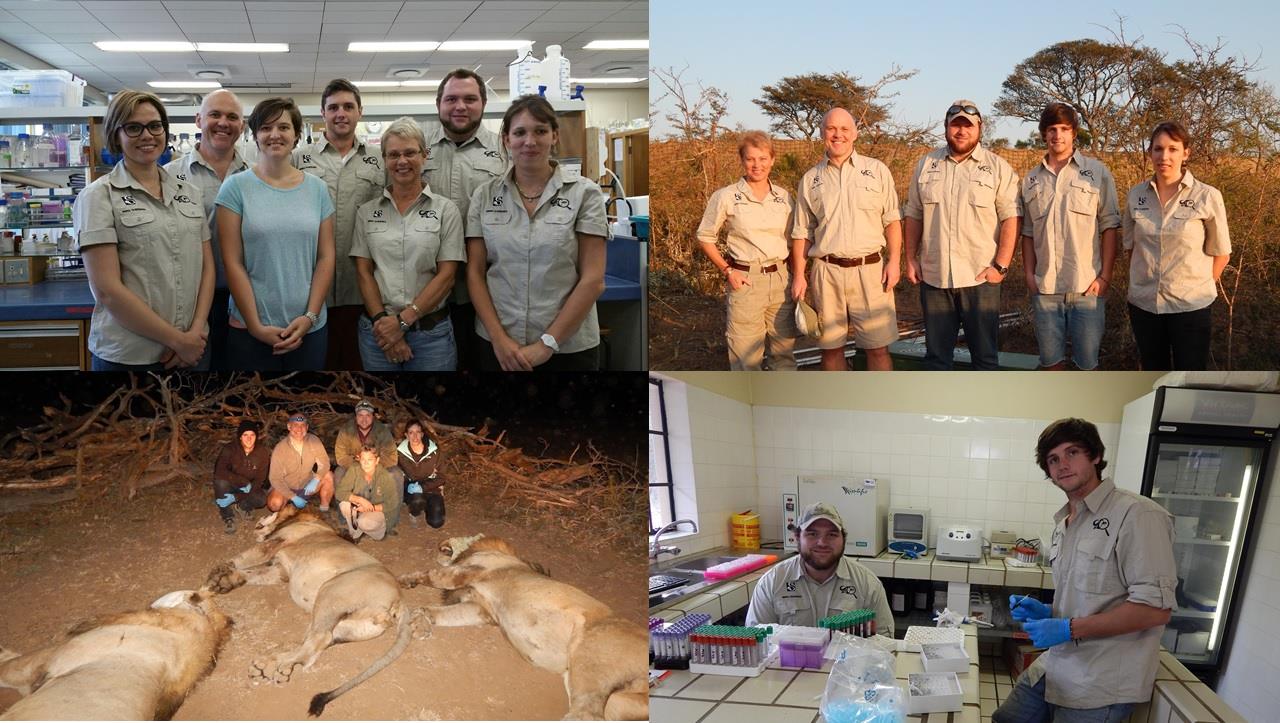 The Animal TB Group in the lab, in the field and in our impromptu lab set up in a field clinic.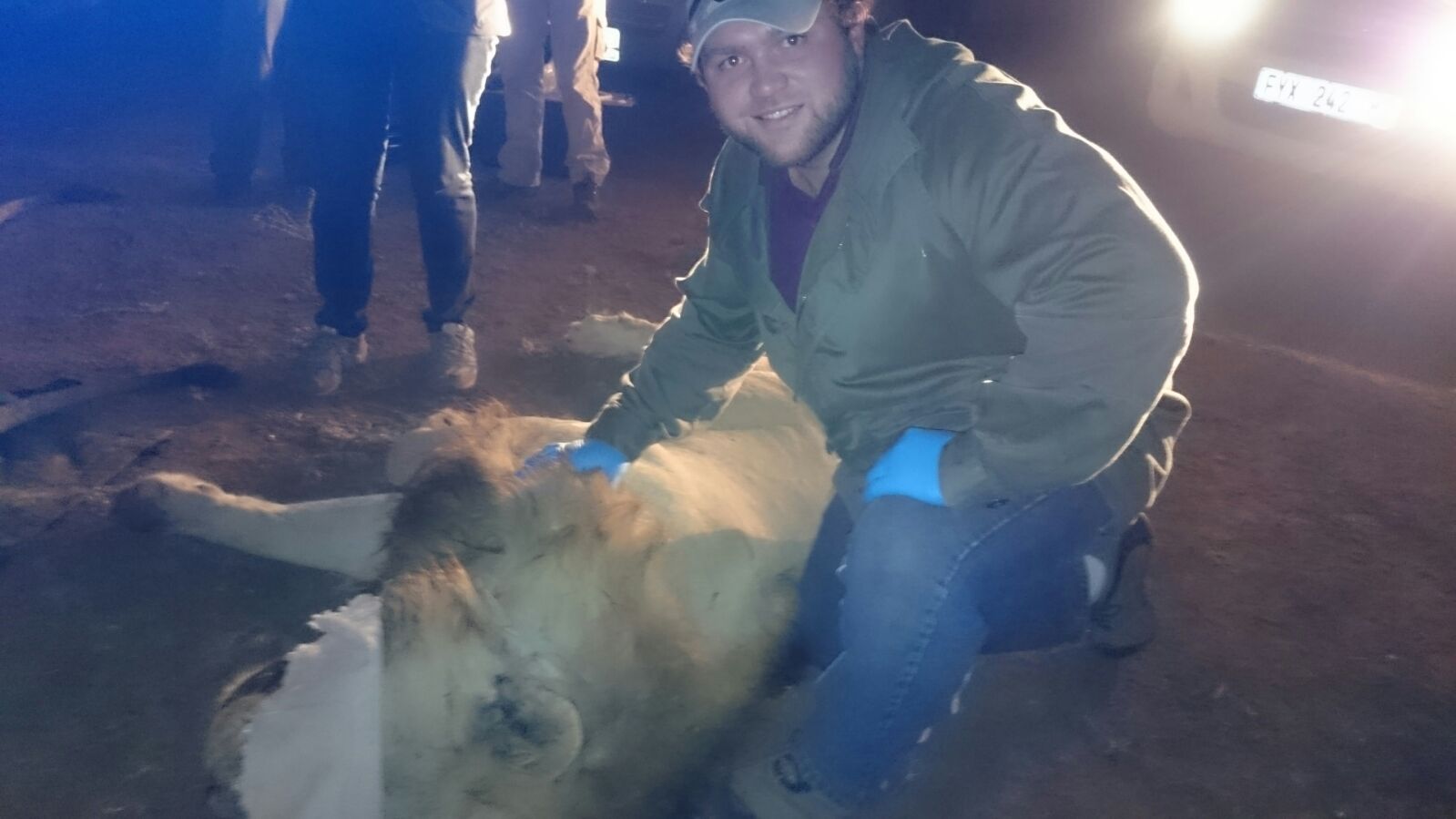 An immobilized African lion sleeping while we draw blood for TB testing.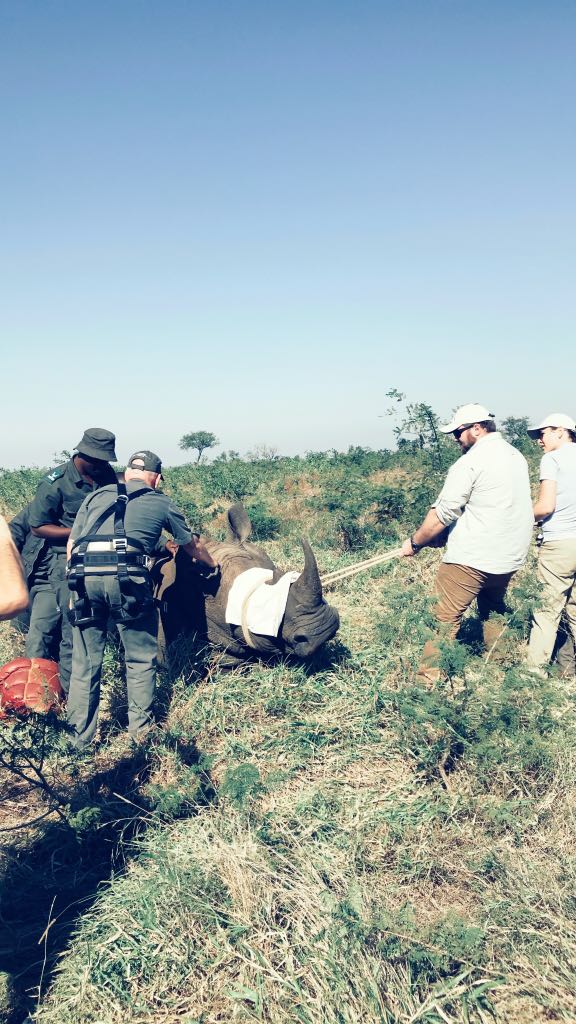 Keeping the rhino stable while Dr Peter Buss wake him up after we drew blood from his soft ears.

Now a rhino TB threat - The Mercury, 20 Sept 2016 by Tonie Carnie
---
Project Backers
141

Backers

123%

Funded

$6,182

Total Donations

$38.80

Average Donation