About This Project
Oxytocin prevents maternal mortality by reducing bleeding after giving birth. It's limited in rural areas because it needs to be refrigerated, and in developing countries, limited resources are often spent on questionable oxytocin inventories. We're creating a yeast strain to detect and report the quality of oxytocin, to help maternal health clinics in developing countries administer effective medication.
Ask the Scientists
Join The Discussion
What is the context of this research?
In 2015, over 300,000 women died during pregnancy and childbirth; 99% of these deaths occurred in developing countries. Postpartum hemorrhage, or severe bleeding after birth, is the leading cause of maternal mortality worldwide. Oxytocin is a naturally occurring hormone and a medication that is used to increase contractions in the uterus (i.e., induce labor). It has also proved effective in significantly reducing the risk of PPH. Oxytocin requires storage between 2 and 8 °C, which has led to a shortage of this critical drug in rural areas that lack reliable refrigeration, power, and infrastructure. Quality issues with oxytocin inventories have been identified as a significant issue, and there is a lack of diagnostic tools to detect its effectiveness.
What is the significance of this project?
A study conducted in Ghana in 2012 found that over 65% of oxytocin samples in the country did not meet health and regulatory standards when tested through traditional and physio-chemical assays. Unrefrigerated oxytocin has a half life of approximately 3 minutes, and only 8% of samples tested in this study were kept at the appropriate temperature. This is a common occurrence throughout the developing world, but unfortunately, very little is known about the prevalence of this problem and its impact on maternal and fetal outcomes due in part to the lack of rapid diagnostic tests to test medications in these areas.
What are the goals of the project?
Our first goal is to detect biologically active oxytocin using yeast. Low quality and ineffective oxytocin in rural areas has been shown to negatively impact maternal health and consume clinics' scarce resources. We hope to develop a biological diagnostic tool to help mitigate these impacts. To accomplish this we will express the human oxytocin receptor on the cell membrane of yeast. When oxytocin binds to the receptor, a downstream signaling pathway is activated, which we will initially use to produce a fluorescent protein to indicate effectiveness. To detect this fluorescent protein, our lab is in need of a fluorometer.
Budget
In order to research the oxytocin receptor pathways that will help bring our project to fruition, we will use fluorescent reporters, however we do not currently have a machine to quantitatively detect fluorescence. These detectors can cost several thousands of dollars normally, but due to the computer science and mechanical engineering backgrounds of our diverse and interdisciplinary community we have found several viable options for detecting fluorescence for around $500. In addition, our team would like to contribute to the shared knowledge-base of the iGEM community by participating in the InterLab study, which also necessitates detecting and reporting fluorescence.
Endorsed by
Pretty excited that Heather, Kelsie and Isaac are working on this project. I know that with their skills and ambition they will make significant progress in small molecule detection in yeast.
Meet the Team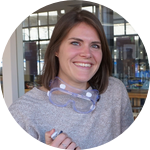 Heather Underwood
Executive Director
Affiliates
University of Colorado Denver, Inworks, Denver Biolabs
View Profile
Kelsie Jo Faulds
Biolab Director
Affiliates
Denver Biolabs, Inworks, University of Colorado Denver
View Profile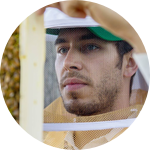 Team Bio
Denver Biolabs is a community meetup focused on making molecular biology accessible to a broad audience. The Denver Biolabs iGEM team is comprised of computer scientists, mechanical engineers, biologists, public health professionals, and entrepreneurs. We are a passionate, interdisciplinary group focused on using synthetic biology as a tool to uniquely address global challenges.
Heather Underwood
Heather is the executive director and co-founder of Denver Biolabs and an assistant professor at the University of Colorado Denver. She teaches courses in human-centered design, computer science, and healthcare applications of technology. Her research focuses on the intersection of synthetic biology, healthcare in developing countries, and technology, and she is currently exploring this intersection by participating in the 2016 iGEM competition as Co-PI for the Denver Biolabs team.
Kelsie Jo Faulds
She graduated from Purdue University in 2013 with a B.S. in Forensic Biology and minors in Chemistry and French. She spent roughly two years working in a Forensic Molecular Entomology Laboratory with flies that are the first to colonize a corpse. She recently completed an M.S. in Molecular and Cellular Biology at UC Denver with a focus on epigenetic modifications of RNA. She is extremely excited to be a part of Denver Biolabs and sharing her knowledge and experience while learning from and with others from the community. She has a passion for the interdisciplinary environment and is excited to meet all those who are Bio-curious.
Isaac Bean
He is an inventor, tool builder, researcher, and artist. He spent several years working in Antarctica for the National Science Foundation. He is passionate about using biology to solve big problems and believes strongly that open access to biology allows interdisciplinary communities to create the solutions and companies that will solve our biggest problems.
---
Project Backers
87

Backers

314%

Funded

$1,572

Total Donations

$18.07

Average Donation