About This Project
Klebsiella pneumoniae is an antibiotic resistant bacterium that causes extensive infections and poses a serious health threat to patients and healthcare systems. The lack of effective antibiotics means that preventing infection with vaccines is the only viable solution to protect people. Using our technology platform, we have identified several exciting candidate vaccine antigens from K. pneumoniae, which we now need to test if they successfully protect mice from bacterial challenge.
Ask the Scientists
Join The Discussion
What is the context of this research?
The European Centre for Disease Control states that 37% of K. pneumoniae isolates are resistant to at least one antimicrobial group, and new antibiotics for resistant Klebsiella are unlikely to be available in the future. Worryingly, deaths from these infections have increased 6-fold from 2007 to 2015.
We have recently identified 30 molecules called "adhesins" that K. pneumoniae uses to adhere to human cells, which is the first stage of infection. Our immune system can be trained to recognise these, so they have great potential as new vaccines. We now want to test 8 shortlisted candidates to see if they are effective in protecting mice against K. pneumoniae infections. We will then take the most effective antigens forward for human studies.
What is the significance of this project?
K. pneumoniae causes severe infections in the lungs, urinary tract, brain, liver, eyes, wounds and blood. It can spread rapidly between patients, accounting for up to 8% of all hospital-acquired infections in Europe. Moreover, antibiotic resistant strains have a mortality of 33% in North America, 50.06% in Europe and 44.8% in Asia.
Vaccine development against antibiotic resistant infections like Klebsiella will be a game-changer in the fight against global antimicrobial resistance. By protecting individuals with a vaccine, the number of infections and related deaths will be dramatically reduced or even eradicated. Vaccines do not contribute to antimicrobial resistance, in fact using vaccines to prevent infections helps overcome the problem of antibiotic resistance.
What are the goals of the project?
The primary objective in this project is to produce the K. pneumoniae antigens that we have discovered and purify them in sufficient quantities to test them in animals, so that we can prove that they are effective.
A successful vaccine will be expected to stimulate a robust immune response and protect mice from infection. This protection is measured by a substantial drop in the number of bacteria in the lungs of immunised mice when compared to mice that did not get the vaccine.
On successful completion of this project, the most effective antigens will be selected for fully characterised and tested for their safety before translation into human trials.
Budget
We have cloned the vaccine antigens so they can be produced safely in E. coli. With this budget we'll produce sufficient antigen to test their effectiveness as vaccines in mouse studies. We'll purify the antigens to ensure safety for the animals and that any effect we see is due to the antigen only. We will immunise groups of mice with 3 doses of antigen, once a fortnight for 4 weeks. After another 4 weeks, we'll expose the mice to K. pneumoniae infection and monitor whether the immunised mice get sick, by measuring weight loss and other indicators. We'll also measure bacteria levels in immunised mice compared with control mice (that were not immunised). Based on other vaccines that we have developed, we expect the levels of bacteria up to a million times lower in immunised mice compared to control mice. We'll also take blood samples from the mice to measure the amount of antibodies they produce against the vaccine, which is a good indicator of immune response.
Endorsed by
Klebsiella pneumoniae is a major pathogen in need for novel therapeutic or preventative solutions. Vaccine approaches to multi-drug antibiotic resistant bacteria widely disseminated across the world can counteract serious infections and reduce the risk for patients, especially to those at risk like patients hospitalized, immunosuppressed, in need of elective surgeries, requiring urinary tract catheters, etc. This project is based on sound technology that worked for other vaccines and stands a great chance to succeed with K. pneumoniae.
Project Timeline
We are currently cloning the selected vaccine candidates into E. coli, to produce them in large quantities and we'll start to produce and purify the antigens in May 2021. Then, we'll use the purified antigens to immunize mice following with bacterial challenge, and we'll check antibody levels to select the best antigen. The project will take 10 months and monthly updates will be posted here.
Project milestones and roadmap.
May 28, 2021
Antigen 1 is produced and purified
May 31, 2021
Project Launched
Jul 30, 2021
Antigen 2 is produced and purified
Aug 20, 2021
Immunise mice with antigen 1 and challenge with K. pneumoniae to examine effectiveness as a vaccine
Sep 23, 2021
Antigen 3 is produced and purified
Meet the Team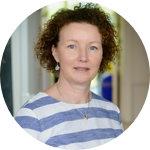 Siobhán McClean
Associate Professor
Affiliates
University College Dublin, School of Biomolecular and Biomedical Science
View Profile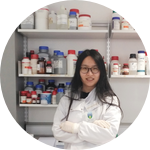 Yueran Hou
PhD researcher
Affiliates
University College Dublin, School of Biomolecular and Biomedical Science
View Profile
Siobhán McClean
Prof Siobhán McClean is the Head of Biochemistry at University College Dublin. She has a key interest in respiratory pathogens that cause opportunistic infections and in vaccine development to prevent infection. In particular, she focuses on several highly antimicrobial resistant bacteria such as Burkholderia cepacia complex, Burkholderia pseudomallei, Pseudomonas aeruginosa as well as Klebsiella pneumoniae. Effective treatments for these infections are very challenging due to antibiotic resistance. She has been studying how bacteria attach to lung cells, the first step in starting an infection, for over 15 years. This has led to her and her lab developing a proteomic platform technology to identify the proteins that bacteria use to attach to human cells. So far, researchers in her team have identified several proteins have proved to be excellent vaccine candidates in Burkholderia cepacia complex and Burkholderia pseudomallei. They have applied the same approach to look for vaccine antigens against other antibiotic resistant bacteria. The McClean lab comprises a group of 7 researchers all investigating how bacteria interact with human cells or vaccine projects. Prof McClean also coordinates a Horizon 2020 MSCA Innovative Training network called BactiVax which focuses on training 15 PhD students in the to develop better vaccines for bacterial infections.
Yueran Hou
Yueran Hou is a senior PhD researcher in the McClean lab. She obtained her bachelor's degree in Pharmaceutical Engineering at Beijing University of Chemical Technology in China, and her MSc in Biotechnology at University College Dublin. Yueran is interested in Klebsiella as it is a typical antimicrobial resistant pathogen, and the mortality rate is over 50%. Moreover, many antimicrobial resistance genes were firstly found in K. pneumoniae then spread into other Enterobacteriaceae species. Therefore, she wants to investigate an efficacious vaccine that could solve the increasing Klebsiella infection numbers.
Additional Information
So far, there are no vaccines available to protect people from against K. pneumoniae infections. We have already used our technology to discover vaccine antigens against another infection which is endemic in tropical countries. One of those antigens is particularly promising as it resulted in extensive long term protection in animal models against that tropical infection. We hope to take that vaccine for human testing in 2021.
Previous publications on the vaccine antigens we identified for the cystic fibrosis associated infection, Burkholderia cepacia complex and the tropical infection, melioidosis are here:
Melioidosis https://pubmed.ncbi.nlm.nih.go...
Burkholderia cepacia complex: https://pubmed.ncbi.nlm.nih.go...
---
Project Backers
12

Backers

6%

Funded

$461

Total Donations

$38.42

Average Donation