Project Results
This paper is the first publication that is based on the research which was partially funded through Experiment.com. We plan at least one additional journal article that will consider additional implications of the data we collected in our experiment.
Chris Loendorf, Lowell Blikre, William D. Bryce, Theodore J. Oliver, Allen Denoyer, Greg Wermers
About This Project
The experiment will test arrow points made from six materials of varying fracture-toughness. Different target media, including rawhide, will be tested. It has been argued that the Apache were the first to use rawhide shields in the Southwestern US, and Pima points were often made of high fracture-toughness basalt. This is surprising because previously arrow points were rarely made from basalt, and the Pima may have using basalt to penetrate Apache shields.
Ask the Scientists
Join The Discussion
What is the context of this research?
Archaeologists have long debated when the Apache and other Athabascan tribes first moved into the Southwestern United States, and finding evidence of their arrival has proven difficult. Researchers have suggested traits that can be used to recognize them such as the use of rawhide shields, but these items nearly invariably are not preserved at archaeological sites. The proposed experiment will test the possibility that the Pima Indians, who had long lived in the region, changed their arrow point technology in response to the arrival of the Apache. If this response can be verified, then by dating when this technological change occurred investigators will have another line of evidence for when the Apache arrived.
What is the significance of this project?
Stone projectile points were used worldwide during prehistory, yet comparatively few experiments have been completed. Archaeologists are increasingly using controlled scientific studies to examine projectile point research issues, and I have already completed experiments that tested aspects of point design (http://www.sciencedirect.com/science/article/pii/S2352409X15300547). Many different types of stone with varying properties were used to make points, however, nearly all previous work including my own research has been limited to only one stone type. The proposed experiments will provide baseline data regarding the effects of stone type on projectile performance, and these data can also be used to consider many important archaeological research issues.
What are the goals of the project?
The fundamental goal is to provide quantitative data regarding the performance of projectile points made from different types of stone. Archaeologists who study points have made many assumptions regarding the "quality" of different materials, and these suppositions in turn affect the interpretation of acquisition patterns for raw materials. Understanding acquisition patterns of exotic materials is essential because they are one of the primary ways that archaeologists use to study socioeconomic interactions among different people. The proposed experiments will test assumptions about stone quality and will improve our understanding of why people did or did not choose to expend effort to obtain specific raw materials.
Budget
I need a way to independently test the fracture-toughness of the six different raw materials. Because devices are not currently manufactured specifically for this purpose, it is necessary for me to design and develop this test rig, and I need funding to pay for the parts and building the equipment. I also need money to pay for help to develop a database in Microsoft Access that I can use to track the results of the experiments.
Endorsed by
This experiment builds on previous experimental projectile point research published by the lead author, building on the performance data previously realized to address an important question regarding an under-studied people and time period.
I have known Chris for over 25 years and can tell you that he is a highly dedicated archaeologist with a proven record of completing projects. Throughout his career, Chris has done ground-breaking research on a variety of topics within the cultural resource management domain. Chris' innovative experiments on projectile points, in particular, have advanced our understanding primitive technology. If funded, I have no doubt that the proposed experiment will be successfully completed and the results will be dissimilated to a wide audience.
Meet the Team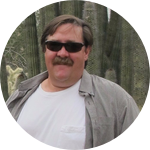 Chris Loendorf
Senior Project Manager
Affiliates
Research Associate Arizona State University
View Profile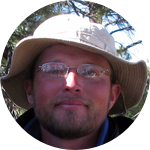 William D Bryce
Experimental Archaeologist and Chair
Affiliates
Southwest Archaeology Research Alliance
View Profile
Chris Loendorf
My father is an archaeologist, and I have been passionate about studying the past for as long as I can remember. I have done archaeology since I was a young child, and currently senior cultural resource manager. I earned my Ph.D. at Arizona State University, and I completed my undergraduate degree at the University of Montana. I have worked on a wide variety of archaeological projects from the Southwest to the Northern Plains of the United States. After coming to Arizona in 1989 I have focused on Hohokam archaeology, and I have worked as a professional archaeologist since 1981.
Allen Denoyer
Experimental Archaeologist
I work for Archaeology Southwest in Tucson Arizona. I am a Preservation Archaeologist and specialize in replicating prehistoric technologies.
We have two replicated pithouses in Oro Valley North of Tucson, and two Salado structures in various stages of construction in New Mexico.
The flintknapping and atlatl carving classes using all stone tools for the manufacturing process. Students gain a good understanding of how to make projectile points and carve wood.

William D Bryce
Experimental Archaeologist
---
Project Backers
14

Backers

104%

Funded

$1,049

Total Donations

$74.93

Average Donation